The latest round of manatee health assessments Thursday and Friday showed a healthy herd, according to biologists and veterinarians participating in a U.S. Geological Survey-led (USGS) effort to evaluate the marine mammals' status in local waters.
"They all look really good," said Dr. Robert "Bob" Bonde, a now-retired research biologist with the USGS Wetland and Aquatic Research Center and Sirenia Project. "There's good warm water carry capacity, as well as seagrass they can feed on."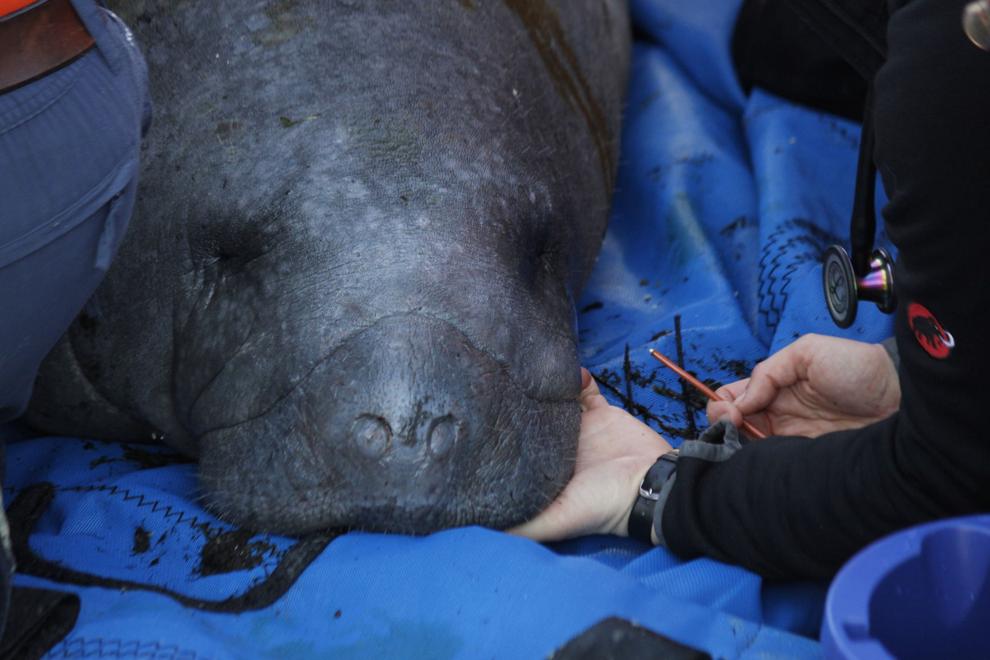 While this is the only health assessment that will be conducted in Citrus County this winter, Bonde said that the annual checkups are important as the population grows. More manatees in the area could mean less food to go around.
"We're expecting this population to get bigger and bigger," he continued, "but when will we start to see thinner and thinner? That's why we're continuing to do this, partly."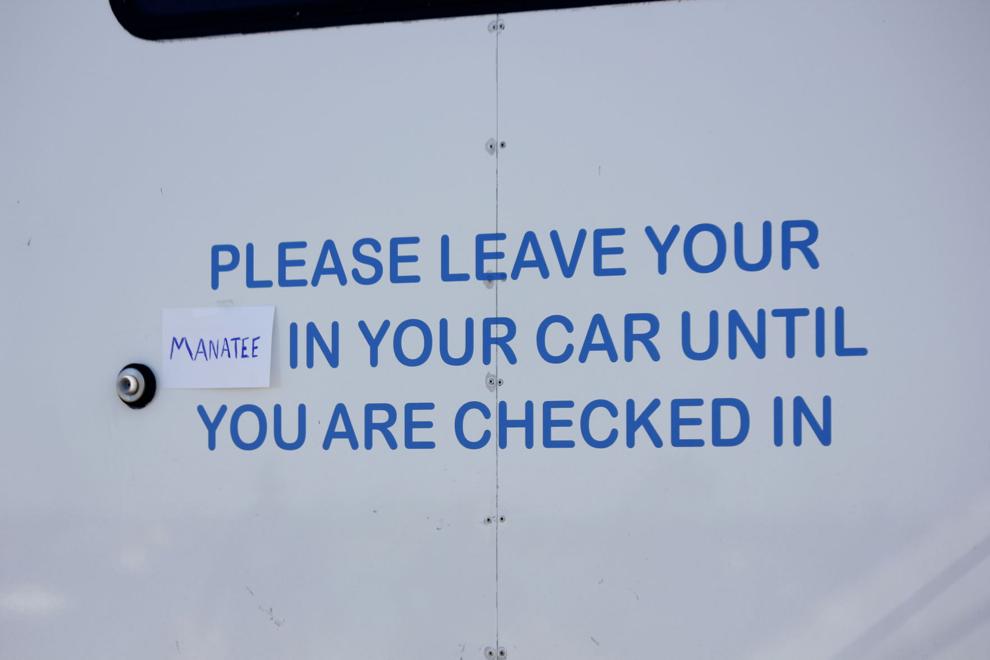 The team had evaluated 12 manatees between Thursday morning and noon on Friday. Veterinarians and technicians took measurements and samples, including of gastrointestinal tract material to see what the manatees have been eating.
At least one of the female manatees was pregnant. "For the first eight months you can't tell a big manatee from a pregnant manatee," Bonde said. "We've seen really good reproductive cycles in the manatees in Crystal River."