It wasn't the surf that caused Justin Quintal to make the mad dash early Saturday afternoon from Jacksonville to Crystal River.
No one could blame Quintal, the 2019 World Surf League long board world champion, if that was indeed the case. However, Quintal was seeking another world title, albeit, not because he was perched on a surfboard.
Quintal made the three-hour trek to Pete's Pier Marina because he needed an official place to weigh and measure his 23.2-pound yellow mouth grouper, and Pete's Pier is the lone location available in the North Central Florida region that was recognized as an International Game Fish Association weigh station.
"It's a pretty exotic group of fish," said Quintal with an ear-to-ear smile.
But when he reeled the fish in late Friday morning, 60 miles offshore from Jacksonville, little did he realize the prized fish would amount to a world record. That was until the photo he posted to Facebook began making the rounds throughout the social media channels.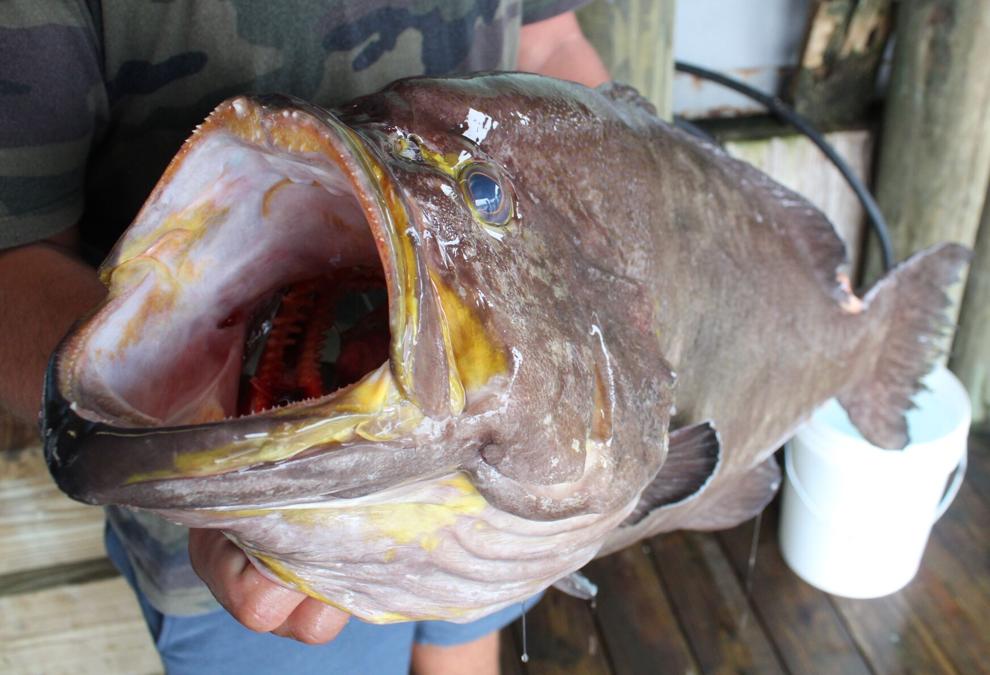 "A pretty well-known fisherman in the Jacksonville area hit up my friend," Quintal said. "They suggested I get it weighed and check it out."
So Quintal did just that. Unofficially, it tipped the scales at 23.2 pounds. But for Quintal's name to appear in the record books, it had to be an official weigh-in at a recognized International Game Fish Association weigh station.
After burning up his phone Saturday morning, Quintal's fortunes changed when he dialed up Pete's Pier Marina. They were open, it's scale was in working order and available. So he and Ali Quinn loaded the fish, iced down in a cooler, and hit the road at 1:26 p.m. They made it by 4:48, 12 minutes before the marina officially closed.
But for Pete's Pier owner Boe Braccio and his staff, there was no way they weren't going to wait as long as they needed to for Quintal to arrive.
"I was like we need to make this happen," an excited Braccio said. "I was excited; I even told them I was willing to pay for the speeding ticket to get here."
Why?
Since becoming a certified weigh station, no one has yet to put their name in the record books.
Quintal appears to be destined to be the first. As part of the certification process, a sample of the fish — to verify the species — and other documentation was sent in to the International Game Fish Association. If the mark stands, it will best the previous record of 22 pounds, 8 ounces, caught by Brian Ford on Sept. 1, 2002, in Murrells Inlet in Myrtle Beach, South Carolina.
"He's the first person to bring a fish of that notoriety in," Braccio said, "he came to the right place."
And for the record, Braccio didn't have to pay for a speeding ticket, but if the documents do hold up and Quintal and Pete's Pier Marina see their names in the record books, Braccio will pay a $500 award.
"I'm so stoked right now," Quintal said.