Mark Yerman has known for years that Citrus County needed a second county court judge.
Yerman, who has held the position on his own since he took office in 1993, has seen his docket of civil and criminal cases steadily climb over the years and now has a caseload that is twice what is regularly expected of one county judge.
In recent years, Yerman's hopes for a new county judge would rise and fall — the state judiciary recommending it, the Legislature failing to fund it.
Until this year, when the Legislature included the new Citrus County judge in the budget and Gov. Ron DeSantis this week approved the position.
"This year it looks real and solid," Yerman said Wednesday during an interview in his courthouse chambers.
It's expected to take until late summer before the position is officially created and the Judicial Nominating Commission sends a nominee's name to the governor for consideration, and the person is sworn in.
Circuit Court Judge Richard "Ric" Howard, the county's administrative judge, said the additional position is even more necessary this year because of new laws that shift the jurisdiction of some cases from circuit to county court:
• The low-end value of a grand theft charge was raised from $300 to $750 to charge someone with a felony. That will increase the number of misdemeanor cases, since the felony threshold will be higher.
• Same situation for lawsuits. The maximum amount sought for county court civil action is increasing from $15,000 to $25,000.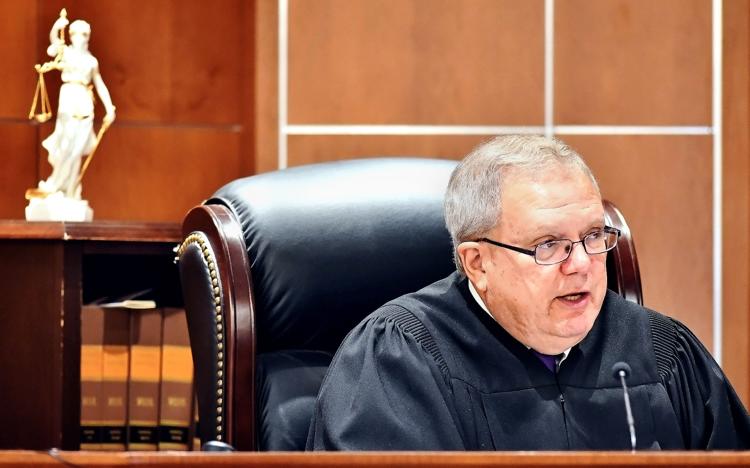 Yerman said the workload is generally 60% criminal, 40% civil, and he doesn't know how many cases will be added to each category with the new laws.
The county court docket is up to 10,000 to 12,000 cases a year, he said. The state considers 6,500 cases annually a full load for a county court judge.
Yerman is not entirely alone. The Fifth Judicial Circuit has seven senior — retired — judges who fill in as necessary; Yerman said the senior judges handle county court civil cases while he sticks with the criminal docket.
Yerman, who is in his final term and will leave office in 2022, said the additional judge will ease the strain of a heavy docket, which should provide more time devoted to cases.
"I'm happy for the people of Citrus County," he said.
Howard said the additional judge will share five courtrooms already used by Yerman and five circuit court judges.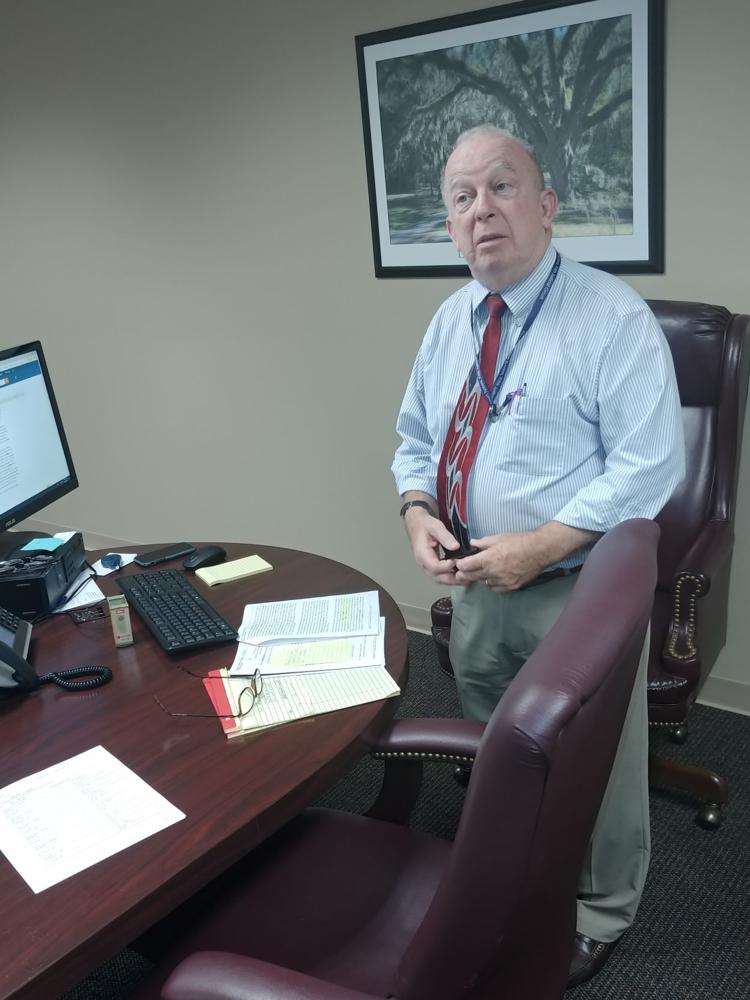 The county commission's former conference room is now a combination chambers/civil courtroom for the senior judge. Howard said it will likely become chambers for the new judge.
"We'll find the room. We have it available to us," Howard said. "The county is great about that."
Howard said Yerman has held his own and then some.
"He's done an outstanding job," Howard said. "There comes a point in time we need two people. We now have plenty of business to keep two judges occupied."