Some of the most popular stories of the week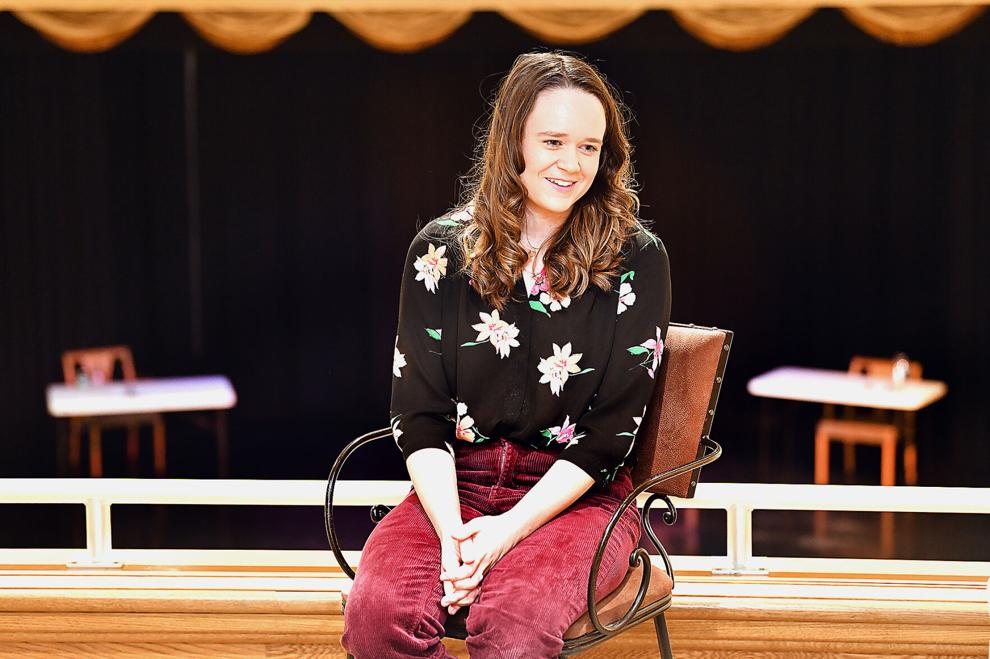 Inverness native gets international acclaim for short documentary
Just before leaving for college, Chase Davis, a 2017 Citrus High School graduate, watched "Wonder Woman" for the first time.
Now 22 and a writer, film director and producer, she has created her own Wonder Woman-inspired film about Heather Abbott, a then-37-year-old woman in Seattle, Washington, with breast cancer who showed up to every single one of her treatments dressed as Wonder Woman, which became a symbol of perseverance for her and everyone around her.
Davis' short documentary, "Becoming Wonder Woman," won the Jury Award for Best Student Documentary at the American Pavilion Emerging Filmmaker Showcase at Cannes, France and is set to be screened at the Cannes festival in May 2022.
"'Wonder Woman' is what brought me into film school and then to tell this story," Davis said. "I got to meet the person who inspired it all, so it kind of came full circle."
Mother in pain over deaths of two children in two months: 'They were like twins'
As Cathleen Grippe grieved the death of her son, she lost her daughter two months later.
Her son 25-year-old Dorrian Jackson died Sept. 18 at Seven Rivers Regional Medical Center after being shot earlier that morning outside The Loft Bar & Grill north of Crystal River, and daughter, Bevan Grippe, 22, died Nov. 19 after a drowning incident. As an organ donor, Bevan was able to save three lives.
"This is something that no one foresees happening; you don't know how to act, what to ask for, what not to ask for," Grippe said.
Before she died, Bevan had organized a GoFundMe site to help pay for her brother's funeral, raising almost $5,000.
"My brother was so full of laughs and love and LIFE," Bevan had written on the-still active webpage, gofund.me/f73e425c. "We lost our protector … our glue to the family … the big man of the house …. Someone we look up to …. We miss you already Dorrian."
As for Bevan, her mother said, "She always wanted to be on the go, she never wanted to sit still. She just had friends all over the place. … She had just a genuine laugh you could hear miles away; it was amazing."
Retired CCSO deputy dies in Marion County shooting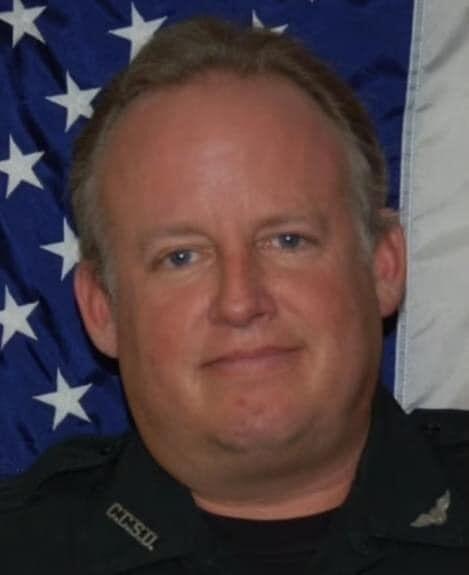 Retired Citrus County Sheriff's Office deputy 52-year-old Steven Smolensky was shot and killed in Marion County Tuesday, Nov. 30.
Marion County Sheriff's Office deputies found Smolensky suffering from a gunshot wound while responding to a verbal disturbance at an address in Weirsdale. He had been making a propane delivery when he was shot.
Weirsdale man, Steven Alan Swearingen, 38, was arrested in connection to the shooting, charged with second-degree murder, false imprisonment and possessing a firearm as a convicted felon.
Smolensky had retired from the sheriff's office in 2017 after a 25-year career.
"Your heart aches because it affects all of us," said Citrus County Sheriff Mike Prendergast. "It has impacted everybody across the agency that knew him."
County soundly rejects universal garbage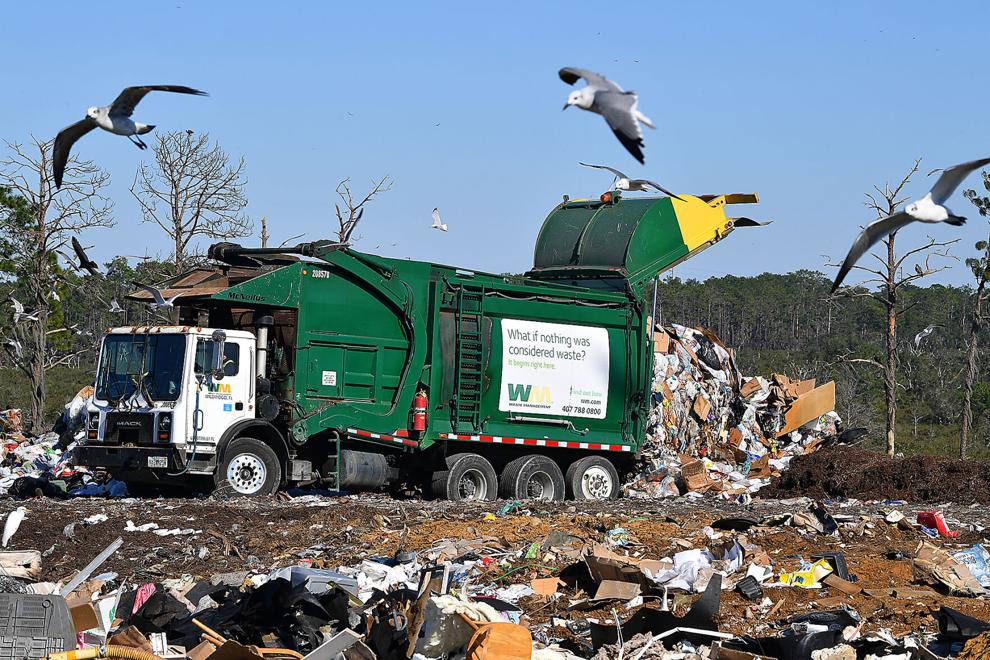 It was a resounding, unanimous NO as county commissioners voted against universal garbage, opting to stay with the current system, which allows residents to deal with multiple providers or take garbage to the landfill themselves.
Commissioner Jeff Kinnard set the tone of the debate early by saying he wouldn't support universal garbage because it wouldn't completely solve the main issues: litter along the road, illegal dumping or insufficient landfill capacity.
The issue has come up several times in the past 25 years, but no board has ever taken the plunge.
A packed house showed up for the special meeting. All opposed universal pickup and they applauded the board's final vote.
County nixes Pirate's Cove purchase — again
County Commissioner Jeff Kinnard's second attempt to convince his colleagues to purchase Pirate's Cove and transform it into a public park was again shot down as the board voted 3-2 Tuesday not to support Kinnard's updated plan.
Three weeks earlier, the Pirate's Cove property owner shot down the county's bid to buy the property for $616,000. Kinnard said he would return with a new plan and he did.
He asked the board to seek new appraisals for four of the five lots with the county's contribution not to exceed $375,000, with the money coming out of these revenue pots: $190,000 from District 1 park fees; $100,000 from the Citrus County Tourist Development Council (subject to TDC approval); and $85,000 from the Duke Energy special projects funds.
Kinnard said he has been working with several individuals and a nonprofit to purchase the remaining fifth lot ,which it would then convey to the county.
It was still a majority no, with Commissioner Holly Davis supporting Kinnard with a yes vote.
Hot topic of the week: Strike two of Commissioner Jeff Kinnard's proposal to purchase Pirate's Cove in Ozello and transform it into a public park prompted people to add their two cents on the Chronicle's Facebook page. Here's what some said:
• Andy Jacoby: "What's in it for him that he keeps pushing for this?"
• Egh Decker, replying to Andy Jacoby: "... preservation, expanding an existing park and appeasing his supporters. This gulf-front property is in his district, it's considerably higher ground than the county boat ramp and parking lot that floods with tides. The current bathhouse would provide actual facilities out there instead of everyone's favorite port-a-potties. Pirates Cove is seven parcels and two portions commercial, which would be developed in a variety of ways."
• Mary Roberts: "Many in Citrus County will not be content until every piece of land has a building on it. Just shameful. This county will regret this decision. Climate change is real and Citrus County depends on tourism. Tourists will go somewhere else when Citrus County is destroyed by us."
• Anthony Gannon: "I get it that the roads need replacing and the county has some other needs. However, waterfront property for a park that everyone can use and enjoy does not come along very often. Thank you, Jeff Kinnard; it always seems like you listen to the people and truly do the best you can."
• Jack Wetmore: "Another park would not hurt. Hunter Springs and Fort Island Trail Park both get overloaded."
• Jim Heinzman: "All those in favor of buying this, send your money to Kinnard. Y'all pool your money, buy the land, and Kinnard can then donate it to the county. That is a great solution."
• Kristen Schneider: "Can we solve the fact that the county doesn't have a cold weather shelter in the winter first?"
Quote of the week: "Being able to drive down the road to see a loved one shouldn't result in having to get a new shock job because the road is so bumpy." — Dr. Devonte White, talking about the road conditions at Pine Hill Cemetery in Inverness.
Good news story of the week: Kudos to innovation! The Suncoast Harmony Chorus has found a "COVID-free" way to spread their musical gifts. They are offering telephone or Zoom Christmas vocal performances to anyone anywhere in the U.S. or Canada, from 7 to 9 p.m. Dec. 16 or from 3 to 5 p.m. Dec. 19, $15 for one song, $20 for two and $5 each for additional songs to the same phone number.
Reserve a spot by Dec. 9 by going online at suncoast-harmony.com, the Suncoast Harmony Facebook page or calling Cindy at 352-597-4376.