Some of the most popular stories from last week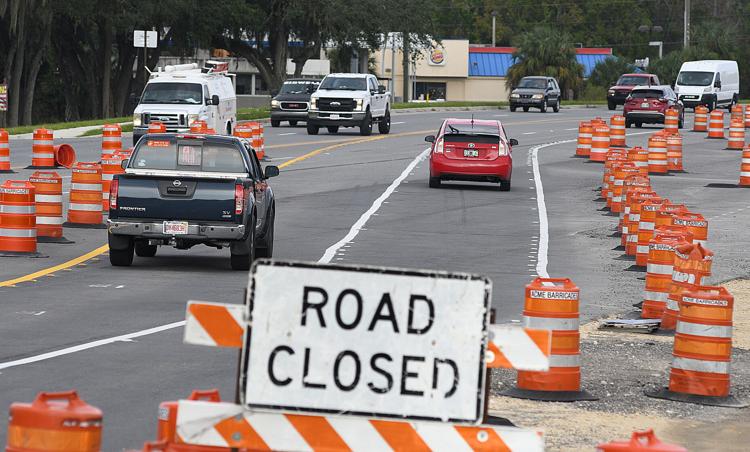 End in sight for U.S. 19 widening in Homosassa
The Florida Department of Transportation (FDOT) offered good news this week: After four long years, the $31.8-million widening project of the 2.1-mile stretch of U.S. 19 in Homosassa is on target to wrap up in spring 2021.
It wasn't supposed to take this long but unforeseen obstacles came up extending the original completion deadline.
Until spring, however, motorists will still have to contend with construction obstacles.
"As the contractor progresses toward the finish, drivers can expect periodic lane closures and traffic shifts to accommodate the work activities," FDOT spokesman John McShaffrey said.
One dead Saturday during three-hour standoff in Hernando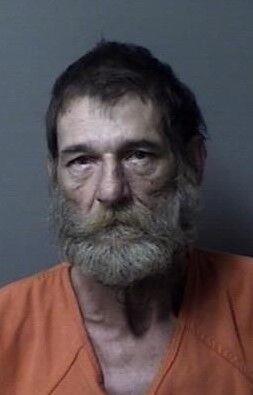 Around 4 p.m. Saturday, Oct. 10, 2020, Citrus County Sheriff's Office deputies were called to an area between East David Street and East Van Ness Road in Hernando, in response to an armed suspect, later identified as William Cecil Poole, 62, who fired gunshots and barricaded himself in a nearby home — with four hostages.
According to an arrest report, Poole allegedly shot his 80-year-old father-in-law, William White, during an argument.
A couple hours into the standoff, SWAT teams rescued four people from an adjacent building that Poole was firing at, while negotiators tried to talk Poole out of the house, according to the sheriff's office.
Poole surrendered to SWAT teams roughly an hour later. Before he was apprehended, Poole allegedly set fire to the house.
Poole faces charges of second-degree murder, two counts of aggravated assault with a deadly weapon against law enforcement and seven counts of attempted murder of a law enforcement officer.
Fred 'the Barber' Sparkman, recovering from motorcycle accident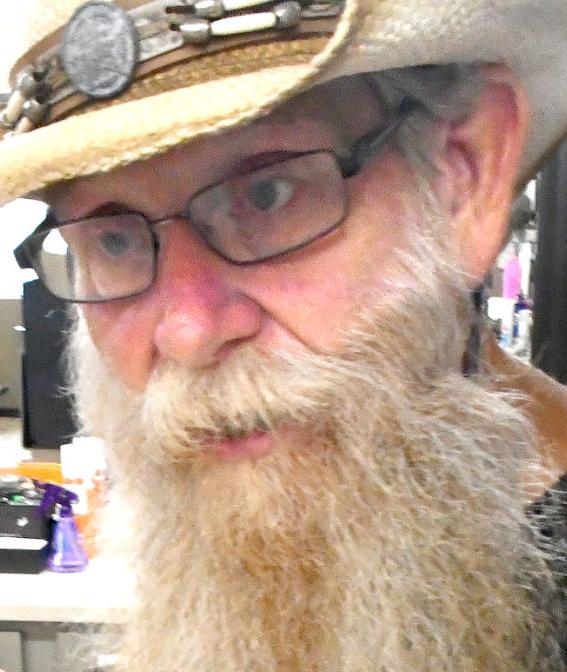 While on a summer getaway trip to northern the US, Crystal River icon Fred "the Barber" Sparkman was severely injured in a motorcycle accident on Aug. 14, 2020.
Among other injuries, Sparkman suffered a traumatic brain injury and is currently in a Florida hospital, in a specialized brain and spinal cord unit, Mrs. Sparkman said.
It's not known when Sparkman will be able to leave the hospital.
Although he's unable to have visitors or phone calls, get well cards can be sent to: Fred's Barber Shop, 864 NE 5th St, Crystal River, FL 34429.
Crystal River upset with FDOT's latest ideas for SR 44 project; meeting scheduled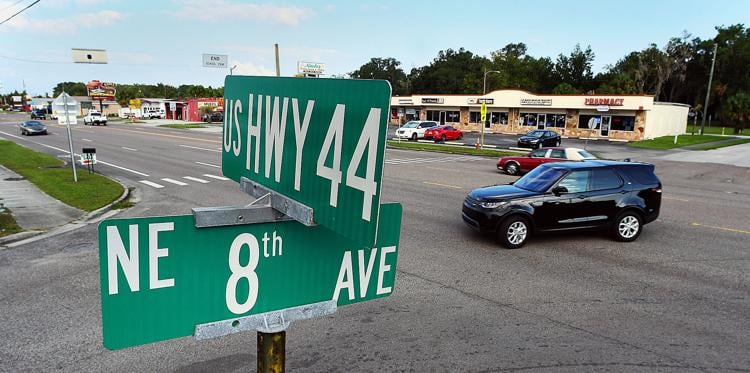 Crystal River is not liking what state roadway officials have in mind for a gateway into the city.
City Manager Ken Frink said he's "very disappointed" with conceptual blueprints the Florida Department of Transportation (FDOT) released in October to resurface State Road 44 between U.S. 19 and Northeast 10th Avenue by the RaceTrac.
One of Frink's major complaints: The new intersections will cripple connectivity for the neighborhoods, especially for the 8th Avenue bypass from U.S. 19, and long median turn lanes leave no room for greenery.
"We wanted a walkable street; it's already bisecting a prominent community in Crystal River, and they've gone and further bisected it by not making it walkable," he said. "The businesses could stomach closing off that median if we had a beautiful street."
Inverness prepares for modest, downscaled Cooter Festival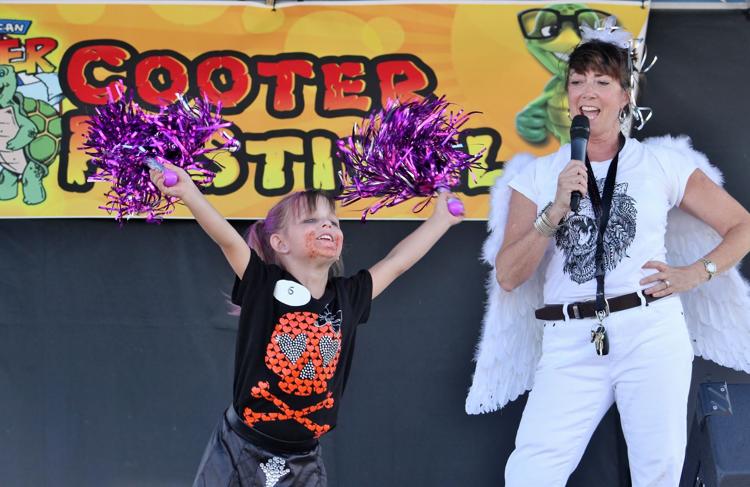 Despite the coronavirus pandemic, the annual Inverness Cooter Festival will go on, but it won't be the three-day extravaganza that draws as many as 15,000 people.
This year, the two-day festival will be scaled back, but still fun, all while attempting to keep people as safe as possible.
Councilwoman president Jacquie Hepfer said annual events are important to residents.
"We're trying to give people some normalcy," she said. "We're trying (but) COVID-19 has rearranged every aspect of how we do things."
This year's Cooter Festival will be at the Depot District and Liberty Park in Inverness.
Liz Fernley, director of Inverness' events and marketing, said the city will try some new events to help replace ones that had to be canceled this year or modify some existing events.
"It's about living with it" as people go back to work and families try to regain a routine, she said.
Hot topic of the week: A proposal for a Baker Act treatment facility and an animal shelter to be built near the jail in Lecanto drew comments on the Chronicle Facebook page this week:
• Kristen Schneider: "They aren't going to be adopting animals out in the same building as inmates or patients are kept. And people in need of mental health care are not terrible people. Or criminals. Animals do provide a great deal of therapeutic relief and jails already participate in dog training programs, which gives both the dogs and inmates the positive interactions they need. This is a good idea. Given that the shelter is already run by the sheriff's department, how much danger do you honestly believe there would be? Mental health in our country is rapidly declining. Anything that serves to turn that around, or help in any way, is a good thing."
• Lisa Malizia Jessing: "The animal shelter needs to be in a central location and nowhere near the jail please."
• Terri Merker: "Well-behaved prisoners that have earned privileges can help tend to the animals in shelter."
• Nathan Sharp: "We're symbolically marrying mental health with criminality by putting these facilities next to each other."
• Victoria Thorp: "Baker Act facility needs to be separated — people are already treated like they're being arrested when they're being Baker Acted, which has to be the worst possible way to treat a human who desperately needs help not incarceration."
Quote of the week: "There's a kind of mini-boom going on down there and I think these businesses have decided this is the right time to pull the trigger." — Josh Wooten, Citrus County Chamber of Commerce president/CEO, about the booming home market, resurgence in tourism and new business growth in the area of Homosassa that includes Sugarmill Woods and southward.
Good news item of the week: The nonprofit organization My Hope Chest is coming to Dunnellon, offering help to uninsured women for reconstruction surgery after a mastectomy. The founder, Alisa Savoretti, a former Las Vegas showgirl and breast cancer survivor, could not afford reconstruction surgery until years after her mastectomy.
"I realized how my own self-esteem, confidence and self-worth as a woman returned when I could look in the mirror and see my own 'physical' being once again," she said.