Some of the most popular stories of the week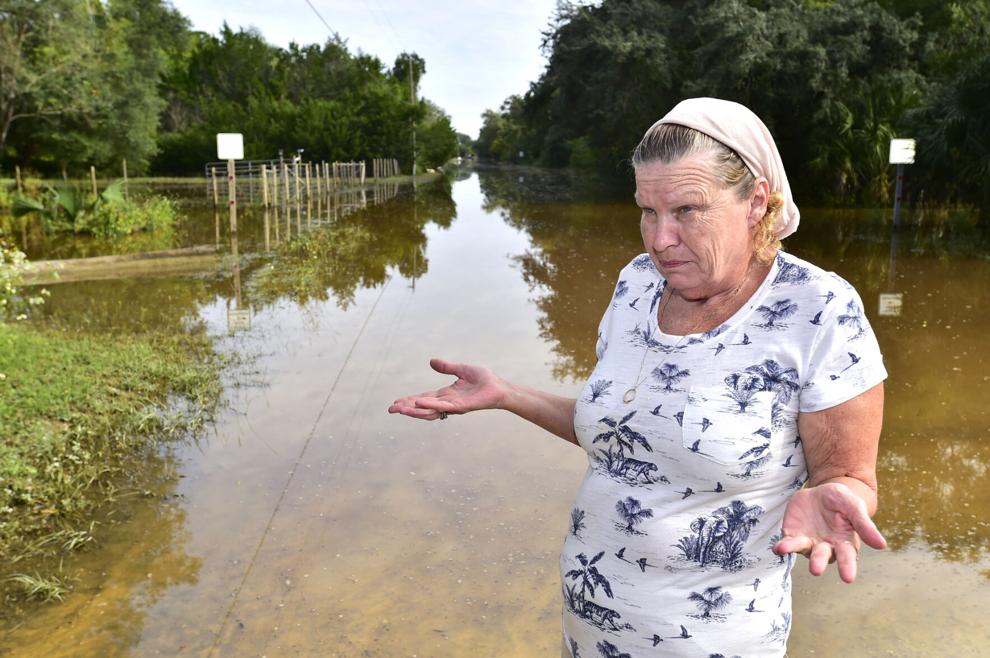 Water, tensions on rise for residents
As the flood waters rise, so do the frustrations of residents who live in the flooded area of Westwood Acres off of County Road 488 (West Dunnellon Road).
The problem is multifaceted, according to Susanna Martinez Tarokh, SWFWMD spokeswoman, who noted there are flooding issues throughout the district, with No. 1 being the amount of rainfall Citrus County has received this summer, the highest level since 1960.
"This is the third wettest summer in over a century," Tarokh said, adding if Citrus receives another 2.5 inches of rain this month, "we'll break the all-time record for rainfall from June through September."
Also, the area is a closed basin with no path for water to drain out of the area. The area has private roadways and, with the surplus rainfall this summer, the water has filled low-lying areas and raised aquifer levels, which is further preventing water from draining.
Neighbors are getting agitated, resident Heidi Reynolds said, noting one of her neighbors had to cut his own fence to create a new path to get his vehicle out of his yard. Reynolds empathizes for her neighbors who are stuck, with no way out and reports of alligators and snakes wandering through the floodwater were what pushed her to the brink. In addition, because of the flood waters, people's septic systems are failing, Reynolds said, contaminating the floodwaters.
Destructive TikTok trend makes waves in Citrus
The latest Tik Tok trend, "devious licks," has come to Citrus County. The Citrus County School District has reported incidents of students vandalizing or stealing school property, mostly from restrooms, and posting their conquests to social media.
Citrus County School District spokeswoman Lindsay Blair said all high schools and some middle schools in the district have been affected by the trend and that principals have been communicating with students and sending callouts to parents and families.
"We've been treating this issue like we would any school vandalism," Blair said. "This is not a prank. This is destructive behavior that results in real damage that will result in school discipline and possible criminal charges."
Blair said schools have had stolen or broken mirrors and paper towel dispensers, broken sinks and toilet bowls that have been broken off and placed in the middle of the bathroom.
"The irony is that we are identifying some of the perpetrators because we know who they are from the TikTok videos," Blair said. "Others are being identified by fellow students."
Shooting at The Loft leaves one dead
A shooting in the early morning hours Saturday, Sept. 18, in the parking lot of The Loft Bar & Grill, left one man dead after Nature Coast EMS transported him away from the scene to be airlifted for treatment of at least one gunshot wound. He was later pronounced dead. No other injuries were reported.
Authorities deemed the incident to be isolated in nature, with no danger to the public.
Morgan Cook, The Loft's owner, said the shooting happened in the parking lot and didn't involve her business, which, she said, takes many precautions to prevent unruly behavior.
"The isolated incident where someone sadly lost their life," Cook said. "(It) was not inside our establishment, did not have anything to do with anything that transpired at our establishment, and was orchestrated by individuals who were not even patrons at our establishment."
Detectives have asked for the public to phone in any information about what happened by calling the sheriff's office at 352-249-2790.
Tipsters can also remain anonymous and become eligible for cash reward by contacting Citrus County Crime Stoppers at 888-269-8477.
Proposed Turkey Oak bypass project update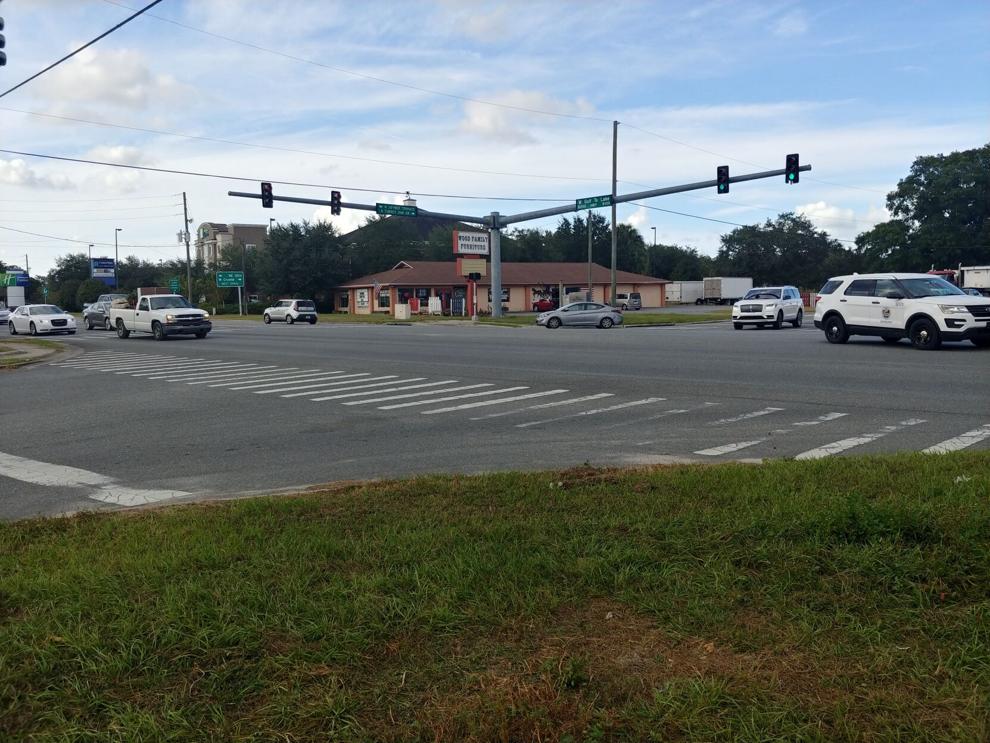 The Hernando-Citrus Metropolitan Planning Organization (MPO) voted 7-0 Thursday to pay $248,500 to its consultant to study a proposed Turkey Oak bypass to relieve traffic in Crystal River.
City officials are concerned that once the parkway's extension to State Road 44 and ultimately to County Road 486 is done, much of the traffic would head toward U.S. 19 and cause significant blockages in downtown Crystal River.
Crystal River officials say Turkey Oak bypass would divert some of that traffic.
"This is a big deal for our city," said Crystal River Mayor Joe Meek.
The consultant, Kimley-Horn and Associates, will consider two things: whether Turkey Oak can handle the projected increase in vehicles given its current pavement conditions, and how it would affect other roads in the area.
Homosassa man arrested for pointing laser at sheriff's helicopter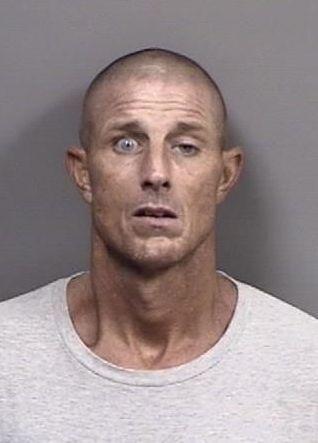 On Sept. 16, 39-year-old Sean Andrew Fedirko found out what happens when someone points a laser at a sheriff's helicopter: The person gets arrested and, if found guilty, could face up to five years in prison.
According to Fedirko's arrest report, while the helicopter was airborne, searching for a suspect of an unrelated battery, the crew spotted someone matching Fedirko's description exit a house and start focusing a green laser into their cockpit, impairing the chopper crew's vision for up to a minute.
Fedirko told deputies he shined his laser at the helicopter because he didn't know what it was doing. He gave deputies the laser, which emitted a strong green light, and had "Sean" etched into it.
Deputies arrested Fedirko on a third-degree felony of misusing a laser, and booked him into the county jail under a $5,000 bond.
Hot topic of the week: The "devious licks" TikTok trend of students vandalizing or stealing school property, mostly from restrooms, and posting their conquests to social media caught the attention of Chronicle readers on Facebook. Here's what some said:
Jackie Calhoun Tyler: "I can only imagine the time and energy it takes to keep on top of your kids' social media and online activity. As a former guidance counselor, I can't tell you the number of times we investigated instances where it was obvious the parents had no idea what their child was doing online! I'm so glad I raised my kids before social media."
Amanda Willcox: "In my day the worst we did was TP houses at Homecoming, maybe surf on the hood of a car in a field, but I don't recall anyone in our school being destructive like this.
Those days are gone sadly."
Billie Jo Bland Scherer: "Lock the restrooms and put some porta potties outside for a month."
Nikki Nik, replying to the porta potty suggestion: "Right, and then the parents will sue and the kids will tip the porta potties over and the custodians are the ones that have to clean it up."
Lynn Ericson: "We got a robo call from Citrus High about this. Not only will kids getting caught doing this get in trouble at school, criminal charges will be pressed AND parents are financially responsible for any and all repairs. Get control of your kids, people. Citrus County is not playing games."
Nicole Rice: "Any and all children that do this, not only should they be suspended from school, but they should be held accountable 100% and get criminal charges pressed against them, regardless of their ages! They need to also pay for the damages, do community service, etc. It is time for children to be held responsible for their actions instead of a slap on the wrist!"
Quote of the week: "I will absolutely, positively vote against this, OK, without a doubt unless our county attorney and our administrator stand up here and say they're comfortable with the indemnification. I don't know how much more clear I can be about that." — County Commissioner Ron Kitchen Jr. at Tuesday's county commission meeting. The commissioners were angry with the county's two local hospitals as hospital representatives tried to convince the board members to approve a last-minute ordinance that would allow the health care facilities to pull in more federal money to pad their Medicaid revenues.
Good news item of the week: Gerry Mulligan, publisher emeritus for the Citrus County Chronicle, has a column in today's paper! And he's writing about his dog, Hunter, who likes to poop in his shoe.