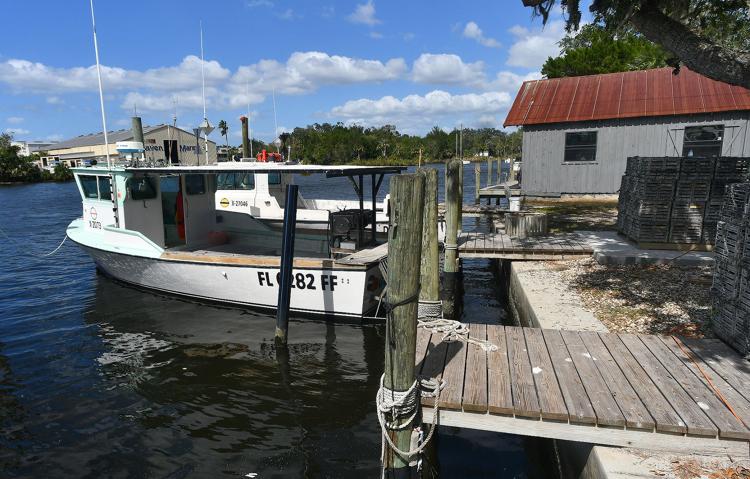 Some of the most popular stories from the week that was
Homosassa club buys property for riverside park
Finally, Homosassa has its waterfront park.
Five years in the making, the Homosassa Civic Club is now the owner of a 2-acre parcel on the Homosassa River, thanks to a Florida Communities Trust grant designed to protect working waterfront property.
The $1.4 million Old Homosassa Heritage Park and Working Waterfront will eventually include walking trails, kiosks and turning an 80-year-old cracker house on the property into a maritime museum.
"The main thing is, it'll never be developed," club president Terry Green said Tuesday in announcing the purchase. "It'll always be a working waterfront."
It won't, however, provide access to the river. There will be no swimming, boat ramp or parking of boat trailers, Green said.
Pandemic, social unrest slow Wawa's new Crystal River store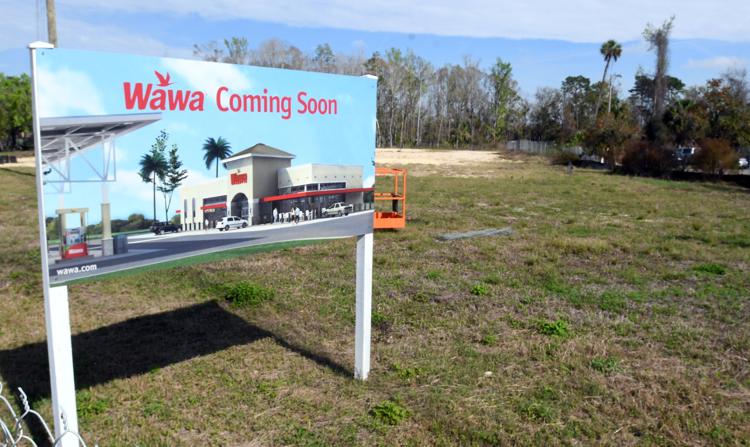 It's been two-and-a-half years since demolition crews tore down the old Fat Boys' Bar-B-Q restaurant in Crystal River to make way for a new Wawa gas station/convenience store.
Construction had originally been scheduled to start in late August 2019 and take seven months. Then it was delayed until November 2019.
So, what's the current hold-up?
Wawa officials have assured the city the Crystal River site — at the northeast corner of State Road 44 and U.S. 19 — remains a priority and that it is scheduled to open sometime in 2021.
Meanwhile, the Pennsylvania chain has halted construction of all its stores under construction because of the COVID-19 pandemic and the civil unrest that emanated from the George Floyd killing in Minneapolis, said Crystal River Mayor Joe Meek.
Crystal River City Manager Ken Frink said he was told by Wawa the construction stoppage has affected 100 of its stores nationwide, even the ones that have already broken ground.
School board approves finalized mask-wearing mandate for campuses; workshops reopening plan
With less than a month before a new school year, Citrus County School Board members tweaked a COVID-19 reopening plan for local public campuses and an online school system.
Local education officials also voted 5-0 during their July 28 special meeting and workshop to adopt an emergency policy requiring face coverings to be worn on school property and buses for the next 90 days, unless the board reinstates the measure.
The mandate allows for certain exceptions.
School district employees who refuse to abide by the policy will be given a chance to comply before they're disciplined for insubordination and/or misconduct.
Likewise, students who keep refusing to follow the policy will be reassigned to continue their education at home via a virtual learning option.
Postscript: Anne Pope: petite community 'giant' with a big heart for serving others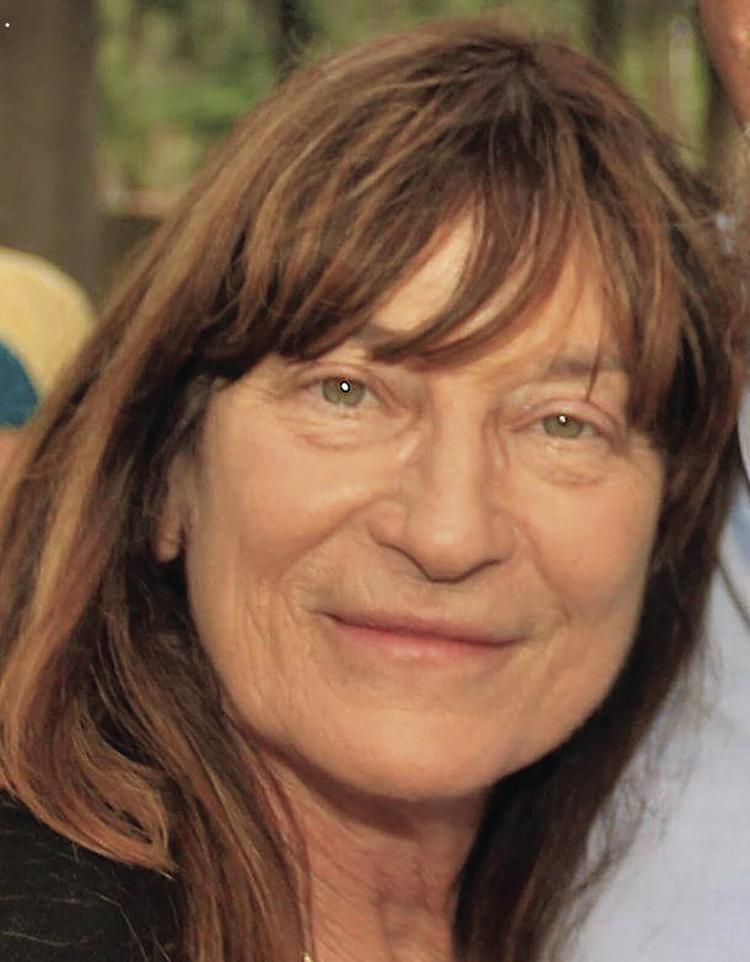 She may have been small in size, but Anne Pope was a giant in the community.
"Anne was a huge supporter with the biggest heart of our community," said Pati Smith, retired longtime Inverness Parks and Recreation director. "If there was an event that benefited the community, she and her husband Charlie were there. Her love for people and life was admired by all who knew her."
One of Anne's biggest passions was for children, serving on the board of the Boys & Girls Club of Citrus County since May 1, 1997.
She died July 18, 2020 after a hard-fought, valiant battle with cancer at age 67.
Beverly Hills garbage woes expected to be resolved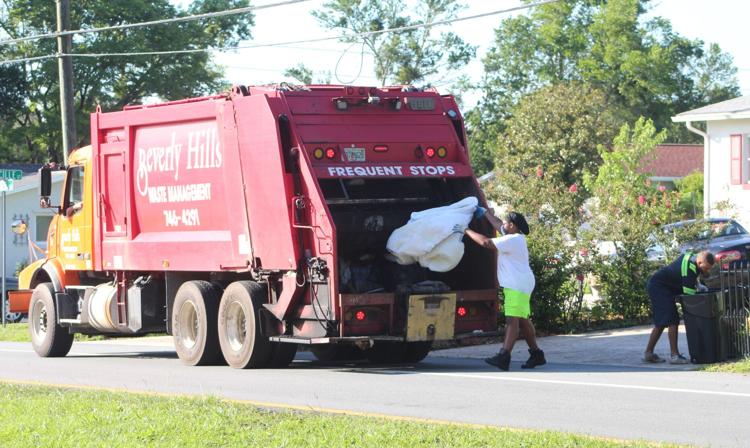 Some days the trash collector picks up the trash and some days it doesn't — and Beverly Hills residents have had enough.
Terry Griffiths, who lives on Melissa Drive in Beverly Hills, said garbage is starting to pile up on his street because of off-and-on pickups by his carrier, Beverly Hills Waste Management.
It's been like this for the last two weeks, he said. He'll take the garbage can to the curb and nobody shows up.
The non-garbage pickups have occurred on several streets in the area, including Truman Boulevard, Lincoln Street, Keller Boulevard, Arizona Street, Regina Street, Davis Street, Meadowdale Avenue and Osceola Street.
John Patton, president of Beverly Hills Waste Management, admits there has been a problem with spotty collections for at least two months and attributes it to a lack of help and the current abnormal environment. He said his company prides itself on great customer service to Beverly Hills and it irks him that this has happened.
Patton also said he believes the problems have been resolved and it should be clear sailing going forward.
Wife asks for 'miracle' as husband fights for life
Ashley Mehler says she already received one miracle, the in vitro fertilization and birth of her 1-year-old daughter. Now she's hoping for another, that the life of her husband, Eran, would be spared after he was severely injured in a workplace accident.
Eran, a master mechanic at Eagle Buick GMC in Homosassa, was crushed by a truck he was working on when it fell on him from a hydraulic lift.
"He was doing everything the right way; it is stellar equipment," Ashley said. "(Eagle Buick) are more than amazing when it comes to maintaining equipment. It was a freak accident — it happened."
Ashley credits his employers, coworkers and first responders for providing the urgent care he needed in those critical minutes after the incident occurred.
Three days after the accident, Ashley and her family finally got a small dose of good news: Though Eran was still in critical condition at Tampa General Hospital, he was stabilizing.
"The nurses say anything could change, but he's expected to survive," Ashley said. "But it will be a very long road; a long road to recovery. They can see him surviving and that was the first time I heard that since the accident happened."
Hot topic of the week: Face masks for children going back to school sparked a lively discussion on the Chronicle Facebook page this week. Here's what some had to say:
Nina Holland: "I know the younger kids won't keep them on."
Ashley Flynn (replying to Nina Holland's comment): Tell that to my friend who is a lead teacher at a daycare in Wildwood. It will take time but they can learn. Tell that to kids in Japan, Taiwan, and Korea who wear them regularly. I'm tired of people thinking so little of kids. As a teacher this honesty hurts my soul."
Nina Holland: "Ashley, yeah, but that's overseas, not in America where we as Americans should have the right to decide whether or not we want our kids to be forced to wear something. I've seen kids being told to wear masks but refuse to, especially my kids."
Letrice Williams: "You are the parent, not your children. If they won't listen to you and keep a mask on then that's a parenting issue. There are many practices you can do daily with your children to get them to feel comfortable wearing a mask. Once they get used to it they will forget it's even there. I know because I have to wear a mask at my job often and will forget I have it on after a while. I did this with my two-year-old and it worked after two weeks and a little patience."
Quote of the week: "I extremely appreciate those that took the time to educate, mentor and be a part of my life as a young person, and hopefully somewhere down the line I have made a difference somehow in another child's life, and that makes me feel good." — Hal Porter, Citrus County Fair manager and president of the Citrus County 4-H Association and Foundation, remarking about his recent induction into the 4-H Hall of Fame.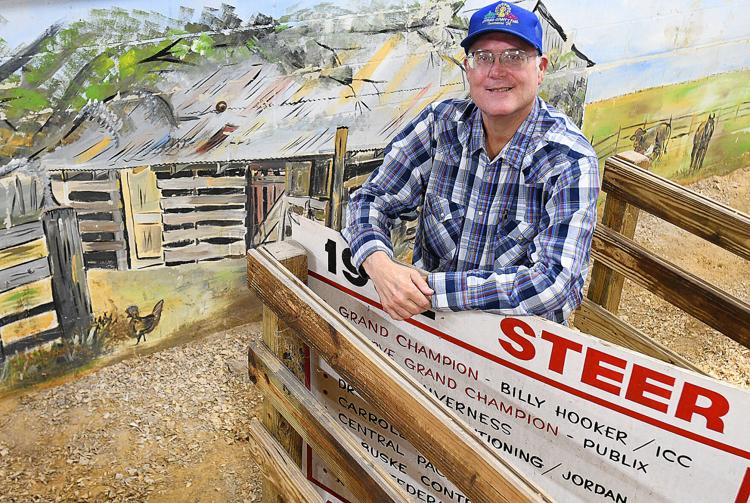 Good news item of the week: Hal Porter, Citrus County Fair manager and president of the Citrus County 4-H Association and Foundation, was recently inducted into the 4-H Hall of Fame. Porter has been involved in 4-H since he was 8 years old, bottle feeding calves at the Citrus County Fair. He was also a founding member of the Ease's Rough Riders 4-H Club and currently serves as president of the Citrus County 4-H Association and Foundation.
Anyone who knows Hal Porter knows he loves Citrus County, loves the county fair and loves 4-H.