Some of the most popular stories of the week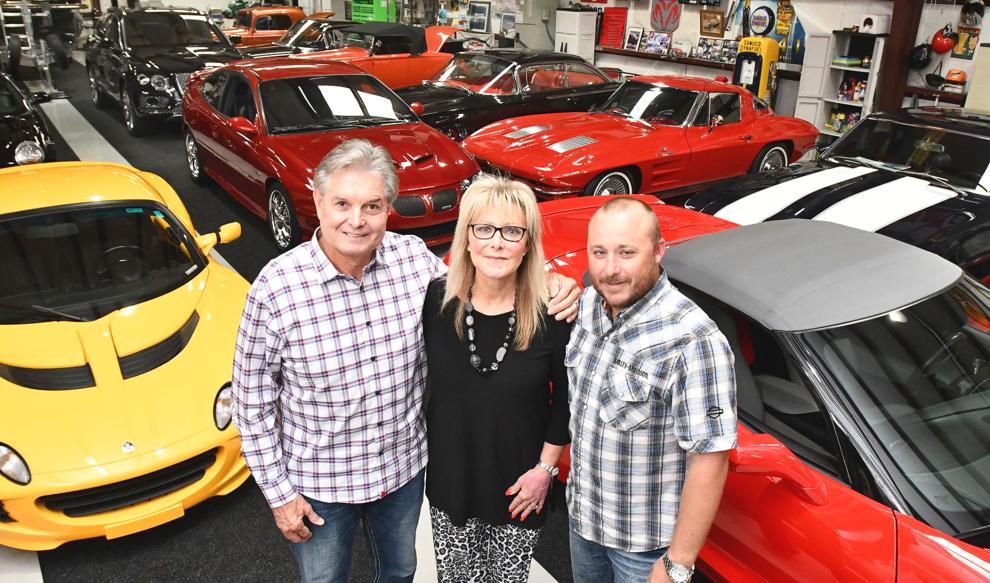 Jenkins Auto Group to buy three Crystal car dealerships
By the end of summer, the Ocala-based Jenkins Automotive Group will be the new owners of three out of four dealerships owned by Steve and Jewel Lamb.
The sale includes Crystal Ford-Lincoln, Crystal Chevrolet and Crystal Chrysler-Dodge-Jeep-Ram.
The Lambs are keeping the Harley-Davidson franchise in Crystal River.
"This positions us to have a company that is much easier to run and Jewel and I can enjoy the fruits of our labors," Steve Lamb said. "The timing is right. The Jenkins Group is a good company."
Even with the acquisition, the Lambs will still be a large company with 11 total dealerships. In addition to the Harley-Davidson franchise, they have a car dealership in Brooksville and the rest are tractor-construction equipment dealerships throughout the region.
Lamb said his son, Justin, will continue to be the general manager for all of them.
Crystal River roofer arrested, accused of defrauding $36,000 from customers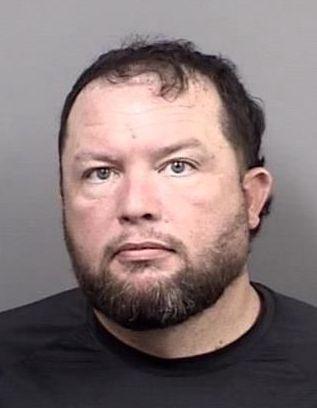 Jason Lee Beville turned himself into the Citrus County Detention Facility on Thursday, May 27, for allegedly stealing $36,000 from five customers in two counties. He was charged with grand theft of between $20,000 and $100,000 and faces a prison sentence of up to 15 years if convicted.
Beville was the owner of Crystal River-based Elite Roofing & Gutters Inc. — originally Top Knotch Roofing Inc. — since July 2006. He voluntarily dissolved his company in September 2020.
State prosecutors allege Beville defrauded a Brevard County resident and four Osceola County clients out of $36,000, dating back to March 2018.
According to Beville's arrest affidavit, he would take down payments for roofing but either didn't finish the job or didn't start it.
Prosecutors also noted several other prior instances dating back to 2008 in which customers from Citrus County complained Beville failed to complete the work after receiving their deposits.
Beville's attorney, Michael Kovach, of the Kovach Law Firm in Inverness, could not be reached Friday, May 28, for comment for this story.
For the life of Bennie the chihuahua, owner gets 5 years in prison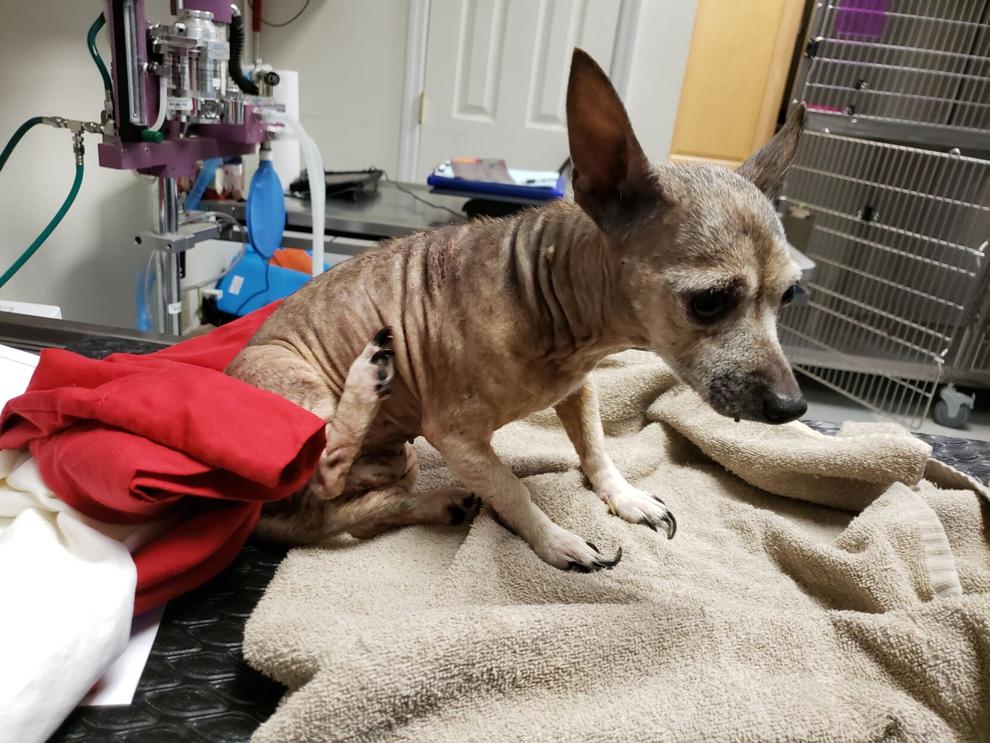 Kevin Lee Thompson, 57, of Inverness was sentenced to five years in prison for aggravated animal cruelty — in a case that went to trial only because Thompson refused the prosecution's offer for probation.
Thompson was convicted for ignoring the family pet, a chihuahua named Bennie, that needed medical care for a cancerous cyst that had grown to the size of a fist and ravaged the dog's tiny body.
Eventually, a family member took Bennie to the animal shelter where she was euthanized.
After seeing photos of Bennie, Circuit Court Judge Richard "Ric" Howard didn't hide his disgust. "It's an animal that's covered in fleas to the extent that you can actually see them in the photograph," he said. "The dog's hair is so completely absent, having scratched itself to death almost."
County ponders future of Historic Hernando School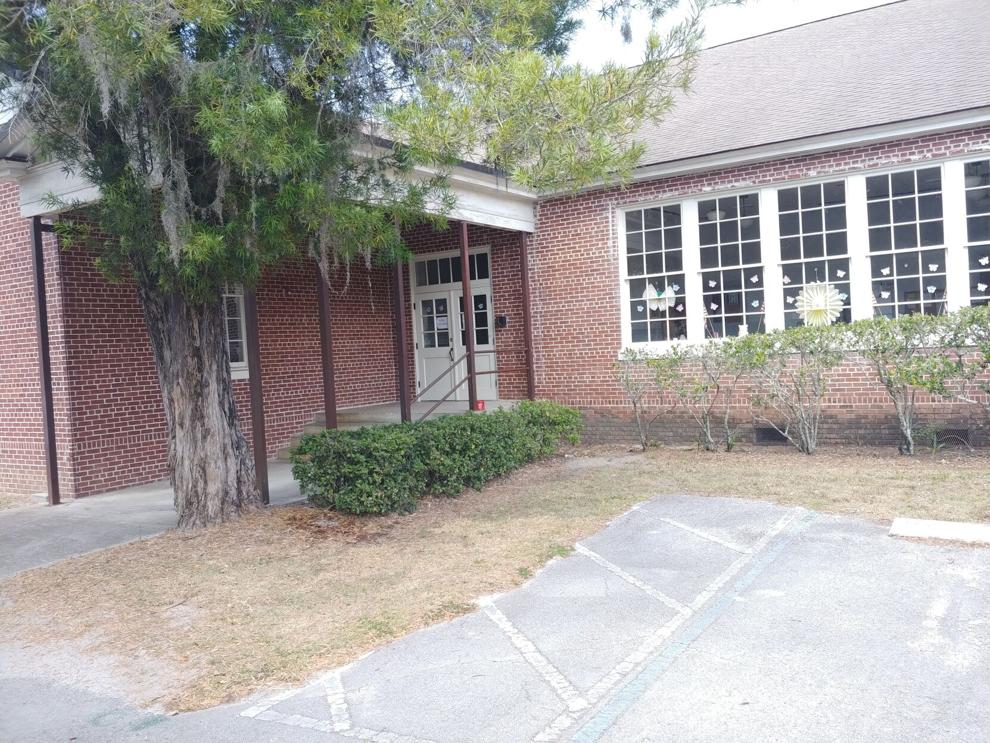 After many years, restoration work at the Historic Hernando School is nearly complete and is quietly serving its function as a community center.
However, Citrus County commissioners last week passed on the chance for a state grant because it required a $103,000 county cash match, which wasn't budgeted.
The county has owned the property since 1999, when the school district transferred ownership rather than sell it to someone who wanted to build a convenience store on the corner of Parsons Point Road and U.S. 41.
The county gave oversight of the property to the Citrus County Historical Society, which designated the Hernando Heritage Council the task of working with the county to seek grants to renovate the now 80-year-old building as a community center, according to county records.
County Administrator Randy Oliver said the county's plan is to have public works tear down the vacant non-historical building that's next to the historic brick structure, but leave the historic building.
As for further use of the historic building, that's still up for discussion.
Commissioner Holly Davis said the property needs attention and that the historical school isn't used to its best potential and that she could foresee someone leasing the old schoolhouse for a restaurant that fits the theme.
"Something that honors the architecture and history of the building," she said in an interview.
School district proud of efforts to locate missing students amid COVID-19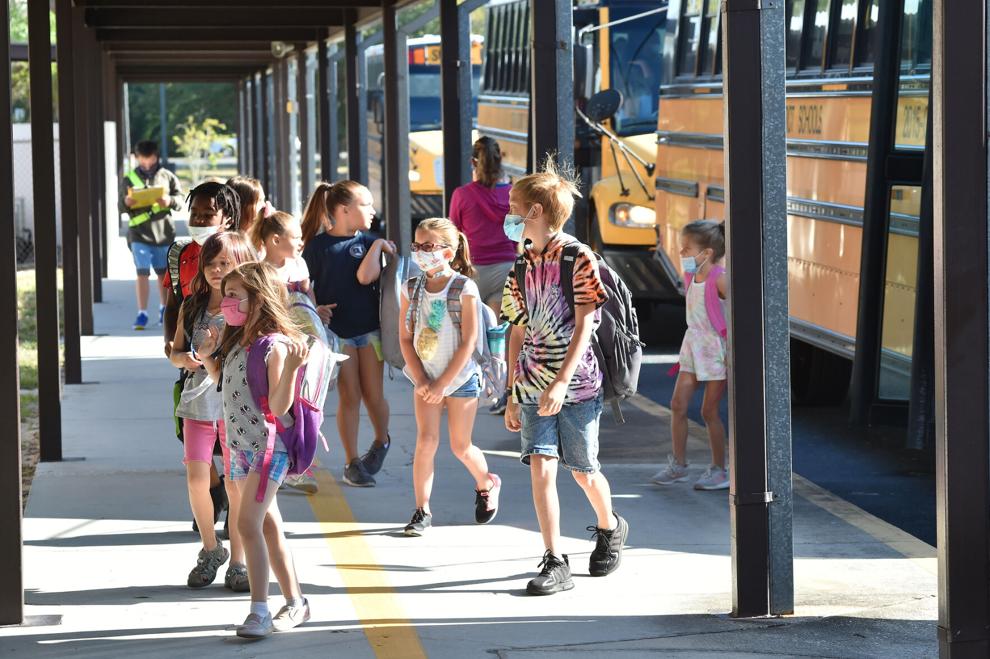 When the 2020-21 school year ended, almost 70 county students were missing from its attendance rosters.
They either didn't show as expected on the district's first day Aug. 20 or they just stopped going to class at some point during the school year.
"After 10 days, when they've not shown up … the school starts working the process of finding where these students are," Director of District Services Kit Humbaugh said. "it's phone calls, it's home visits."
At its latest count from February, the school district was missing 10 elementary, eight middle and 50 high school students.
Compared to prior school years, the 68 unaccounted students is a typical number for the district to have in the spring, Humbaugh said.
"We go through five or six people to locate where a family is," Humbaugh said about district social workers questioning neighbors. If the school district, after exhausting its efforts, can't locate a missing student at the end of a school year it removes their name from its list.
"It's very difficult to let go of finding where a child is," Humbaugh said, "We want to make sure they're being educated."
Hot topic of the week: What should the county do with the Historic Hernando School now that its restoration is nearly completed? Chronicle readers chimed in on Facebook after a story ran about commissioners passing on the chance for a state grant because it required a $103,000 county cash match, which wasn't budgeted.
• Alexandra Lewis: "I think private enterprise could make something really cool out of it while preserving the history. I hope Commissioner (Holly) Davis pursues this. Knocking the building down for a parking lot is not a reasonable option. We can't get these buildings back."
• Merr Predmo: "Could be used for mental health/substance abuse outreach."
• Josh Wooten: "It would be foolish to stop the project now when so much has been invested by public and private entities. This was a WPA project and has significant historical value. The little town of Hernando needs revitalization and this could be the cornerstone."
• Tabitha Wells: "This is such a cool building. I'm afraid if we don't preserve it, that down the road we will regret it as a community."
• Nancy Doak: "The annual Southern Heritage Cattle Drive is a longstanding tradition in Hernando and it would be sad for it not to happen. There are so many potential uses for the old school house and so much time and money have been invested it would be a shame to not see it as the focal point in this little town. I can imagine a nice venue to rent with an outdoor garden/bandstand."
Quote of the week: "Freedom is definitely not a cheap gift. It's fought for hard. It's a genie that's hard to put back in the bottle once it's out, so when you win it, you want to protect it." — Tory Gee, Fero Memorial Gardens general manager and a former US Coast Guard member, speaking at the annual Memorial Day service at Fero Memorial Gardens.
Good news item of the week: On June 1, the county community centers fully reopened after being closed and/or restricted during the coronavirus pandemic.
These centers have long been places where seniors congregate for social activities, friendship and support, also lunch is served every weekday.
Face masks, signing a waiver and temperatures taken upon entry are no longer required, although those who want to continue to wear a face mask may do so.
For information, call 352-527-5975.