Some of the most popular stories from the week that was
People pumped up for reopen of gyms, fitness centers
One more step toward being back to "normal" — Monday saw the "full phase one" reopening, which means gyms and fitness centers can open to 50% capacity.
Gov. Ron DeSantis said hygiene in enclosed areas where exercising people sweat always has been a concern and remains so.
New safety guidelines are in place at the Citrus County YMCA.
People will be required to reserve a time slot for the wellness center, group exercise classes, lap swim and tennis courts and can do so by using the Y's app, website or by calling the branch at 352-500-9622.
Following CDC guidelines, the Y is requiring members entering the facility to complete a waiver and screening questionnaire and directs them to this link: https://www.ymcasuncoast.org/coronavirus-updates for a detailed list of extra precautions being taken.
Man faces cocaine charge, says he thought it was laundry soap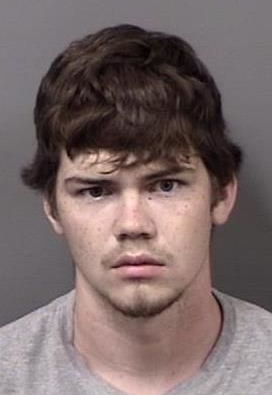 Joshua Robinson Carter, 20, was stopped by a Citrus County sheriff's deputy shortly before midnight May 16 for inoperable rear tag lights. While speaking with the driver, the deputy detected the odor of marijuana coming from the vehicle.
During a search of the vehicle, the deputy found a clear ziplock baggie containing a "large amount of white powdery substance," which field-tested positive for cocaine.
Carter said the bag belonged to him and he had placed it in the vehicle, but he denied that he knew it contained cocaine — he said he thought it was laundry soap.
He was arrested and taken to jail. His bond was set at $25,000.
Crumps Landing reopens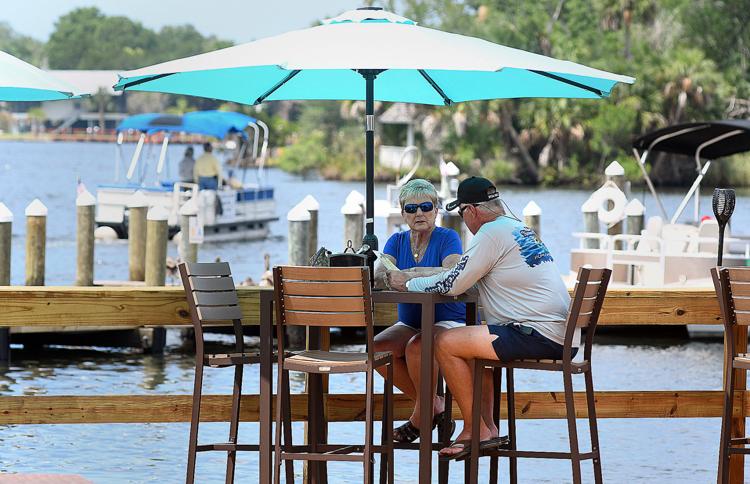 Nearly a year after fire engulfed Homosassa's most iconic tiki destination, the party on the river began again Thursday after a long road of rebuilding and then delays due to the COVID-19 shutdown.
The Crumps Landing tiki structure and restroom facilities were damaged by a fire on July 13, 2019, which was believed to have started in a mobile cooking trailer at the restaurant at 11210 W. Halls River Road on the Homosassa River. 
Crumps Landing features a large tiki bar restaurant, two bars, gift shop, playground, small beach and a variety of live entertainment.
Except for some tweaks to the venue, the place will look much as it did before, said Crumps general manager Bryan Craig. There are some menu changes and a new craft beer line for patrons.
The reopening Thursday came as Gov. Ron DeSantis allowed for 50% capacity at Florida restaurants in full phase one of COVID-19 reopening.
"I'm just so excited to bring the people back here," Craig said minutes before reopening.
Teens' joyride lands them in legal trouble
A pair of Citrus County teens on a late-night joyride Monday in a stolen vehicle, led authorities on a high-speed chase through two counties.
They now face charges after being apprehended by Marion County deputies along County Road 484, east of State Road 200, according to their arrest affidavits.
The two teens — a 17-year-old female and 15-year-old male — face charges in Marion County of grand theft of a motor vehicle and possession of marijuana, less than 20 grams. The 15-year-old was also charged with fleeing/eluding law enforcement and operating a motor vehicle without a valid license.
The two said they had stolen their parent's minivan so they could drive to Miami and buy drugs.
After being booked into the Marion County Department of Juvenile Justice, the teens were released Tuesday afternoon to the custody of a guardian.
Demolition underway near downtown Inverness, makes way for hotel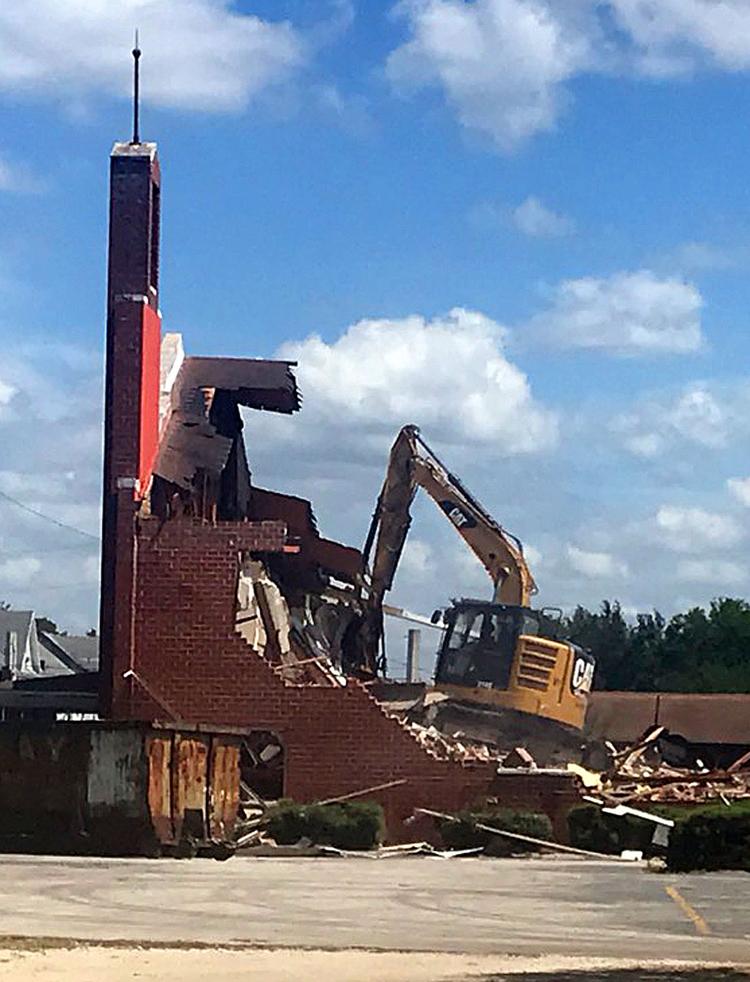 Construction of Inverness' first downtown hotel in more than a century is slated to begin in two months as heavy equipment removed the last of the former First Baptist church on Seminole Avenue.
In its place, property owner Dr. Paresh Desai, a local urologist, hotelier, and restaurateur, plans to build a three-story, 72-room hotel to serve downtown visitors, residents working at nearby Citrus Memorial Hospital, and visitors who have family members who are patients at the hospital.
The property had been leased from the Citrus County Hospital Board by Hospital Corporation of America as part of the health care company's lease of Citrus Memorial Hospital. HCA agreed to remove the future hotel site from the lease. Desai agreed to pay the hospital board nearly $600,000 for the property. In turn, the hospital board paid HCA nearly $600,000 to carve out the property from the lease agreement.
Desai said the former church was being used for storage by Citrus Memorial Hospital and had fallen into disrepair. Homeless people were also living outside in the rear of the building.
Sheriff: Driver jumps from moving vehicle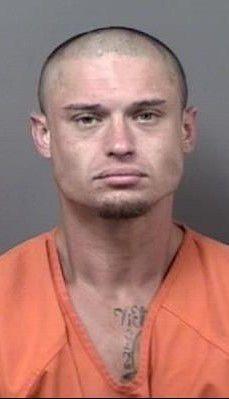 In an attempt to evade a Citrus County Sheriff's Office deputy Monday night, Jason Paul Madison, 26, allegedly jumped from a moving vehicle that then crashed into a parked street sweeper.
According to an arrest report, Madison ran into the backyard of a residence and into a wooded area. A K-9 unit and its handler were called in and found Madison lying down in the brush attempting to conceal himself. After several commands to show his hands, Madison was caught by the K-9, Calum. That's when Madison yelled, "Sorry, I don't have a license."
He was arrested and charged with one count each of driving while license suspended or revoked; possession of a controlled substance; resisting a law enforcement officer without violence; possession of drug paraphernalia. His bond was set at $6,000.
Remembering Cayla: Nearly 10 years since toddler's drowning death, her legacy lives on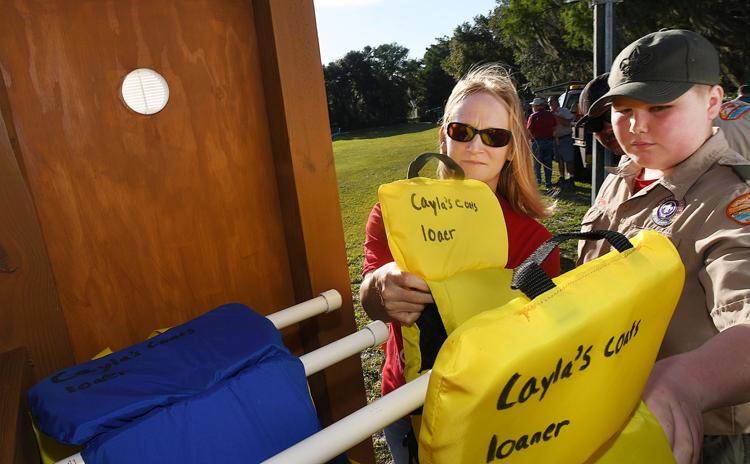 July 18, 2010, was a perfect day for boating.
Jessica and Sean Barnes were just about to head out on the waters of Old Homosassa when they realized their daughter, Cayla, was missing. They later found their almost-2-year-old in the water — she had drowned.
In the following 10 years, the Barneses have turned their tragedy into a platform to educate about and advocate for water safety.
One aspect of their mission to stop drowning deaths is life jacket loaner stations at Fort Island Gulf Beach and Hernando Beach, where people can borrow a life jacket while in the water or on a boat and then return it when they're done. A third station is planned for Hunter Springs Beach.
"You can't think it (drowning) can't happen to you, because no one is invincible and drowning doesn't discriminate," Jessica said. "That's why we're trying to educate people in our community about water safety, learning to swim — and to float. We don't want anyone to go through what we've been through."
Hot topic of the week: Although there wasn't a big uproar, a story about the progress of the Crystal River Town Square drew some contracting opinions. In the story, Citrus County Chamber of Commerce President and CEO Josh Wooten said a public square is the best customer draw for the city's shops north and south of the downtown area at U.S. 19/Citrus Avenue.
"That intersection has been crying for something that denotes: you have arrived somewhere special," he said. "I think Crystal River is obviously making a huge comeback … you have all that investment downtown."
On Facebook, some people agreed, but most disagreed.
Brock McKinnon: "Stopped by and took a look today. Looking great so far — can't wait to see the completed project. Just what we needed to tie the Citrus Avenue area together."
Lisa Marie Miller: "What an enormous waste of money … should have used that money to revamp the empty shop/store fronts or as incentives for new small businesses to help with first few months of expenses."
Andrew Sredaem: "Yep, could have used all that money for what the county truly wants and needs — a quality, large useful boat ramp and parking area that we would all be happy to pay for."
Kathy Flarey: "You need to get big name businesses into CR. So many empty plazas make it an eyesore … build something that will bring tourists in, which brings in the money. You worry about a small area that does absolutely nothing to bring in visitors who want to stay and spend money.
Look into big indoor water park, big name stores, restaurants, attract more boaters."
Quote of the week: "Buddy, we'll be happy to help." — Tito Rubio, Citrus County DOH director, answering Pastor Doug Alexander's request for the health department to provide COVID-19 tests for members of his congregation at New Church Without Walls and others in the community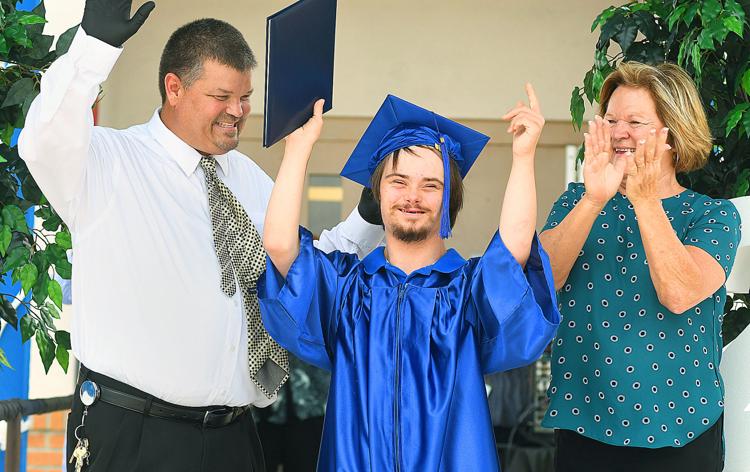 Good news item of the week: Thursday was "Dolphin Day" at CREST as 15 special students graduated with a drive-thru ceremony, and not even a pandemic could wipe the smiles off their faces. 
"This is what the students and staff have been working toward, we've been planning for and we've all been looking forward to with great anticipation," Principal Lee Mulder said over loudspeakers, welcoming graduates in vehicles, their windows lowered for occupants to hear.
"Today, we begin a series of graduations throughout Citrus County," Mulder added, "but most importantly, it's 'Dolphin Day.'"