Some of the most popular stories of the week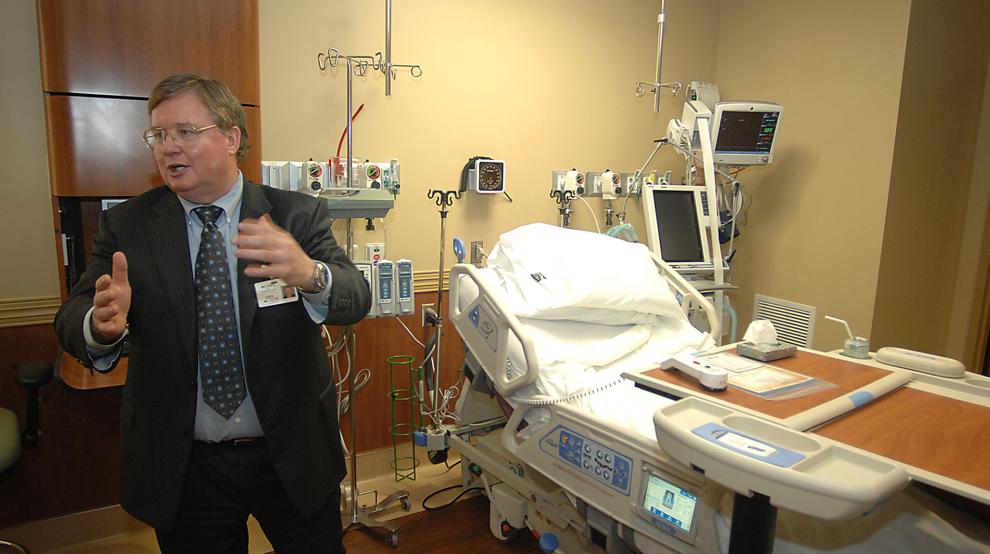 Many in Citrus County head to Oak Hill Hospital for care
Last year, about 4,500 Citrus County residents chose Oak Hill Hospital in Hernando County as the facility for their medical care, and more than 100 people from Citrus County also travel to work there.
"It's the same as real estate: location, location, location," said Mickey Smith, CEO of Oak Hill Hospital and a Crystal River resident.
Smith said many from south Citrus County come to Oak Hill rather than the two hospitals in Citrus County.
Oak Hill Hospital is also close enough to larger hospitals that can provide more specialized care if it's needed, Smith said.
"The other thing that's happened is that technology has leveled the playing field," he said, allowing small and medium sized hospitals to offer services once only performed at larger, metropolitan facilities.
"And what's really been transformative for us is the teaching (and residency) program," Smith said, offering graduating medical students eight accredited programs.
Crystal River man dies after motorcycle strikes building in downtown Inverness
A 29-year-old Crystal River man died after his motorcycle struck a building in downtown Inverness just before 9 p.m. Feb. 12.
As he traveled northwest on West Main Street, approaching the intersection with Courthouse Square, he failed to negotiate a nearby curve, causing his motorcycle to leave the roadway and strike the Joy Hayes Court Reporting building.
Emergency responders pronounced the man dead at the scene. According to FHP, he was not wearing a helmet.
Inverness man accused of shooting airsoft gun at deputies over emergency lights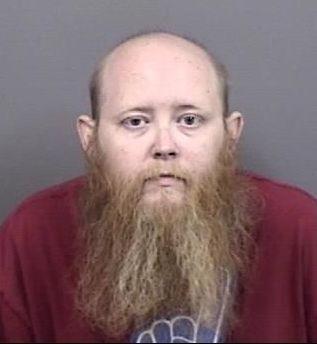 Emergency lights from Citrus County Sheriff's Office patrol cars in his Inverness neighborhood bothered Michael Joseph Patton to the point he allegedly fired an airsoft rifle at a pair of their drivers.
Patton, 32, was arrested the night of Feb. 11 for shooting a BB gun earlier at the two deputies down the street from his home.
Patton faces two, third-degree felony counts of aggravated assault with a deadly weapon. He was jailed under a $4,000 bond.
During Patton's first court appearance on Feb. 12, court records show, a judge increased his bond to $10,000 and ordered him not to have weapons, including pellet guns.
Tracking device on rented equipment nabs suspect accused of theft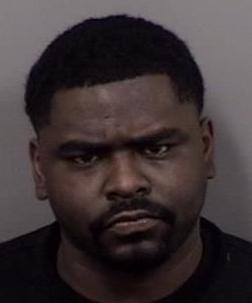 Deon Maurice Griffin, 31, of Detroit, Michigan, who came to Florida to party with relatives in Tampa for the Super Bowl, also did a little dealing in stolen property during his visit, according to a Citrus County Sheriff's Office arrest affidavit.
Sheriff's deputies arrested Griffin after law enforcement notified local deputies that Griffin rented a skid steer — a heavy piece of steel equipment used to lift wooden pallets loaded with shipped materials — from a Spring Hill Home Depot.
Instead of returning it the same day it was rented, Griffin tried to sell it on Facebook Marketplace.
However, because the stolen equipment had a tracking device, Hernando County deputies were able to locate it on a trailer in the front yard of a Homosassa house where Griffin answered the door at the same time a man showed up to buy the equipment, according to the arrest report.
Griffin was arrested and charged with dealing in stolen property with a bond of $5,000.
Inverness native, 26-year US Air Force servicewoman transfers into US Space Force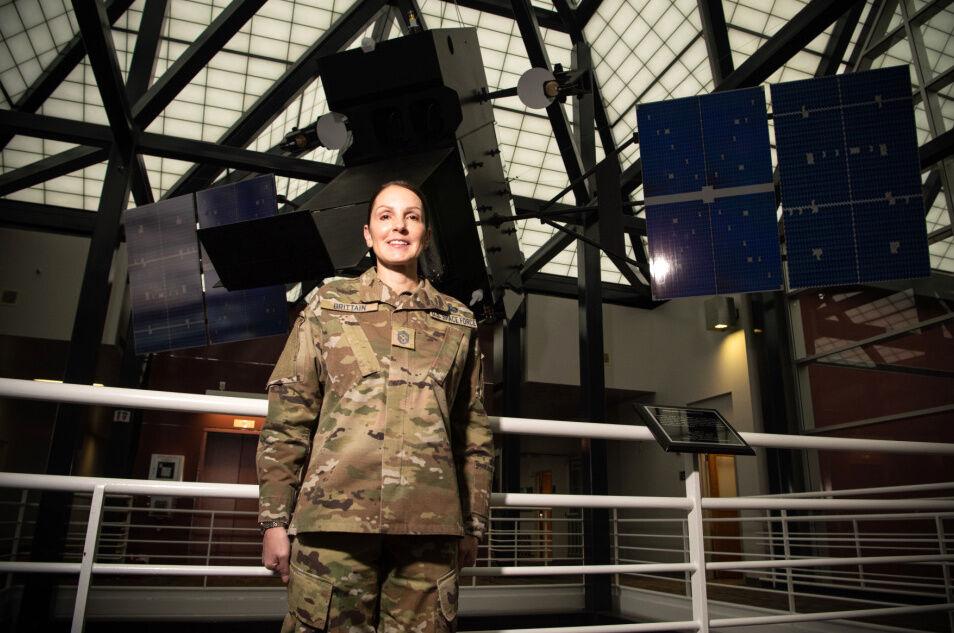 After 26 years in the U.S. Air Force, Chief Master Sgt. April Brittain is relaunching her military career as a Guardian of the U.S. Space Force, the country's galactic service branch.
For four-and-a-half years before her transfer to the Space Force, Brittain was assigned to Air Force Space Command, supporting communications there with her IT experience.
She now advises the commander of the newly-activated Space Domain Awareness Delta, which spans across the globe with personnel at 10 locations supporting missions in four countries.
"We're protecting those American interests," the Inverness native told the Chronicle, "and just being able to be part of that, I love that; it feels like you're part of a greater good."
Local women arrested in separate animal-cruelty cases; accused of neglecting dogs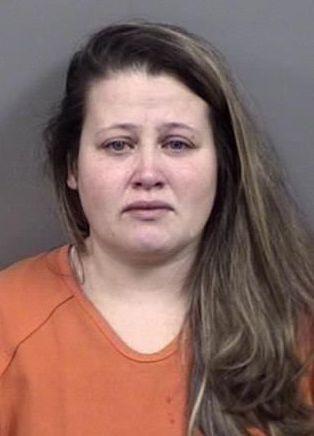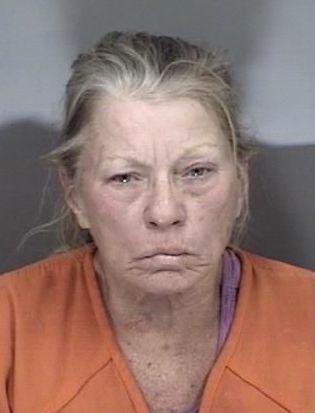 A pair of local women face separate charges of aggravated animal cruelty after their arrests a day after each other for neglecting their respective dogs.
Beverly Hills 33-year-old Mary Catherine Phillips was booked into the Citrus County jail Feb. 5, after animal control officers removed a dog from her residence. Officers documented the dog was suffering from a limp, a scabbed nose, infected wounds, abscesses in both ears and nails so long they were curling and growing backward.
Catherine Louise Collier, 59, of Homosassa, was jailed Feb. 6. Her dog, Bindi, was emaciated, sick and had a large mass growing and oozing pus on the left side of her face, according to Collier's arrest report.
A vet had to euthanize Bindi because the mass was keeping the dog from eating, and ruled the canine's death as an act of neglect.
Both women were released from custody after posting bails on their $2,000 bonds, court records show, and they are due to be arraigned on their felonies Feb. 22.
Hot topic of the week: This past week, the Chronicle opinion pages were filled with letters to the editor and Sound Off calls about COVID-19 vaccinations. Here's what some of the letter writers said:
• L.B. Kerr: "I am 85 and have COPD and AFib. I've decided this (the difficulty of getting an appointment) is a test. If we can maintain our sanity after jumping through hoops, then we might be worthy of wasting vaccines on. And/or we die of old age before they have to 'shoot' us with that needle."
• George Boettcher Jr.: After being offered an appointment in Miami by the Florida Department of Health, the 83-year-old Inverness resident said no thank you and called the VA clinic in Lecanto where he was given an appointment with a choice of day and time.
"Their drive-thru clinic was well-staffed, helpful and everything was completed within 15 minutes, along with a follow-up shot appointment one month later.
"Thank you, VA Lecanto. No thank you to Gov. DeSantis and the FDH."
• Marilyn Vasseliou: She wrote to say she's all for another letter writer's suggestion of "smooching for a COVID cure." The original letter, written by an 85-year-old veteran, said he got his vaccination at the VA clinic, but his wife was unable to get an appointment and posed the question: Would a kiss transmit immunity?
"I just want to say how this letter made me smile," Vasseliou wrote.
Quote of the week: "It was one of those stupid things, minding my own business on a golf cart in Homosassa." — Graham Dunnege, about the day a car hit his golf cart and he ended up in critical condition, interrupting his plans to elope with his fiancée, Jody Hansen-Walker, the end of October. The couple were married Jan. 29, 2021, in a private ceremony.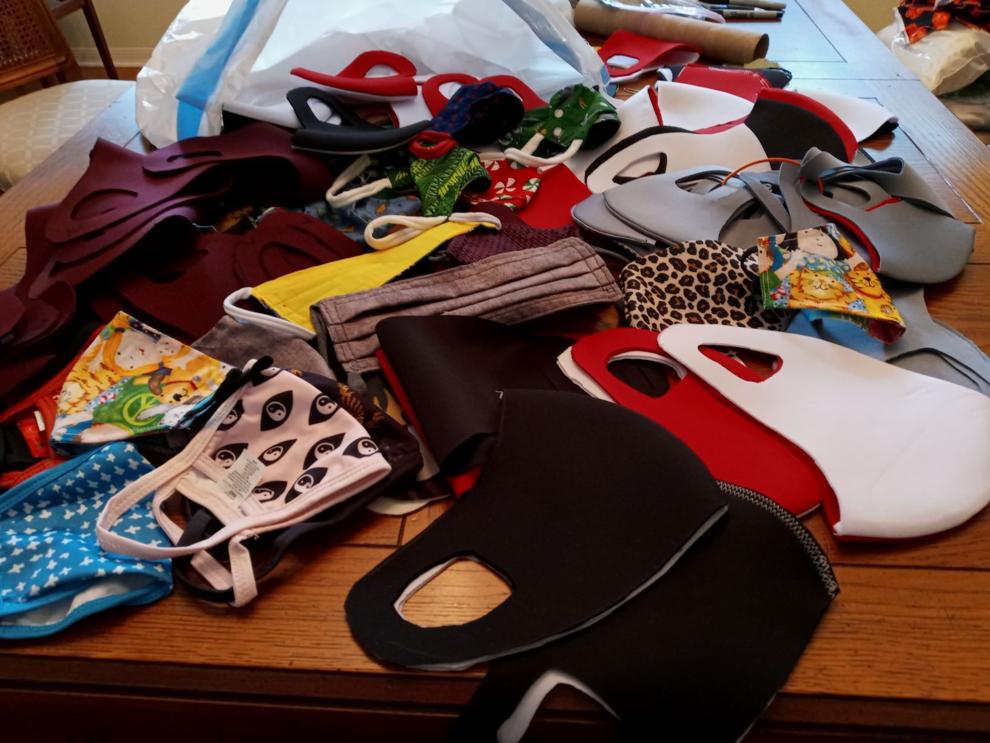 Good news item of the week: The Nature Coast Chapter of the Florida Sewing Sew-Ciety was recently designated a "Handmade Hero" by Joann's Fabric Stores.
For the past 10 years, the members of the chapter have created thousands of garments and other items for Citrus County students who are in need.
When the coronavirus pandemic hit, the chapter set to work making thousands of masks for individuals, businesses and organizations in Citrus County.
Recently, their newest project is making shower totes filled with toiletries for the residents of an abuse shelter.