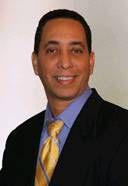 Dr. Nelson Mañé is board-certified by the American Board of Internal Medicine.
Dr. Mañé received his medical degree from the University of Science, Arts and Technology and completed his residency at Ocala Regional Medical Center through the University of Central Florida.
He is currently the associate program director of the University of South Florida School of Medicine Internal Medicine Residency Program at Citrus Memorial Hospital, where he is also a member of the Core Faculty. Dr. Mañé routinely presents Health Literacy Campaigns in the community.
Prior to completing his medical training, Dr. Mañé practiced as a chiropractic physician for over 25 years. He was board-certified in chiropractic neurology and chiropractic orthopedics.
Dr. Mañé was born and raised in New York, is bilingual in English and Spanish and is married with two adult sons.