Candidates vying for superintendent of the Citrus County School District addressed their constituents in front of cameras at the Chronicle's political forum.
Incumbent Sandra "Sam" Himmel and challenger Paul John Reinhardt took the stage Tuesday, July 7, 2020, at the Art Center of Citrus County, discussing topics such as reopening schools amid COVID-19, security, corporal punishment and American-focused education.
Here are some highlights from the taped and audience-less forum: 
Himmel, who was a school teacher and board member before her first superintendent term in 2004, touted the school district's graduation rate increasing 28% to 86% under her leadership.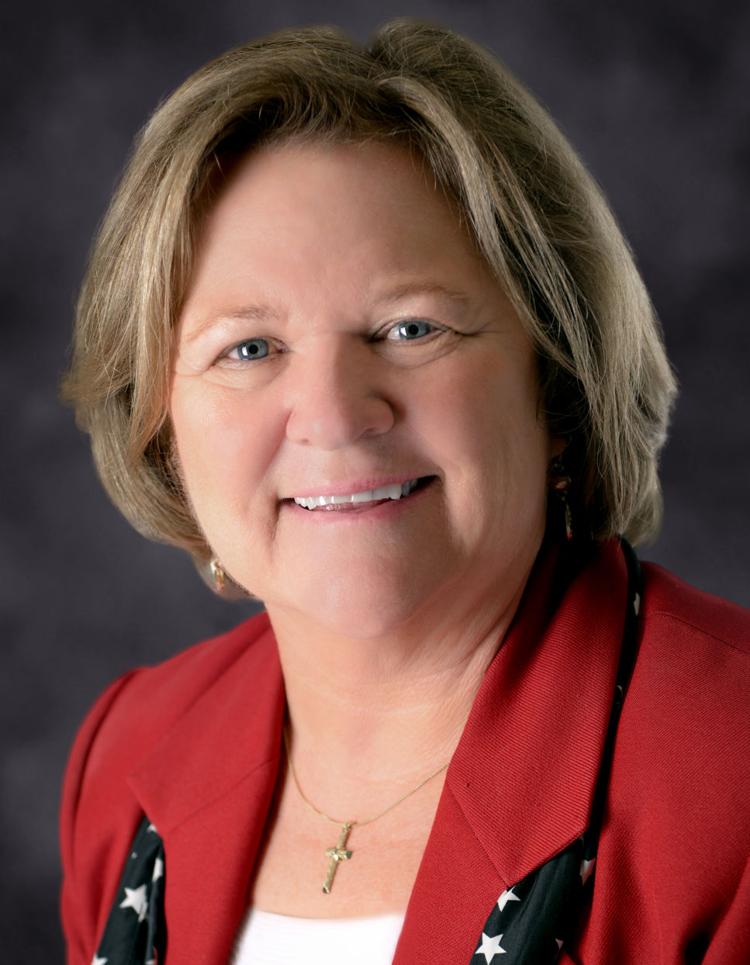 She also praised Withlacoochee Technical College and the district's International Baccalaureate Program for being top five in Florida. 
Himmel reminded viewers the district has "faced many challenges," including the 2008 recession.
"We worked with our school and union to avoid furloughs while other districts across the state had to fire their staffs," she said.
Himmel also credited her staff for creating a comprehensive plan on short notice for students to learn at a distance and be fed when the coronavirus shuttered campuses in March 2020. 
Reinhardt in his opening statement came out swinging at Himmel, claiming the incumbent is cozy with the "established elites" of state education and hushes employees who speak out against her.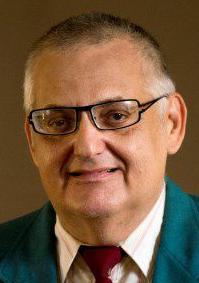 "She's a favorite of the establishment, I'm a favorite of the people," he said. "Since 2004, she's had a 'shake-them-up, shut-them-up' management style."
Reinhardt said Himmel's experience "has been pushing our kids into bad policies" in educational standards, like Common Core, which Gov. Ron DeSantis strove to remove in 2019.
Himmel fired back, saying Reinhardt is unaware of the many legal and financial constraints school districts have to overcome and operate within.
"Probably 90% of what he says — probably 100% of what he says — we are bound by laws and budgets and things we already do that he's not aware of," she said.
Reinhardt also criticized the timing of Himmel's award as Florida's top school superintendent for 2020, which she won in December 2019 after Reinhardt prequalified for the race in January 2019.
"Whenever she gets an opponent, the establishment gives her an award," he said.
Reinhardt accused Himmel and the district of inflating grades by rewarding "students that don't do a thing" and spoon-feeding them standardized education.
"Kids sit in front of a computer until they pass exams," he said. "All this and more to make her look good with graduation rates."
School safety has been increased, Himmel said, with the district's expansion of school resource officers and additional hiring of eight armed school guardians.
"Being superintendent of schools is not only about the academics, it's about meeting the needs of all kids," Himmel said, "and we need to be the safe haven for them."
Reinhardt said the guardians "are soft targets" in schools, lack in experience and should be screened by law enforcement beforehand. 
According to the Florida Department of Education, sheriff's offices have been mandated by law to put guardians through background checks and train them for 144 hours before they're hired by a school district to patrol campuses.
Reinhardt is for using corporal punishment to discipline students, "but not as a first step," adding he'd hire a districtwide "dean of discipline" to work with parents to make sure children won't be too troubled by paddling.
Himmel said she doesn't want to put her staff in a position to paddle students, adding there are programs, deans and social workers in place to discipline and help students without traumatizing them.
When students return to school Aug. 10 the midst of COVID-19, Himmel said, they'll be assessed first thing to gauge learning gaps caused by the virus' closure of schools in March.
Himmel said more health safeguards and plans are being put into place to accommodate students who want learn at a brick-and-mortar school or online at Citrus Virtual School.
Reinhardt said he'd like students to have access to both online and physical classrooms, like he did while teaching at the College of Central Florida.
Himmel said her staff is crafting a hybrid teaching model.
When asked about the largest budget and staff he's overseen, Reinhardt said he was executive director of the National Academy of Homeopathic Medicine and its 4,000 members, and also managed "a very large budget" for the Acupuncture and Oriental Medicine National Coalition.
The Citrus County School District operates with a budget of roughly $200 million and employees over 2,000 people, making it the largest employer in the county.
In closing, Reinhardt said he wants to instill "American-focused education," encourage dual-enrollment, get students involved with their governments and keep them from disrespecting the nation's history.
"We have to restore patriotism in the schools," he said.
Himmel said her students' scores on Florida's standard social studies tests — to include U.S. history and civics — outperformed state averages.
She also said the number of students earning college credit jumped 46% during her tenure as superintendent.
"With my proven leadership in this district," she said, "We will continue to move forward and we'll continue to soar to new heights."