The Citrus County Chronicle Editorial Board on Monday, June 15, 2020, interviewed candidates for Superintendent of Schools. Here is a rundown on some of their responses and positions:
• Time for a change: Reinhardt said he's spoken with parents, school district employees and others who say a change at the top is necessary, citing issues such as questionable management approaches and lack of resources for parents.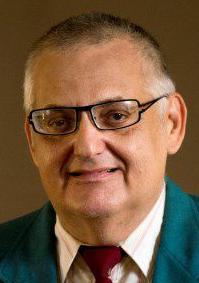 "I've heard a lot of complaints," he said. "There seems to be a shake 'em up, shut 'em up management style in the schools. There is constant hiring and firing. I've heard complaints of nepotism and favoritism."
• Arming teachers: Reinhardt is for it, saying armed teachers would prevent violence in schools.
"If arming teachers is approved … in this county, it's a deterrent just having that knowledge," he said.
• Discipline: Reinhardt would hire a districtwide dean of discipline to mete out corporal punishment.
"I'm going to make sure this is no sadist," he said. "This person will have one paddle. I had in high school a dean of discipline. When people saw him, they ran the other way."
• Dual enrollment: Reinhardt said the school district should encourage students taking college classes while still in high school. He also said the county should consider a flex schedule, which would allow students to take classes later in the day to fit in work or dual enrollment.
"It'll fit in a lot of ways in this county," he said.
• School starting during the COVID-19 pandemic: Reinhardt, a medical doctor with expertise is infectious disease and epidemiology, said social distancing guidelines in classrooms and on school buses will be difficult to enforce.
"It's very hard to make these requirements stick, because children will be children. I'm very qualified to be a liaison to our public health officials in the county."