A Citrus County sheriff's candidate said he "just totally forgot" three credit card debts that resulted in a pair of lawsuits filed against him in 2019, and was reminded only in May when a third company filed a similar lawsuit.
Patrick Crippen, in the Aug. 18 Republican primary with three other candidates, said he was moving between Texas, Brevard County and Citrus County over a period of two years dealing with the aftermath of his mother's death and hadn't realized he walked away from $11,000 in credit card debt.
All three lawsuits have been settled, he said, while providing the Chronicle copies of settlement documents.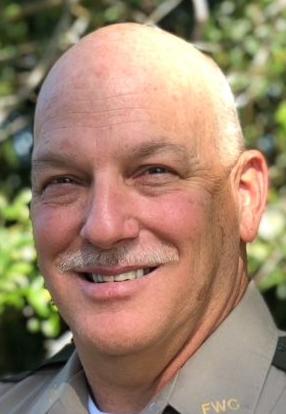 "This stems from my mom being sick," he said Tuesday. "We were all trying to help her as much as we could. I got a little sideways but it's all corrected now."
Crippen said he learned of the Brevard County cases after receiving a subpoena in May for a lawsuit filed against him in Citrus County court.
He said he then ran a credit check on himself because "I wanted to make sure I had no issues."
That's when he discovered two lawsuits, both filed a month apart in fall 2019, for unpaid credit bills. Process servers were unable to locate Crippen to serve him notice of the lawsuits because by then he had vacated both his Justin, Texas, home where the bills had been sent, and a Palm Bay home that was his last known address, court records show
One lawsuit was for an unpaid $3,548 credit card bill and the other was a $1,737 debt to Rooms to Go.
Crippen said he wasn't trying to avoid paying his debts.
"It just slipped my mind and when they went to notify me, I wasn't there," he said. "I just totally forgot and that's the truth. I forgot them. It's hectic. I made it right."
Records from all three cases show Crippen stopped making payments in December 2017. His mother died in March of that year.
Brevard County court records show Crippen agreeing on May 29 to pay Portfolio Recovery Associates Inc $109 a month toward the $3,548 owed since December 2017 until it's paid in full.
The second Brevard case, from Credit Corp. Solutions Inc., is a $1,737 Rooms to Go bill, records show. While the court file shows the case still open with no activity since September 2019, Crippen provided the Chronicle with a copy of a settlement agreement that calls him paying $50 a month for six months, then $100 a month until the debt is paid.
In May, First National Bank of Omaha sued Crippen in Citrus County court for $5,740 it said Crippen owed on a Mastercard account issued through Jeep. While records show that case is still open, Crippen offered a one-time $3,500 payment to settle the claim and it was accepted June 1, according to documents Crippen provided the Chronicle.
Crippen said he does not have financial issues.
"I'm fine with handling my money," he said. "I have gone through nothing more than anybody else has gone through."