It was in the wake of tragedy that April Royal threw her support behind Mike Prendergast in the 2016 race for sheriff.
Her husband, Phil, had been the leading fundraiser and was the odds-on favorite to win the sheriff's race when he died suddenly of cardiac arrest July 18, 2016, while participating in the Key Center's annual Run for the Money.
With official qualifying already concluded and the ballot set, Mrs. Royal and then-Sheriff Jeff Dawsy publicly supported Prendergast, who would go on to win the November election.
Now, with Prendergast seeking re-election, she has gone another direction.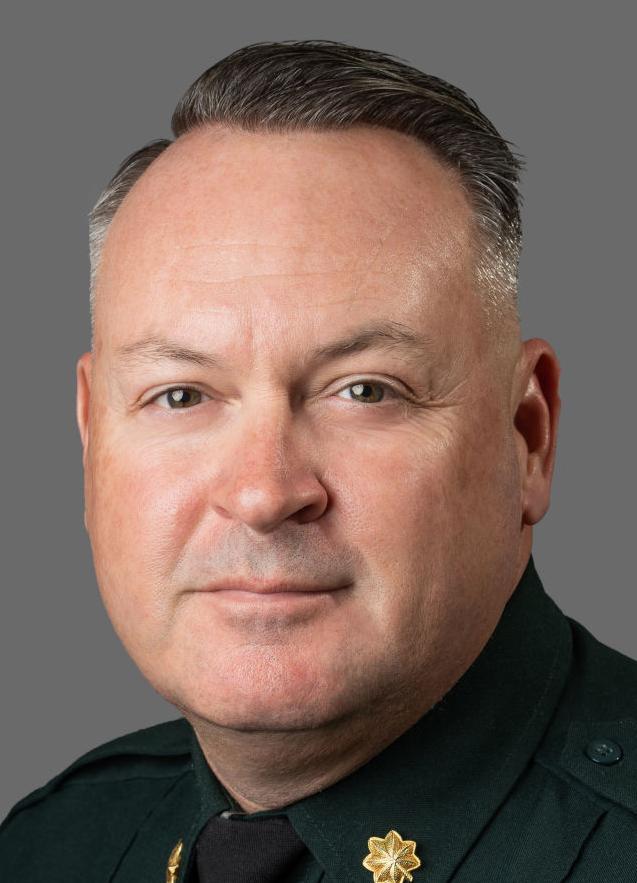 Former Pasco County Sheriff's Major Mel Eakley is Royal's choice, and she's sending letters on Eakley's campaign letterhead to those who supported her late husband in 2016.
"Once people get to know Mel, he's awesome. He's real. He's genuine," Royal said in an interview. "He doesn't try to be somebody he's not."
The endorsement is her personal opinion and not affiliated with the Royal Legacy, she said.
Phil Royal and Eakley knew each other professionally. Their paths crossed in training courses, and when Royal went to work for TASER International Inc., one of its clients was the Pasco County Sheriff's Office, where Eakley was contract administrator.
Royal said the families stayed in touch after Phil's death. When Eakley said he was considering a run for Citrus County sheriff, Royal said she encouraged him.
"Once I saw the direction of certain things I felt weren't correct, I told Mel I'm 100% in," she said.
Royal is critical of Prendergast in her letter in a general way.
"... It is so heartbreaking and devastating to watch our current sheriff not honor the personal commitment he made to us during his campaign and after Phil's passing," she wrote. "We have seen years of relationships and programs being destroyed throughout our community and within the ranks of our sheriff's office."
Asked in an interview to offer a specific example of Prendergast not honoring a commitment, Royal pointed to the county's commission's decision in May 2017 to return fire rescue, just five months after Prendergast took office. During that county commission meeting, Prendergast had remarks prepared to acknowledge the county's decision to return fire after five years with the sheriff's office.
"That's where my distrust with him started," she said. "It was devastating for all of us to see he would so willingly give back fire."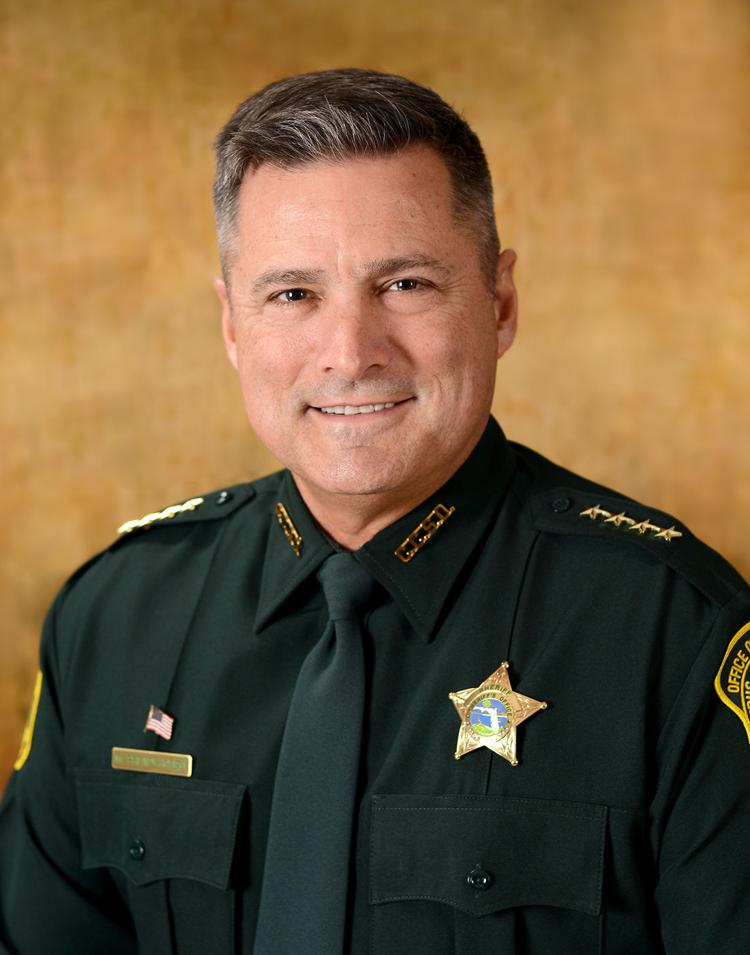 Prendergast did not respond to messages from the Chronicle for comment.
Eakley said he appreciated April Royal's support.
"She knew Phil and I had a similar vision," he said.
With official ballot qualifying about a year away, Prendergast has $70,500 in campaign contributions to Eakley's $30,056. The other two Republicans in the race, Patrick Crippen and Mike Klyap Jr., have $30,667 combined.
Reports show that 45% of Eakley's 111 donors have a Citrus County mailing address; it's possible more are from Citrus, but their addresses are exempt from disclosure.
All but 18 of Prendergast's 151 contributors have a Citrus County address. That's in contrast to Prendergast's 2016 campaign, when just 12% of his contributors prior to Royal's death were from within the county; after Royal's death, the balance swapped to nearly the same percentage of contributors from outside the county.
Eakley said April Royal's letter went to contributors to her husband's 2016 campaign. Reports show Phil Royal had collected $128,236 at the time of his death from 1,667 individual contributions.
"People that were close to Phil should hear from her," he said. "Some of those folks had already given to Mike this campaign cycle. It was about her sharing her thoughts about who should move Citrus County forward in the future."