Gov. Ron DeSantis announced Wednesday that Florida will join a multi-state program to crosscheck voter registrations to provide more accurate voter registration rolls.
Citrus County Supervisor of Elections Susan Gill was on hand in Orlando for the announcement that Florida would join the Electronic Registration Information Center, or ERIC.
"This is a big deal," Gill said. "The supervisors have been trying to get Florida to join this for a while. We were really unanimous about it."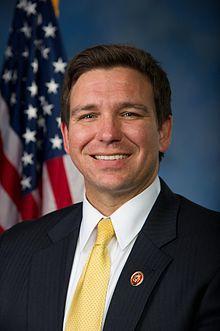 The program is entirely funded and operated by the secretary of state's office, Gill said.
She said the state will send postcards to eligible voters who are not registered to vote, informing them the process to register.
Counties like Citrus will send its voter registration information to the state, which with the ERIC program can crosscheck it with other states to ensure voters aren't registered in more than one locale. It will also note voters who may have died somewhere else but not recorded in their home counties.
Sixteen states and the District of Columbia are part of the ERIC program.
"Florida is a great state to do this," Gill said. "We have so many people coming in and out of this state. This is a good way to keep our rolls accurate, or more accurate than they are."