It's Terry Thompson's first time running for a political position, and he's ready to bring "a new alternative" to Crystal River City Council if elected.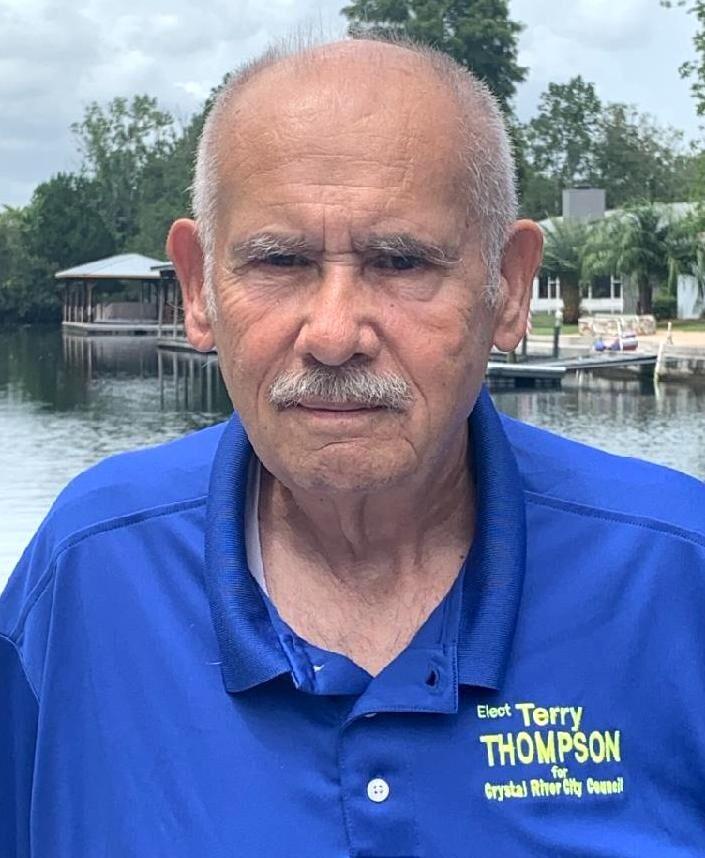 "It's a unique experience for me and I think I can help," he told the Chronicle Editorial Board Tuesday, Oct. 6, 2020.
Thompson, a city resident of five years after moving from Ocala, is challenging veteran incumbent Robert Holmes for Seat 5 on council.
City locals vote Election Day, Nov. 3.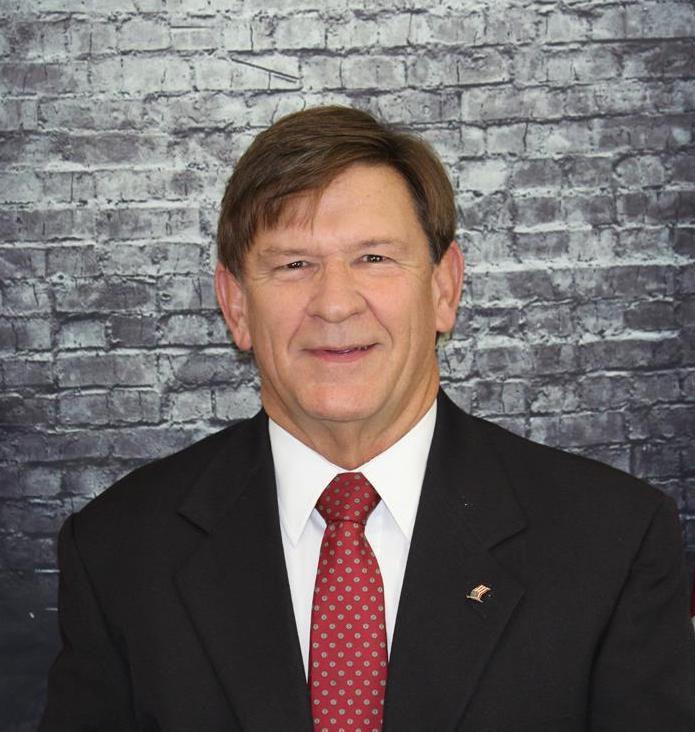 Thompson said his schooling in accounting, career experience in Realty and 30 years on Marion County planning and zoning boards make up the background a city council member needs to help Crystal River grow.
His campaign platform? Get the city ready to handle a population boom courtesy of the encroaching Suncoast Parkway toward State Road 44.

"It will tremendously change the city," Thompson said, "and if we're not ready to hold our city the way we want it, we're going to lose it."
Thompson said Crystal River officials aren't moving fast enough to prep the city for an influx of tourism, incoming homeowners and potential developers spurred by the roadway.
"I think we need to get these projects done as quickly as possible," he said of the city's unfinished Riverwalk boardwalk, its planned splash pad park and incorporation of its Crosstown Trail with county pathways.
To fund major improvement and utility projects, Thompson wants to strengthen the city's relationship with its state senator and incoming Florida Senate president Wilton Simpson, R-Trilby.
"Now is the time to have someone like myself work with those people on a day-to-day basis," Thompson said.
Thompson doesn't want city council to ignore its communities outside of downtown, like neighborhoods east of U.S. 19, around Copeland Park and in Woodland Estates.
These areas don't need a costly or grand project to improve their surroundings, Thompson said, but more attention is needed for their streetscapes and sidewalks.
"Those are projects that could be done," he said. "We have those people paying the equal number of taxes, too. I'd be interested in hearing complaints."
Thompson said he wants to ease the lack of city parking by possibly expanding the city's trolley to more stops.
"So people don't have to take car downtown," he said, adding he'll be in touch with area mom-and-pop shops to get feedback.
Thompson said council should pursue other location options for its future city hall, possibly in one of the larger buildings within the Crystal River Mall.
"A study needs to be done again," he said.
To keep heavy trucks and semitrailers from chugging through the quaint city center via U.S. 19, Thompson said he's in favor of advertising Turkey Oak Drive as more of a bypass.
Thompson said the city is doing what's necessary to force a handful of blighted commercial lots to fall in line with codes by having its attorney threaten foreclosure for prior liens and fines.
He said the city should also look at providing a better incentive or punishment programs for residents having trouble caring for their homesteads. 
"There is nothing out there right now that can be brought against individual homeowners if their house is rundown," Thompson said.
Thompson said his time as a Realtor has made him a specialist at compromising and finding fair solutions for city stakeholders.
"I believe I'll be a good addition to city council," he said. "I'll work with people; I'm a good listener."