If elected to Crystal River City Council, Scott Davis will keep up the progressive endeavors city employees have moved ahead with in recent years.
"All this work has been done by a proactive city manager," he told the Chronicle editorial about Ken Frink and staff finalizing the Riverwalk, curbing area water bottling efforts and better managing and capitalizing on commercial paddlecraft operations.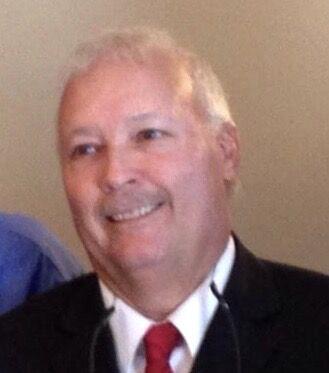 Davis said he's wanted to serve on council for a while, and the timing is right to run.
"This is not something to keep me busy during retirement," the 50-year city resident said. "I really want to give back to my hometown."
Davis is challenging two-term incumbent Ken Brown for Seat 1 on council. City locals vote on Election Day, Nov. 3.
Having an active council is good, Davis said, but it shouldn't still be dealing with the same issues of the past decade when it should be prepping for the effects of the incoming Suncoast Parkway.
"I don't like covering the same ground twice; we'll get them solved," he said. "I'm all for going forward; we have too many things coming…and I'd like to see Crystal River put its best foot forward."
A top issue for Davis is Crystal River getting a better handle over the negative impacts of its tourism industry causing more boat and vehicle congestion on local waterways and roads.
Davis said the city's decision to move all commercial paddlecraft launchings from Hunter Springs Park to Kings Bay Park was a good start.

He suggested the city create specific boating lanes on residential canals and coves for motorized and paddle vessels to travel on and help traffic flow.
To relieve issues on roadways, especially after the parkway arrives, Davis would like the city to designate a bypass around its downtown, like North Turkey Oak Drive.
Davis said law enforcement also has to be more visible and active in crowded areas.
"It's a tight rope to walk because you don't want us to look like we're terrible to all tourists," he said. "I don't want anybody to not enjoy resources, but they have to abide by rules."
Fixing up blighted properties within the city is another priority for the Davis campaign, particularly the Crystal Square shopping plaza off of U.S. 19.
"It's been a sore spot for years, and nothing has happened," Davis said. "I want to see all of Crystal River cleaned up."
Davis has proposed the city issue a "permit holiday" to waive permitting fees for developers and encourage new construction or building improvements. 
"It doesn't cure the whole problem," he said, "but maybe it will give people an incentive to do more."
Crystal River officials also need to pay mind to neighborhoods beyond the city center, like communities east of U.S. 19 and around Copeland Park, where code violations are abundant, Davis said. 
"Most of the money and focus goes to downtown, which is great," he said, "It's just rundown, it needs maintenance and needs people to be reminded they need to keep their things clean."
Davis said it wouldn't cost the city as much as building a town square to bring solutions forward.
"We're not looking at a $1 million project there," he said, "just good maintenance."