In a year of multi-candidate races, none is more wide open than county commission District 3, where voters will choose from six contestants and no incumbent. All are Republican, which means the Aug. 18 primary is open to all voters and whoever ends up with the most votes wins. Candidates met with the Chronicle Editorial Board and here are the highlights.
THOMAS CORKERY
• Why run? "I paid $4,000 to sit here," Corkery said, referring to the fee to get his name on the ballot. "My problem is with the county. It's the same old system with different people. It goes on and on."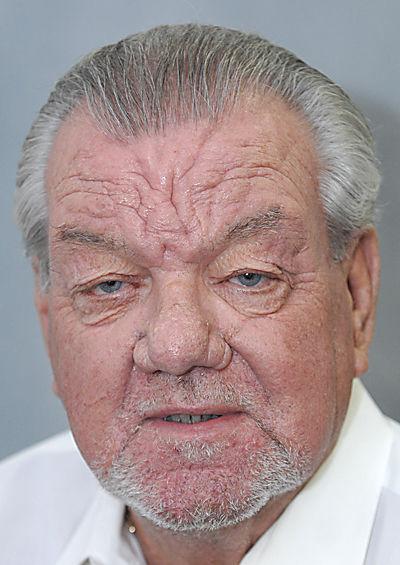 For example, Corkery is critical of the board's view of whether the intersection of State Road 200/County Road 491 should have a traffic signal. The state says it plans to install one sometime in the next 18 months.
"That thing has been festering for over 20 years," he said. "Finally something is being done, but 20 years? I'm sure the people in power knew this was a state issue. They never said a word."
• Pandemic response: Corkery said he doesn't know whether the decision to extend the local state of emergency is a good one or not, but he would like to see more activity in the community.
"I was stuck in traffic, which I was glad to see," he said. "This pandemic has done an awful number on us. People are at a standstill. People have to get out of the house."
• Economic development: "I think they're doing a helluva job," Corkery said of the board. "We've got to keep people working. They could do a better job. How much can you do? There's only 24 hours to a day. What they're doing right now is fine."
• Suncoast Parkway: Corkery said the county is ready for it.
"Some people are upset that it's coming," he said. "The population demands we do this. More population, more money for the county. I can see property values rising with the road. That's progress."
• Inverness annexation dispute: Corkery said the county should step aside and drop the court case.
"I don't know why we get tied up with these minute things," he said. "The people of Inverness, they know what they want."
• Lower taxes: "The thing that sticks in my head is the taxes. We shouldn't be spending taxpayers' money on frivolous projects. I would like the county to just leave me alone and lower my taxes."
Editor's note: Thomas Corkery did not return the Chronicle questionnaire for biographical information.
RUTHIE DAVIS SCHLABACH
• Two-year difference: Since Schlabach lost the District 2 Republican primary to incumbent Ron Kitchen Jr. in 2018, she has developed connections with politically powerful people, such as Sen. Wilton Simpson, R-Trilby, the incoming Senate president whose campaigning committee Jobs for Florida donated $1,000 to Schlabach's campaign.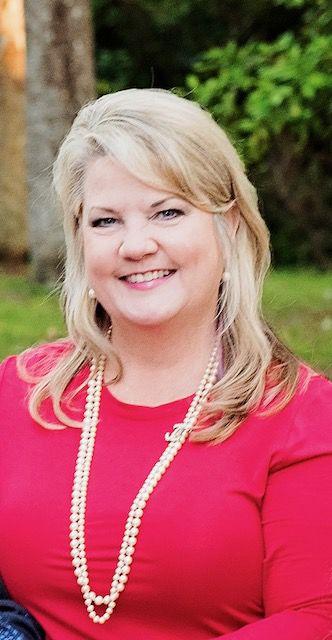 She also chaired the Women for DeSantis committee for Citrus and Marion counties.
"It wasn't by accident I was given those opportunities," she said. "I'm going to do as much as I can to use those connections to help us."
• Economic development. Schlabach, who co-owns a business with her husband, said the county is missing economic opportunities.
"We have to get careers here," she said. "Why is everybody around us progressive and we seem to be going backwards? I don't know what's holding us back."
• Pandemic response: Schlabach said it's the governor who decides the government's role in COVID-19, but Citrus County should provide information to a confused public.
"We had a lot of citizens who were truly frightened," she said. "That communication could have been handled better. If I was the commissioner in this, people would have gotten sick hearing from me."
• Communities asking for board support: "Every citizen has a right to be heard. Nobody wants to feel they aren't as important as someone else."
In response to a question about Beverly Hills and efforts there to reopen the county pool, Schlabach said the community should not be ignored.
"We need to invest in a community and bring it up," she said. "As a citizen, I don't feel they get as much attention. I want them to feel like they have somebody who cares."
• Suncoast Parkway: "Are we prepared? I don't think we're completely prepared for what's coming here. Do we have the housing available? The rental market is very low. Do we want to plan it out? If we plan it right, we can have control over it."
MARK HAMMER
• How it started: It was 2002 and the county wanted to four-lane Croft Avenue near Inverness and Hernando. While the county bought some right of way for drainage, it did not buy the corner lot at State Road 44, effectively killing any chances of widening.
Hammer, a Florida native who has lived in Citrus County nearly all his life, said he recalled thinking: "How do these things happen? How does government function that they're blind to one area?"
• Natural resources: Hammer is vice president of the watchdog group TOO FAR, which has its roots in the county's lakes system.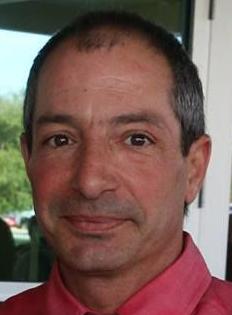 "Protecting the environment is important considering the county is bordered by water on three sides. I'd like to see more attention to our lakes and rivers."
• Business friendly?: Hammer, president of the Citrus County Builders Alliance, said permitting for development projects is too cumbersome.
"Our county has a stigma for not being business friendly," he said. "It's not a big secret our county is not friendly within the permitting system. It gets very convoluted."
Hammer suggests a more streamlined approach to help landowners know what the county requires. 
• Suncoast Parkway, are we ready?: "On some levels, yes. On some levels, no. There's still a lot of conversation to take place. We need to have some sort of across-the-board unity. The land designation itself is convoluted."
• New York Times: While Hammer said commissioners should have kept their personal political bias out of the discussion whether to offer the New York Times digitally to library patrons, he also said the agenda item was flawed as well.
Hammer, as chairman of the Historical Resources Advisory Committee, said he met with each commissioner individually prior to formally presenting the historic preservation ordinance.
"There was no presentation about that contract," he said, referring to the Times issue. "I wouldn't agree to a contract without a presentation."
• Empowering communities: Hammer said it's up to civic organizations to make sure they're communicating needs and concerns with county government.
"These organizations are representatives of citizens," he said. "There's disconnect between the associations and the government. If these groups were more unified ... and they had commissioners that listened, that would help some."
ANGEL STARR LEWIS
• Disconnect: Lewis believes there's a separation between county government and the public and that the county should do a better job reinforcing that relationship.
"We're missing big pieces of the pie," she said. "We could do a better job getting community involvement."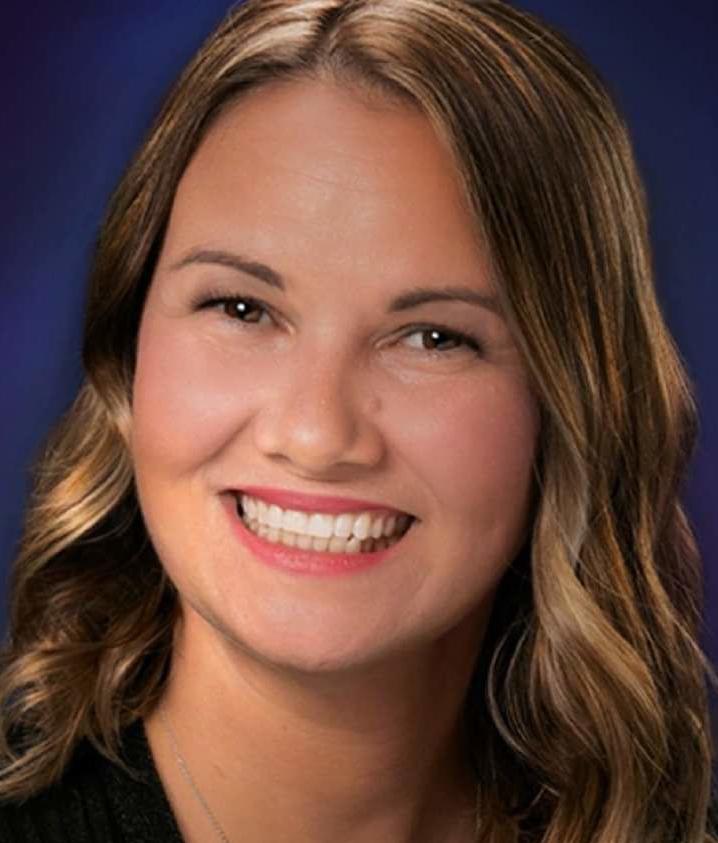 She suggests the county commission have its own website separate from the overall county webpage. That site could help break down agenda items to inform the public on what's being discussed.
"There's a lot of questions out there. If we had a spot where everybody knows they can come for information, that would be wonderful," she said. "I want to be the voice of the community. Don't we have avenues for information sharing?"
• Economy: Lewis said the county should work to attract light industry, but she said the solution needs to include making the county an attractive location for business owners.
"There's a lot of urban blight around, a lot of empty buildings," she said. "We've got to come up with a solution for that."
Lewis suggested the county consider a higher tax rate for blighted property, or a tax incentive for those same property owners to keep plazas occupied a majority of the time.
Suncoast Parkway, are we ready?: "Heck no!"
Lewis said the county is going to have a traffic congestion problem when the parkway to State Road 44 is completed. "The bottleneck was an issue, it's going to be an even larger issue," she said.
"I don't even think they have the answers for it."
• Pandemic response: The county can encourage businesses to open while keeping the state of emergency intact at the same time, she said.
"We had to bring businesses back open," Lewis, a restaurant owner, said. "If we had to stay closed much longer, a lot of us wouldn't have come back, including myself."
The uncertainty of the virus's path forces the county to keep the state of emergency.
"It's better to have our heinies covered than not to do that," she said. "We're just trying to make the best decisions. The future is unknown."
LUIS MARIN
• Background: Marin was born in Cuba, and retired in 2017 after 34 years with the Miami-Dade Police department. He bought property in Citrus County in the 1990s with the intent of moving upon retirement.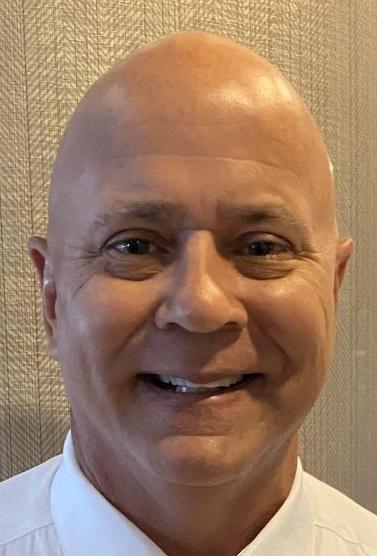 He said his "fundamental reason" for seeking the commission seat is to "bridge the gap between the business community and the county commission."
• Bye-bye impact fees: To boost the construction market, Marin suggests reducing or eliminating impact fees. Or, he said, the county could attach a bond on a new construction that allows the fee to paid over a period of time and, if the business shuts down or moves, the bond would cover the remaining unpaid fee.
"You don't have to hit me with impact fees up front," he said.
Marin said if elected he will meet with the county administrator and economic development director to learn the tools they need for Citrus to become successful.
Asked his opinion on the county's new economic incentive ordinance passed late last year, Marin said: "I'm not aware of that program."
• Suncoast Parkway, are we ready?: Not from an economic standpoint, he said. Marin said the county needs to establish a job-friendly approach to capitalize on the parkway's economic potential.
"You can negatively influence businesses coming in here with that unfriendly attitude," he said.
• Inverness annexation: Marin said the county should drop its objection to the city's annexation of property at a developer's request.
"The county loses absolutely nothing," he said. "It's just wasting money. You're allowing your ego to stand in the way of progress, and wasting legal fees defending your own ego."
• Pandemic response. Marin said the board was wrong to continue the local state of emergency since it is tied to receiving federal reimbursement for coronavirus-related costs. Marin said he would support ending the declaration even if that meant the Citrus County Health Department could no longer offer free COVID-19 testing to anyone who wants one, as health director Ernesto "Tito" Rubio told commissioners. "Based on what I heard from Tito, the only basis he had for not lifting the state of emergency was his own budget," Marin said. "I don't think that's correct. That's taking federal funds just to take them."
EDWIN ROBERTS
• Carolina on his mind: Roberts served a term on the town council of Chadbourn, North Carolina, a city of about 2,000 people. He said he ran for town council and won because of his opposition to high taxes and fees, and he carries the same positions into the county commission race.
"I got in and stopped all those taxes and fees," he said, referring to his 2011 election in North Carolina.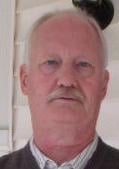 Roberts moved to Citrus Springs and became a regular attendee at Citrus County commission meetings.
"I'm not happy with the county," he said. "Our taxes have been raised, fees keep going up."
For example, Roberts isn't happy with a recommendation to raise the Citrus Springs MSBU — an annual fee on property to pay for community improvements — from $25 to $35 for an improved lot and $20 to $30 for a vacant lot. Commissioners have a public hearing on the issue Tuesday, June 23, at the courthouse.
"That's taking more money out of your pocket," he said. "It's one thing after another after another."
• Pandemic response: Roberts said the county commission has no role in the COVID-19 response.
"I don't think it's the commissioners who decide if people go back to work. That's up to the governor to do that," he said. "Everyone should be able to do what they want to do. Social distancing and respect people who wear the masks."
• Suncoast Parkway, are we ready?: Yes. "They're prepared, or on their way," he said, referring to commissioners.
• Economic development: Roberts would like to see commercial development expand into the Central Ridge area.
"We could use a Home Depot or Lowe's," he said. "We have people in Citrus Springs who have to travel to go there."
• Board dynamic: "I really don't think they work well as a team," he said. "I would have to talk to them as a group. You have to sit and you have to talk."