Citrus County's rising seniors and recent graduates were invited to participate in Summer RISE, a program designed to provide the county's youths with Resources, Information, Support and Entry into post-secondary learning.
Approximately 75 students from the class of 2022 attended the two-day course for rising seniors on July 21 and 22 at the College of Central Florida (CF).
"It exceeded our expectations in student responses," said Patrick Simon, Citrus County Coalition for College and Careers (CCCCC) president.
Simon said he believes students were especially motivated by the $500 scholarship offered to class of 2022 attendees.
"I think the other part that has been a positive for us," Simon said, "is the response of our teachers and volunteers that are willing to help the students with the steps and processes to lead them somewhere after high school."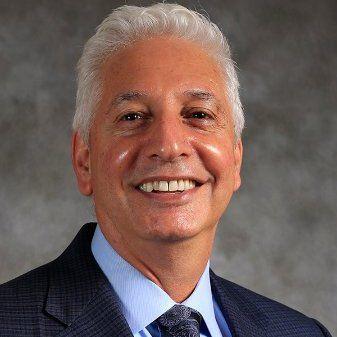 The rising seniors were split into three groups to participate in three to four, one-hour-long sessions over two days.
The first day focused on post high school plans, a presentation and tour of CF and FASFA assistance. The second day included creating a résumé, writing a college essay, how to maximize your guidance office and mock interviews.
On the second day of the program, CCCCC director Darrick Buettner helped students get a jump start on their college admissions essay with a standard narrative prompt.
The one-hour session is designed to help students write a solid first draft. "To have a great polished essay, you're going to have to revise these multiple times," Buettner said to the group.  
Educators, civic and business leaders also volunteered their time to assist students with mock interviews.
"In every part of their life, there's going to be the requirement to sit in front of someone and talk about who you are," Simon said. "They are critical no matter what you choose to do.
The goal of Summer RISE and the CCCCC, Simon said, is to assist students with whatever they need for the post-secondary path they plan to take, whether it be college, vocational school, military or the workforce.
When asked about what he hopes to take away from RISE, Lecanto High School rising senior Joshua Brunk said, "I'm hoping to have a better idea of where I'm going and what I can do to set up my future."
Citrus High School rising senior, Taylor Koon, said she heard about the RISE program from her guidance counselors at a school assembly. "I'm hoping that by the end of Summer RISE, I can have everything organized," she said.
Emily Little, a rising senior at Crystal River High School, said she hopes the program will help prepare her for the college application process and make it less overwhelming during her senior year.
Summer RISE also offered a one-day program from 2020 and 2021 graduates on July 21, which focused on assistance with college and the workforce.
This program is thanks to the partnership between the Citrus County YMCA, CF, the Citrus County Education Foundation, Citrus County School District, Citrus County Chronicle and the CCCCC.