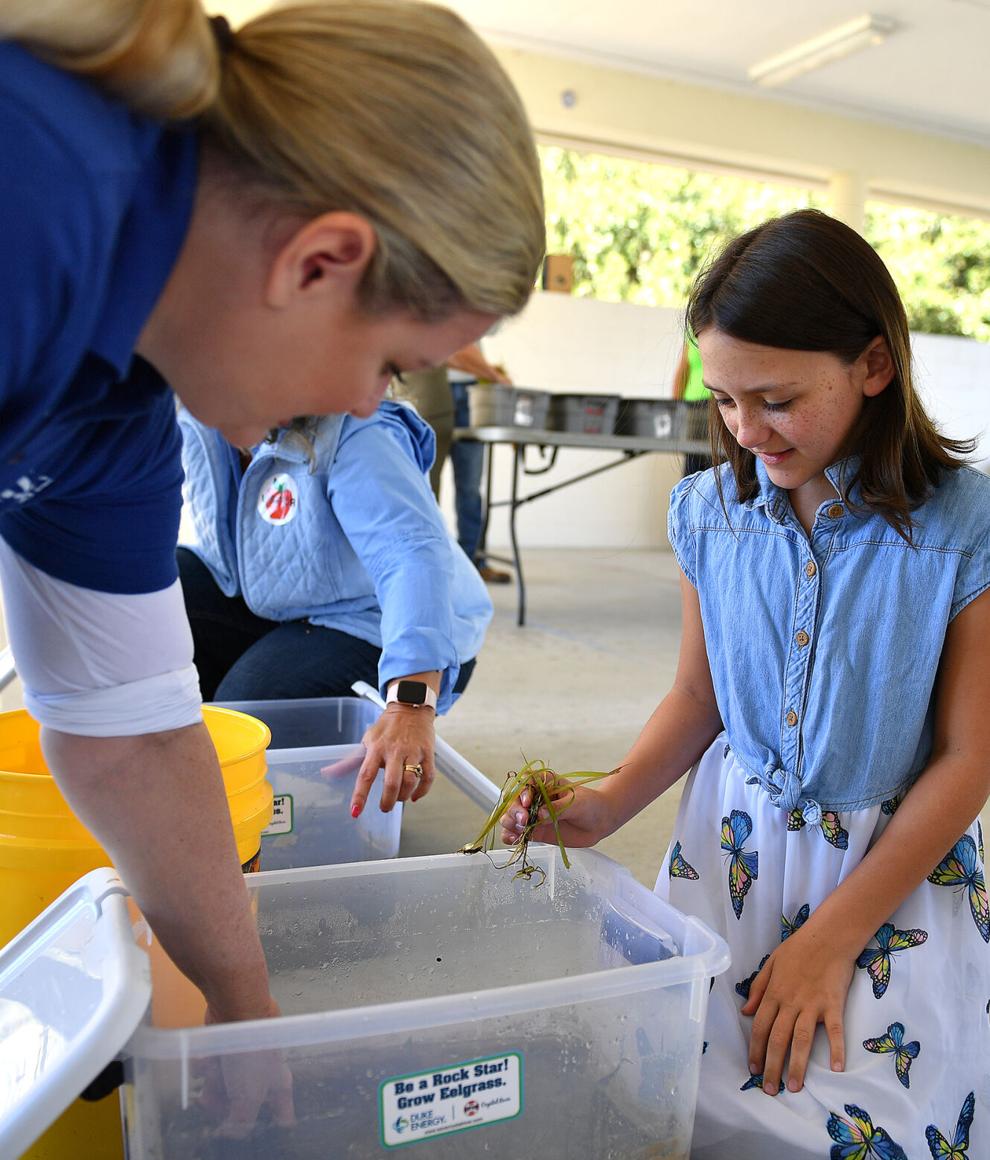 Hundreds of excited students patiently waited their turn to plant their very own Rock Star eelgrass in classroom tanks this past Wednesday, and there's no better way to learn than getting your hands dirty.
Crystal River Primary School (CRPS) students became environmental stewards as they planted the native grass, an initiative of Save Crystal River and Duke Energy.
For years, Save Crystal River has been cleaning decades of accumulated Lyngbya (an invasive blue-green algae) and organic waste from local waterways. The organization also plants and maintains eelgrass, which improves water quality and provides food and shelter for local wildlife.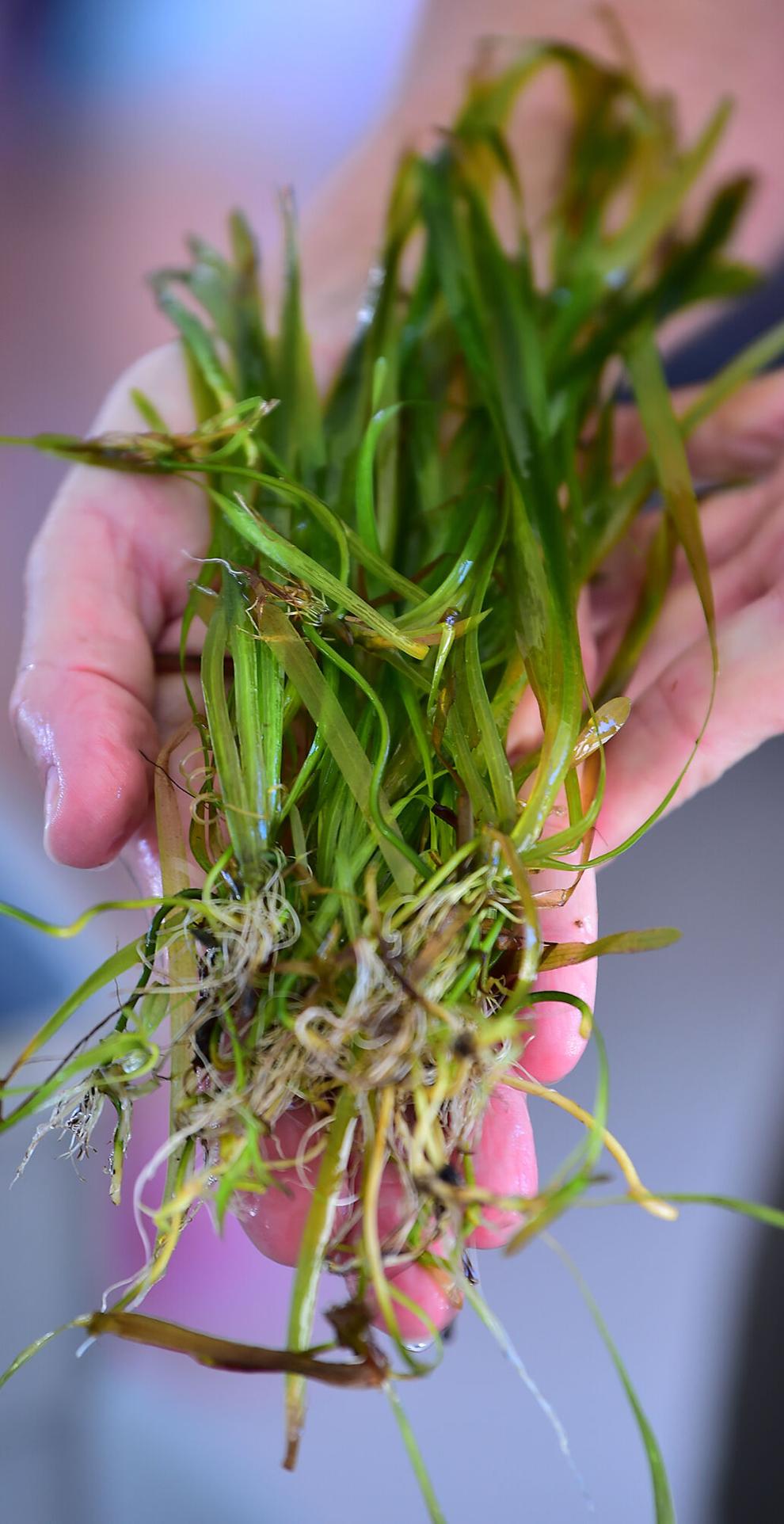 Since 2017, a grant from the Duke Energy Foundation has funded an educational program at CRPS, allowing each youngster to "Be a Rockstar! Grow Eelgrass!"
Duke Energy funds one tank of Rock Star eelgrass per classroom, cultivated by their mariculture center. Each tank contains local water and sand to house their eelgrass farm.
"Every single student gets to plant," third-grade CRPS teacher Christina Cates said.
Classrooms are also provided with curriculum, courtesy of Duke Energy, to foster continued learning and experimentation in the classroom.
For example, older students may test the water quality of their tank over time. With the help of their eelgrass, the water quality should improve, showing them first-hand the difference the plant makes .
In the spring, CRPS fifth-graders are invited to Hunter Springs Park to harvest and plant their eelgrass, along with supplemental plants from Duke Energy's mariculture center. "Hands-on science is an outstanding opportunity," CRPS principal Janet Tuggle said.
According to Dorothy Pernu, government and community relations manager at Duke Energy, the student initiative has produced approximately 5,000 plants to date. Along with the supplemental plants, this number has reached upwards of 10,000.
Once CRPS students planted their eelgrass on Wednesday, they ventured into the media center to watch an informational video to learn the importance of eelgrass to the local ecosystem, why Lyngbya needs to be removed and how this is accomplished.
CRPS students were even featured in the video. "You are the students that are helping the river and all of Florida," Save Crystal River educational coordinator Marie Binkowski told students.
Then, students put on their lab coats and became scientists for the next 30 minutes at three hands-on learning stations. Save Crystal River administrator Tracy Schonrock said the coats serve as a "thinking cap."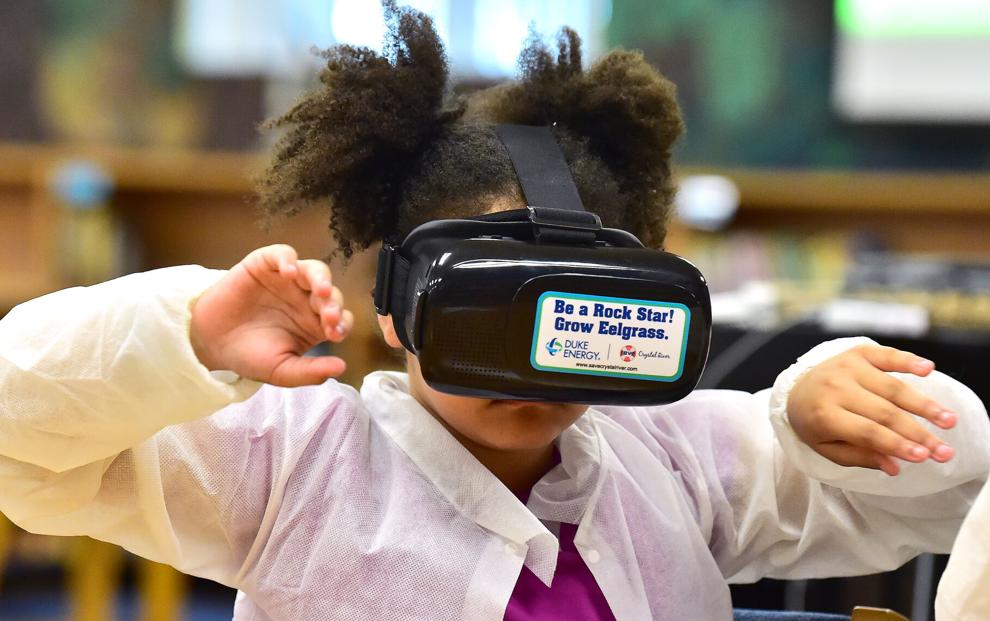 The young forensic scientists investigated the skeleton of a baby manatee, which died from a propeller strike. Schonrock said the station is meant to emphasize how manatee mortality research can lead to the passing of new laws.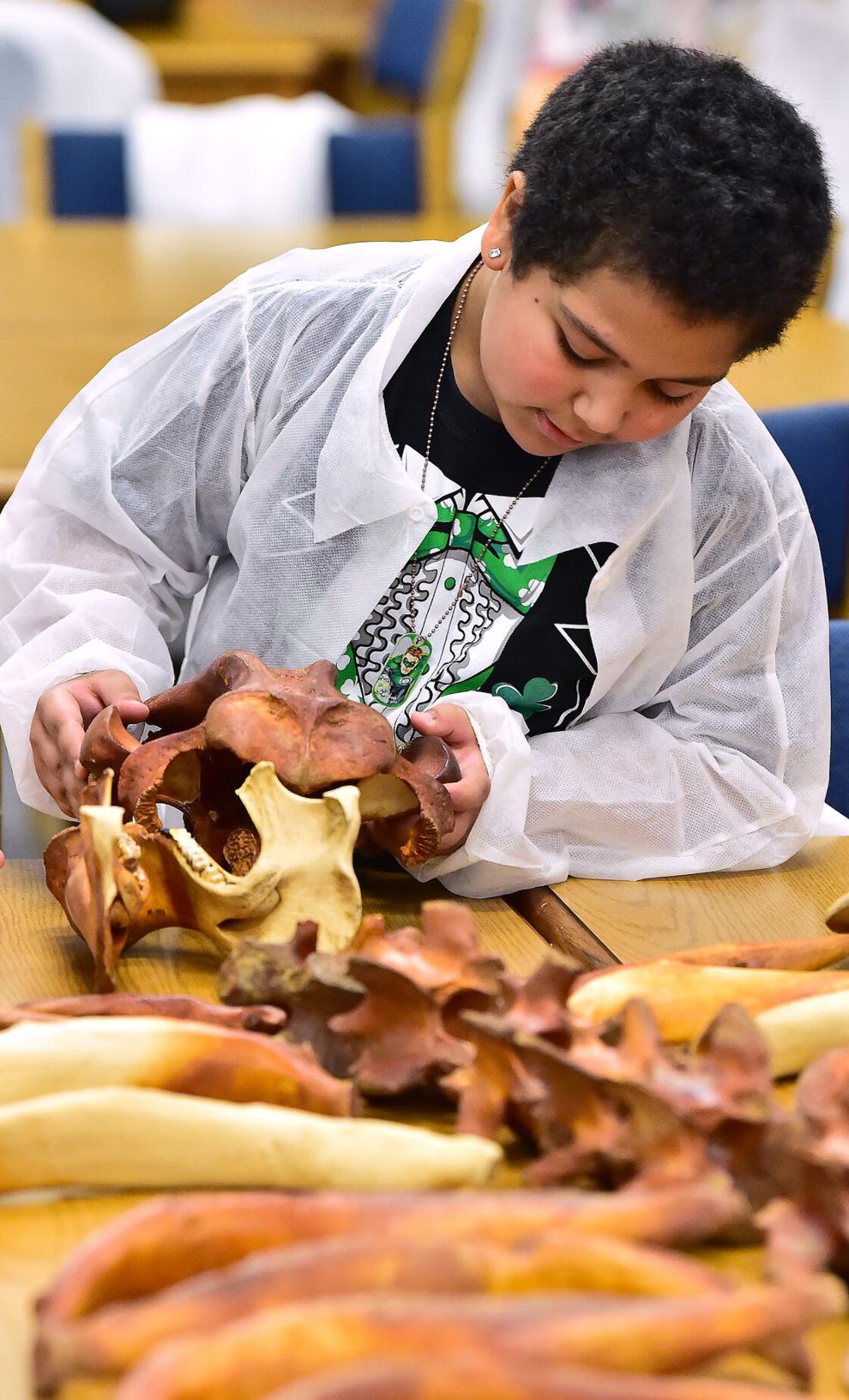 Using virtual reality headsets, students got to "swim" in Crystal River's springs and get up close and personal with manatees, eelgrass and other marine life.
In addition, students were encouraged to take a closer look at Rock Star eelgrass using magnifying glasses and microscopes, in the hopes of catching a glimpse of a microorganism.
Tuggle said the annual program has become an integral part of CRPS culture, connecting students to their own community. With this and other initiatives of Save Crystal River, the goal is to make a substantial and continuing change to Kings Bay and Crystal River by July 2023. 
For more information, visit kingsbayrestorationproject.com or tinyurl.com/duke-aquatic-protection.