Nearly two weeks into the new school year, the Citrus County School District is beginning to gain insight on COVID-19 cases.
Between Aug. 10 and 18, the district has recorded 182 positive cases among staff and students. Of the 182 cases, 163 were students and 19 were district employees and teachers.
"It's definitely more than what we started with last year, however, knowing how aggressive this new variant is, this isn't shocking," Citrus County School District spokeswoman Lindsay Blair said.
Coming in with the most cases are Inverness Middle School with 24 total cases and Citrus High School with 25 total cases.
Neither Floral City Elementary School nor the Renaissance Center have any recorded cases to date.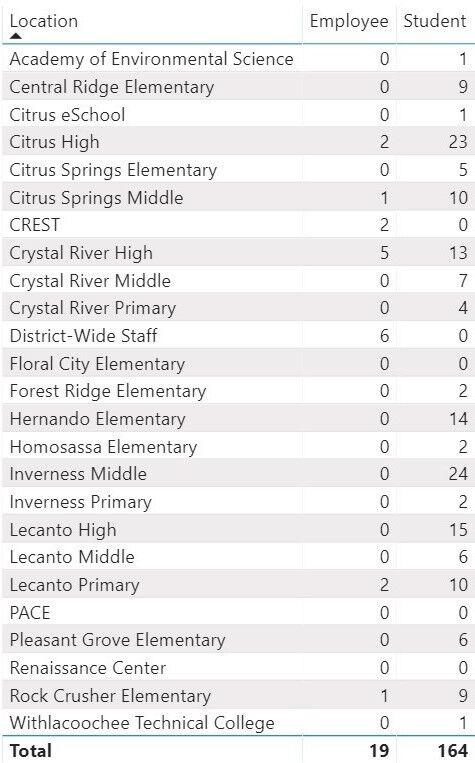 Blair said Superintendent Sandra "Sam" Himmel and Ernesto "Tito" Rubio, administrator of the Florida Department of Health in Citrus County (DOH-Citrus), are keeping an eye on the counts.
DOH-Citrus continues to assist the district with contact tracing, cleaning protocols and safety measures. "We're in constant contact with them every single day," Blair said.
So far, Blair said, there have been no conversations about school closures. "That would be a decision that would need to be made between the Department of Health and the superintendent."
On Aug. 18, Himmel sent out an announcement to families regarding COVID-19 attendance. Himmel reminded parents to keep students who are showing cold or flu-like symptoms home from school.
"This is a simple measure, that, if done by everyone, will have a significant impact on reducing the spread of COVID-19," Himmel wrote.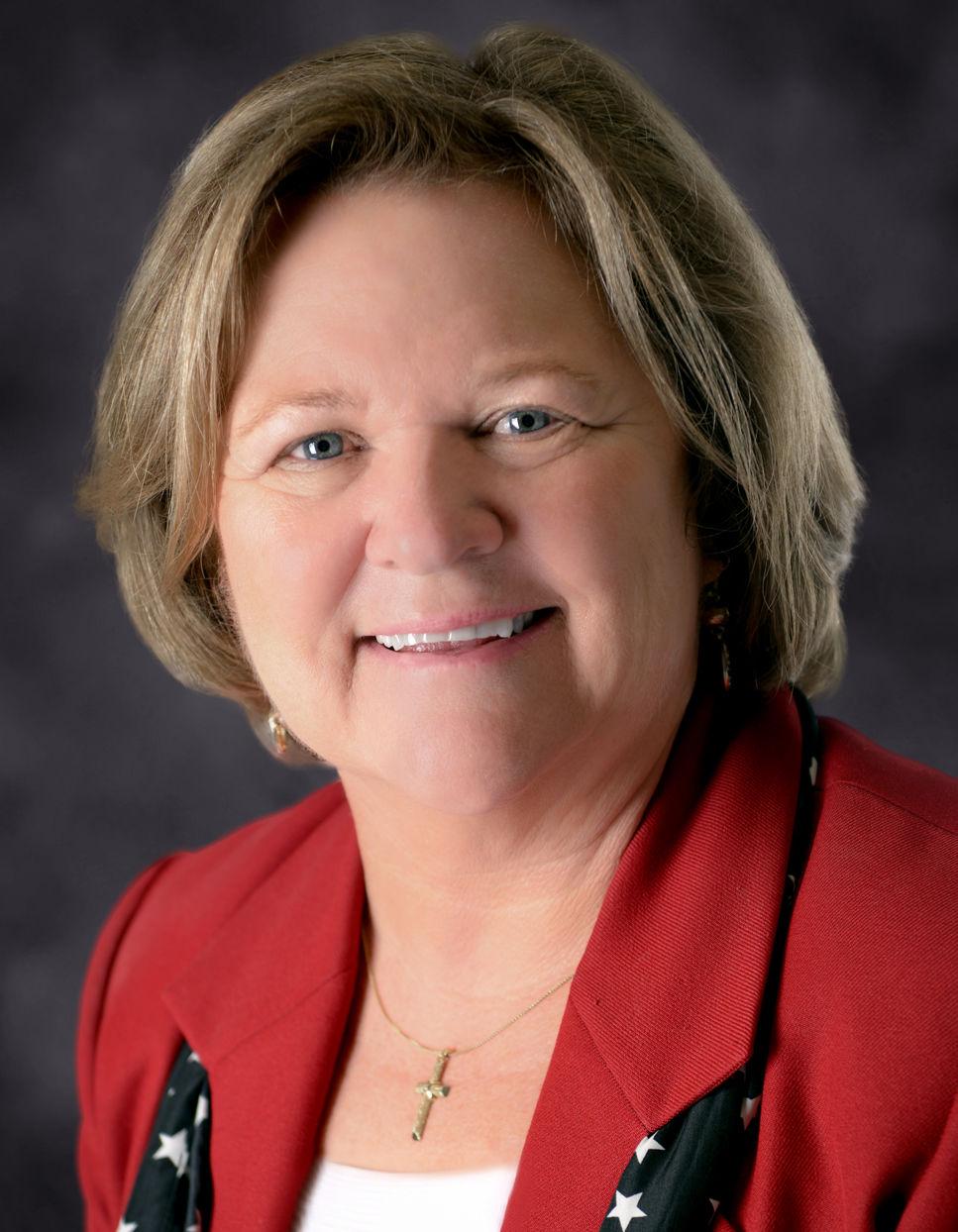 In accordance with the State Board of Education's emergency rule, "Pupil Attendance Records for COVID-19," students will be considered in attendance when under a COVID-19 stay-at-home order.
Blair said Himmel's announcement was sent when principals began to notice some students were coming to school sick.
"It was just simply a reminder," Blair said. "This isn't the first time we've made that callout."
The district typically sends these reminders during flu season, Blair said, but it's even more important to do so with COVID-19.
However, Blair said, if a student does come to school sick, "they are sent directly to our isolation room." These rooms are located near school clinics, where students are given masks and have their temperature and symptoms recorded by the school nurse.
"Based on what symptoms they are showing, their parent will be called," Blair said.
Parents and guardians can monitor the Citrus County School District's COVID-19 cases at tinyurl.com/4d2f4hbt. Note that students and employees who have been cleared to return to school remain in the total count of positive COVID-19 cases.