With a contract for school resource officer services in limbo, the Citrus County School District is moving forward with a contract that would put other law enforcement officers in county schools on Monday.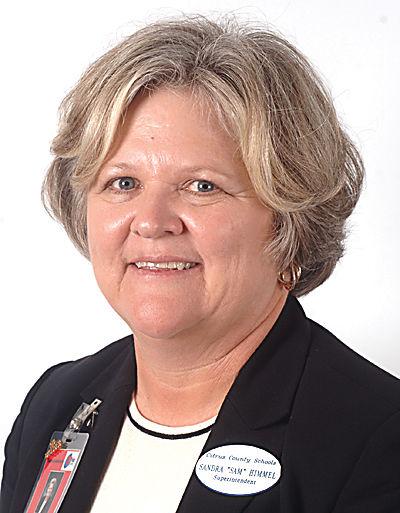 Superintendent of Schools Sandra "Sam" Himmel said she won't turn away school resource officers employed by the Citrus County Sheriff's Office on Monday regardless of the presence of officers from other agencies.
"The worst that could happen is we have two officers in every school," she said.
But without a contract, Himmel continued, the school district won't be paying the sheriff's office for SROs.
School board attorney Wes Bradshaw emailed a letter of intent Friday to Gary Yates, a consultant with The Integrity Group/Detail Prime, saying that Himmel will likely present an agreement for off-duty law enforcement services on 22 campuses to the school board on Tuesday.
The three-month agreement Himmel will present agrees to an hourly rate of $45, and can be extended beyond that period if necessary.
According to Himmel, that will mean a cost of roughly $7,000 a day for the first three months. Assistant Superintendent Mike Mullen and school district Risk Management Director Cheri Cernich — also a former SRO and the district's school safety specialist — said they expect the district's department to be up and running within three months.
The Integrity Group provides "professional services to local, state and federal government agencies and private entities," according to its website. Detail Prime, one of the group's "service areas," is described as a "comprehensive solution to help public safety agencies manage their employees' 'secondary duty' details."
"It's an agency that helps officers coordinate off-duty jobs for certified police officers," Mullen explained Friday afternoon. "A lot of times deputies do that through their agencies, but sometimes they do it through other groups."
Himmel said that school principals will meet with the new officers Monday, providing tours of the schools and information about each campus's security plan.
Mullen said that the district hopes to keep the same new officer or officers in each school for the duration of their contract, allowing students, teachers and school staff to build relationships with them.
Himmel and Mullen said the district will probably make current SROs aware of the district police department, and would consider hiring them as they already have those relationships and a familiarity with Citrus schools.
Mullen said time is running out for Sheriff Mike Prendergast to either sign the contract agreed upon by the district and county or to suggest alternative language to replace what he's unhappy with. Once the district begins the process to hire a police chief, Mullen said, it won't go back to a contract with the sheriff's office.
"If people think it's a temporary job, we won't get good applicants," he said. "This is a commitment. Either we're in it or we're not."
Staff writer Mike Wright contributed to this report. Contact Chronicle reporter Carly Zervis at carly.zervis@chronicleonline.com or 352-564-2925.