The Citrus County School District confirmed Antonio Elijah Hicks of Inverness was the 16-year-old student who died after collapsing at Tuesday's football practice.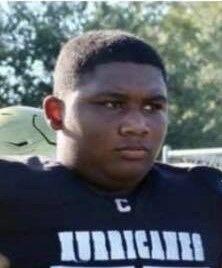 According to Nature Coast EMS personnel, they were dispatched to Citrus High School at around 4:41 p.m. and CPR was in progress before an ambulance arrived. Hicks was transported to Citrus Memorial Hospital, where he later died.
The school district, citing Florida State Statutes, will not release CHS's written football practice plan or confirmed what players were doing prior to taking a knee, when Hicks reportedly collapsed.
However, Cornerstone Baptist Church confirmed it will host a student-led candlelight vigil for Hicks at 6 p.m. Friday, Oct. 1, 1100 W. Highland Blvd. in Inverness.
In addition, Citrus High School defensive line football coach Zeb Bishop created a GoFundMe for Hicks' family, titled "Honor Antonio's Memory."
"As many of you may know Antonio went home to be with Jesus September 28th," Bishop wrote. "He was a kid that had an infectious laugh and could light up a room with his smile.
"This fund is being set up to help his family in whatever way we can. Everything will go to his mom to use in whatever way she needs.
"Our community is certainly at a loss without Antonio in it. If we all do something we can make a difference for this young man's family," he added.
As of 2:15 p.m. Sept. 30, the community has raised $9,076 of the $10,000 goal. An anonymous donor contributed $1,000.
To donate, visit gofund.me/681861e1.