A cancellation of witnesses depositions postponed the trial date of Kenneth Slanker, the youth football coach and prison guard accused of sexually abusing a young girl for several years.
Slanker, 42, of Inverness, was going to stand trial next week on six capital-felony counts of sexual battery of a child under 12 years old, and one third-degree charge of showing obscene material to a minor.
At Slanker's Monday morning court hearing, his attorney Robert Christensen told Circuit Court Judge Richard "Ric" howard he and Assistant State Attorney Shannon Schlarf were going to depose a few key witnesses on Sept. 3.
However, those interviews had to be cancelled because the county's courthouse was closed due to the then-uncertain path of Hurricane Dorian, said Christensen, who asked Howard to reschedule Slanker's trial.
Schlarf didn't object to Christensen's request for a continuance, and Howard reset Slanker's trial for the week of Oct. 28, with a final pretrial hearing for Slanker on Oct. 21.
It's alleged Slanker abused the girl, now in her mid-teens, since she was 5 years old, and across three different counties. Slanker told Citrus County Sheriff's Office detectives he abused her between "20 and 25 times" since she was 9, reports show.
If convicted on any of his sex-battery offenses, Slanker must serve a life sentence.
Slanker worked as a corrections officer at a high-security federal prison in Sumter County, and, following his arrest, was removed from an assistant coaching position with a junior varsity football team and its players, who range from 12 to 14 years old.
Bond revoked for accused meth trafficker, who 'takes responsibility for actions'
Stephanie Ann Revel will spend her week in county jail before she goes to trial next week for trafficking in methamphetamine and having other narcotics.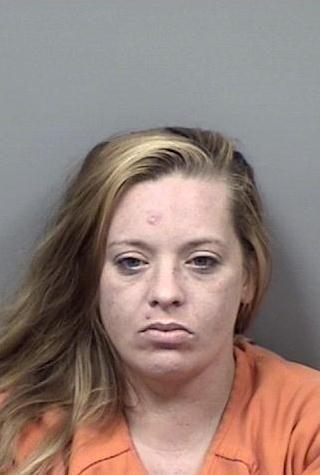 Howard decided to revoke the Crystal River woman's bond at her court hearing Monday, after Assistant State Attorney Kevin Davis said the 34-year-old recently tested positive for drug use in a family case, violating her bond conditions.
Beforehand, Revel made an emotional plea to the judge, explaining there's more to her alleged offense, and arguing that her attorney, Assistant Public Defender Luke Waatti, isn't representing her.
"I take responsibility for my actions," she said. "I'm guilty of possession … It's all bigger than me. I don't know if people are getting paid — I'm scared."
"You just keep talking…and help Mr. Davis build up his case," Howard told Revel after she interrupted the judge.
Revel continued to say she was saving money to retain another lawyer.
Revel is charged with trafficking in 14.87 grams of meth, possessing 0.5 grams of heroin, possessing two alprazolam pills and possessing 11 hydromorphone pills — drugs seized by sheriff's office deputies in a March traffic stop.
Crystal River man accused of having sexual relationship with young girl to be evaluated
Waatti, the attorney for 31-year-old Michael Lance Trevor Rollen, asked Howard to postpone the Crystal River man's trial next week so he can have his client evaluated for competency.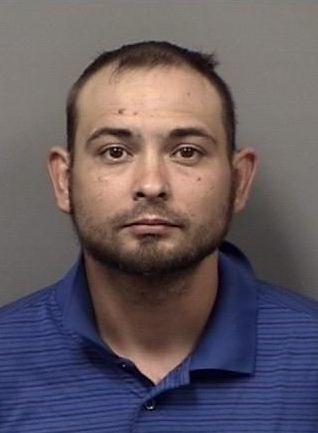 After the judge asked him why it took so long after Rollen's April 9 arrest to make that happen, Waatti explained it took some time for his office to recognize the potential issue and act on it.
Schlarf, the prosecutor, did not object to Waatti's continuance, and Howard rescheduled Rollen's trial for the week of Oct. 28, with a final pretrial hearing for Oct. 21.
Rollen faces four counts of lewd and lascivious battery on a person between the ages of 12 and 16, four counts of promoting the sexual performance of a child, one count of lewd and lascivious molestation and one count of possessing material containing child porn.
If convicted as charged, he faces up to 140 years in prison.
Sheriff's-office authorities apprehended Rollen, after gathering enough evidence about his alleged sexual relationship with the girl, which was first reported earlier in April by her father, who caught his daughter sneaking into Rollen's room.
A child protection team interviewed the girl, who said she and Rollen had sex three times within the past two weeks, reports show.