Justice Gurrola, the young Sumter County man accused of injuring an 18-year-old man during a drive-by shooting earlier this month near Inverness, will contest the allegation in court.
During his Monday afternoon arraignment, 20-year-old Gurrola, who lives in The Villages, pleaded not guilty to a charge of attempted first-degree murder, which was filed by the State Attorney's Office on Sept. 19.
Circuit Court Judge Richard "Ric" Howard also appointed Assistant Public Defender Ed Spaight to represent Gurrola, who reported having roughly $10,000 in medical bills.
Howard also agreed to Spaight's request to set Gurrola's next court hearing in 60 days time, on Nov. 19.
"Given the charge and that we got appointed about 15 seconds ago…" Spaight said.
If Gurrola is convicted as charged, Howard could sentence him to between 25 years and life in prison because Gurrola's alleged crime involved him discharging a firearm that injured a person, according to Assistant State Attorney Bryan Caughey.
Gurrola is also the grandson to Senior Judge Barbara Gurrola of Florida's Fifth Judicial Circuit, which covers Citrus County, where Barbara Gurrola presided as a circuit judge before retiring, according to Spaight, circuit spokesman Jeffrey Fuller and prior reports.
Citrus County Sheriff's Office deputies arrested Gurrola on an original charge of attempted second-degree murder on Sept. 9, following a shooting that afternoon at the 5000 block of East Live Oak Lane outside of Inverness, according to reports.
Tyler Miller was shot in the leg but the injury was not life threatening.
Miller told sheriff's-office investigators he was inside his house with two friends when a maroon Dodge Charger revved its engine outside, and he saw the driver taking pictures of his house with a cellphone, according to Gurrola's arrest report.
Miller grabbed a large liquor bottle to confront the driver, who drove away and made a U-turn. As the Dodge drove by Miller's home, Miller threw the bottle at the vehicle, striking it.
While Miller walked up the driveway, the Dodge made another U-turn and drove by Miller again. As it did, its driver fired several shots at Miller, he told detectives, injuring his right calf and left knee, according to Gurrola's arrest report.
Both of Miller's friends corroborated his statements.
Sheriff's-office deputies apprehended Gurrola by his vehicle on U.S. 41, near the Inverness Regional Shopping Center. Authorities also recovered a Glock 42 .380 pistol, which matched the same caliber as the shell casings found at the scene.
Gurrola at first denied his involvement but later said he went to the house to investigate where his girlfriend was going, and admitted to firing two pistol rounds at the ground near Miller in anger for the damage to his vehicle, according to his arrest report. 
Court records show Gurrola posted bail Sept. 11 on a $50,000 bond.
Roofer accused of fraud gets another trial date; attorneys negotiating offers
During his Monday morning court hearings, Judge Howard rescheduled Jason Lee Beville's trial next week for the week of Nov. 12, with a final pretrial hearing on Nov. 4.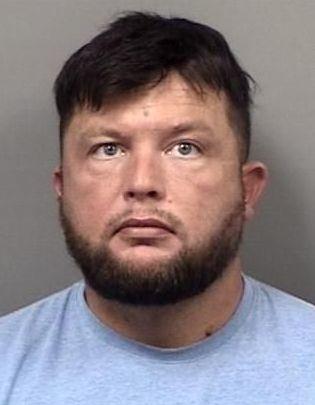 Howard reset Beville's trial to give the Lecanto man's attorney, Michael Kovach, and the prosecutor, Caughey, to work out possible plea offers for Beville, according to Caughey.
Beville faces two third-degree felony counts of grand theft, in connection to scamming two Citrus County customers out of a total $14,700, charges that could land Beville with probation or up to 10 years in prison.
As the president of Elite Roofing & Gutters Inc. out of Crystal River, Beville is accused of taking nonrefundable deposits from a pair of locals, who paid Beville roughly $8,100 and $6,600, for roofing work last year that Beville didn't finish, according to reports.
Caughey said the Florida Office of Statewide Prosecution is investigating similar allegations that involve Beville in Brevard County and the Panhandle.