Before jurors walked into a Citrus County courtroom Tuesday morning to be chosen for her hit-and-run trial this week, Elizabeth McKee decided to end her case another way.
McKee, 66, of Floral City, pleaded no contest in court to a second-degree felony charge of leaving a March 10 crash that paralyzed Jarrett Suydam while he was trying to walk to his Inverness-area home.
In exchange for her change of plea from not guilty, McKee agreed to be sentenced to a prison term of up to four years, an offer made by Assistant State Attorney Kevin Davis.
Circuit Court Judge Richard "Ric" Howard accepted McKee's plea and scheduled her sentencing for the morning of Feb. 27.
Howard allowed McKee, who has no prior felony convictions, to remain released from custody on her same bond conditions until sentencing.
If McKee breaks a law, her plea from Tuesday will stand, but she'll be subject to her crime's maximum punishment of 15 years in prison, Howard said.
McKee's change of plea came off the heels of Howard earlier that morning denying her attorney's, Joseph Indelicato's motions to dismiss the criminal case.
Indelicato told Howard the judge's ruling to deny his motion, coupled with McKee's fragility, led to the decision for a plea change.
"I don't know if she'd survive a trial," Indelicato said at the courtroom lectern, with McKee standing beside him, visibly shaking.
McKee continued to deny knowing she struck Suydam at 9:30 p.m. March 10 while driving a truck with her husband on Washington Avenue, after leaving the VFW Post 4337 near Inverness. 
"All I can say is, 'I didn't see anything that night,'" she said.
"That's why it's called a no-contest plea," Howard responded.
Suydam said outside of court he's relieved that he doesn't have to testify at McKee's trial, and relive the crash that left him unable to walk, following a monthslong recovery in hospital.
"I personally don't do well with confrontation; even though I'm not the one in trouble here, I get kind of emotional," he said. "It's quite a big relief not to have to do that."
Suydam said he's set to undergo surgery in February that will help improve his quality of life.
"It's certainly been a life adjustment, but we're doing better," Suydam said next to his wife, Samantha.
It's the Suydams' hope that Howard will order McKee to incarceration.
"At least some amount of time, because it's a life sentence for him," Samantha Suydam said, looking at her husband.
Indelicato argued in his motion to dismiss that McKee was unaware she struck a person, and that prosecutors had no evidence to suggest otherwise.
"They're required to prove my client knew she had struck a human being and willfully failed to remain at the scene," he said. "My client reported hitting a deer the next day."
McKee's husband, Brian, who since died, got out of the truck to check what was hit, but it's unknown if he told his wife what she had struck.
"The state wants jurors to speculate what conversation, if anything, transpired … between Ms. McKee and her husband," Indelicato said.
Davis said he had witnesses ready to contradict McKee's statements she made to investigating Florida Highway Patrol troopers, but made it clear that it's up to jurors to decide a verdict.
Jury chosen for armed-kidnapping, meth-trafficking trial
Attorneys on Tuesday selected a jury to preside over Timothy Munnerlyn's Wednesday trial for kidnapping a motorist at gunpoint to escape pursuing deputies, and dealing in more than an ounce of methamphetamine.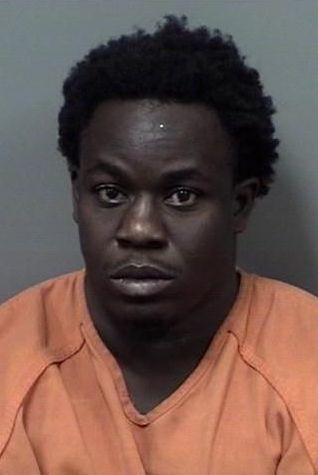 Munnerlyn, 29, of Ocala, faces charges of armed kidnapping, trafficking in 51 grams of methamphetamine, possessing 3.38 grams of cocaine and possessing 3.3 grams of heroin. A conviction as charged could lead to a life sentence.
Citrus County Sheriff's Office deputies tried in May to apprehend Munnerlyn, who was wanted out of Marion County. 
According to his arrest report, Munnerlyn got into the passenger side of a truck and forced its driver at gunpoint to escape pursuing deputies, but the vehicle crashed near Dunnellon.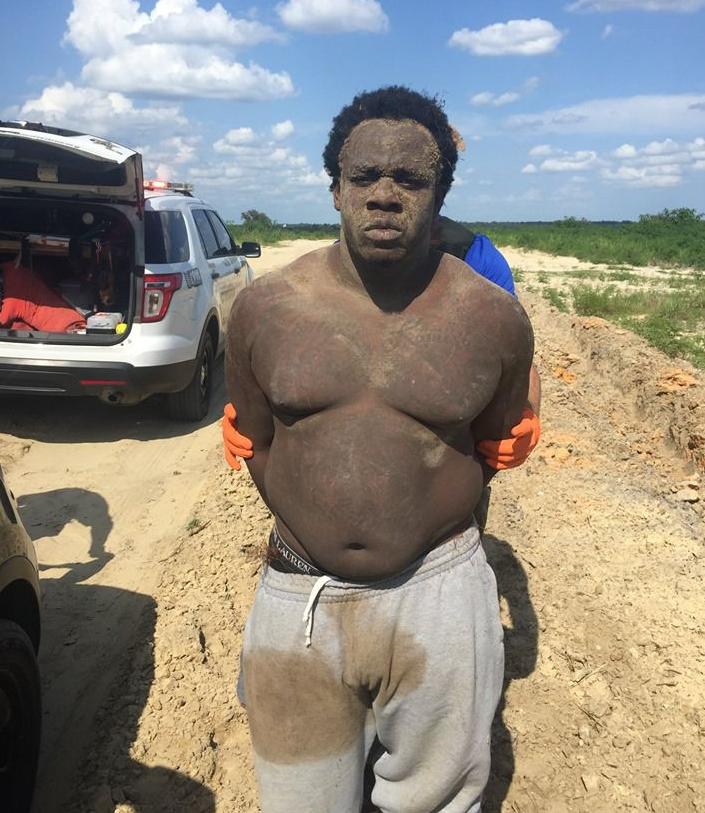 Munnerlyn allegedly got out and ran away, clutching a pistol. Deputies later found him trying to cover himself with sand under a tree, before discovering the narcotics on him.