An Inverness woman's alleged attempt to hide almost 2.5 grams of fentanyl inside a body cavity while she was being jailed landed her with additional drug-dealing and contraband charges.
Kelly Marie Burlew, 32, was arrested Friday, Sept. 11, 2020, on charges of possessing fentanyl, possessing a controlled substance with intent to sell, introducing contraband into a detention facility, possessing less than 20 grams of marijuana and possessing drug paraphernalia.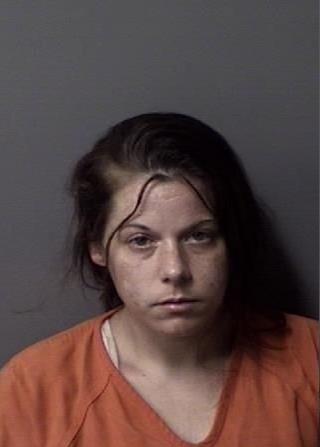 Her initial bond was set at $24,000. 
According to Burlew's arrest report, obtained Sept. 14, Citrus County Sheriff's Office deputies pulled her driver over for running a stop sign at the intersection of U.S. 41 and Kelley Court near Inverness.
A sheriff's office K-9 alerted deputies to drugs being inside the vehicle. Burlew told deputies the bag in the backseat was hers and contained laundry supplies, her arrest report shows.
Deputies searched Burlew's bag and found a plastic baggie with multiple pieces of folded aluminum foil inside. 
From Burlew's pocket, deputies also seized a glass vial caked to the top with an unknown substance later found to be 0.3 grams of fentanyl. 
While Burlew was being booked at the Citrus County Detention Facility, correctional officers found a medium-sized Ziploc bag inside her genitals, according to her arrest report.
Within the bag were seven smaller baggies, each containing a labeled amount of fentanyl, ranging from 0.15 grams to 0.5 grams. 
There was also another baggie with 5.8 grams of marijuana.