An Inverness man wanted for violating probation on an original offense of fleeing police was apprehended after another pursuit with Citrus County Sheriff's Office deputies.
Robert Franklyn Hart, 41, is also accused of almost striking a deputy with his getaway vehicle before a short foot chase Thursday, June 25, 2020, on East Shawnee Trail near Inverness.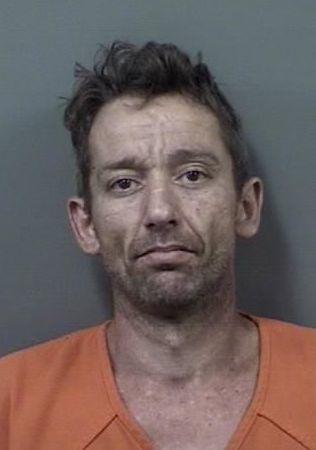 According to Hart's arrest report, sheriff's office deputies went to his home on the 13000 block of East Shawnee Trail to arrest him for violating the terms of his 3-year probation, which began in October 2019 and was breached by Hart later that month, court records show.
As the deputy was trying to put him in handcuffs, Hart broke free from the lawman's grasp, jumped through a window and ran off, according to his arrest report.
Other deputies arrived to find Hart entering a pickup truck parked nearby. They ordered Hart to exit the vehicle, but Hart ignored their commands.
Hart then reversed the truck at a deputy, but its rear tires were blocked by a rock pile, according to his arrest report.
He tried to drive forward but he left the truck and ran off, starting a chase with deputies.
Deputies were able to take Hart into custody soon after, and found 0.5 grams of bagged methamphetamine and a pipe in his pocket, Hart's arrest report shows.
Hart was jailed on charges of aggravated assault on a law enforcement officer, possessing a controlled substance, driving without a valid license, possessing drug paraphernalia, resisting law enforcement with violence and two counts of resisting law enforcement without violence.
Hart's total bond for his alleged pursuit with deputies was set at $17,000. His bond was set at none for his probation-violation charge.