A man and two women are accused of conspiring to break into an Inverness-area house, where one alleged burglar struck and cut the homeowner with a handgun and knife to rob a safe.
Following the alleged invasion of his house off of East Quail Court, the 65-year-old homeowner was transported at around 3 a.m. on Dec. 27 to Ocala Regional Medical Center with traumatic injuries, according to court filed arrest reports, obtained Thursday.
Along with treating the man's facial injuries and bruises to his body, doctors also had to operate on a sliced toe and a partially severed finger.
While responding to the man's home, Citrus County Sheriff's Office (CCSO) deputies pulled over a white Dodge Ram seen leaving the area. Inside the truck was William John Olsen Jr., Dorothy Jane Ball-McDuffie and a 14-year-old girl.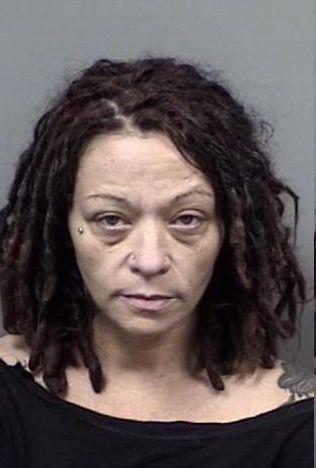 Deputies detained and questioned the trio as their descriptions matched those given by the homeowner.
According to arrest reports, 40-year-old Ball-McDuffie, of Summerfield, and the girl said the homeowner had picked them up from Marion County and brought them to his house.
Ball-McDuffie and the girl said that after several hours at the man's house, 29-year-old Olsen, of Daytona, and a woman — later identified as 33-year-old Jessica M. Hill, of Dunnellon — broke through a door, arrest reports show.
Olsen, who was wearing a bandana over his face, pointed a pistol at Ball-McDuffie and the girl before taking their cellphones, Ball-McDuffie said.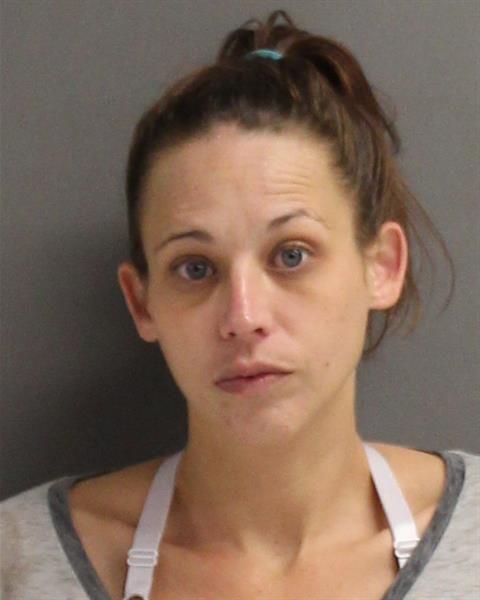 In an interview with a CCSO detective at the hospital, the homeowner said Olsen forced him into his bedroom at gunpoint and demanded to give the code to his safe, arrest reports show.
The man said Olsen threatened to cut off his fingers and toes for refusing. Ball-McDuffie said she also told the man to comply, in fear that Olsen was going to kill him.
In his interview with the detective, the homeowner said he felt Ball-McDuffie may have set him up to be burglarized and robbed because she knows where the safe is and what it contains.
When the man continued to deny Olsen's demands, Olsen unfolded a pocket knife and used it to almost sever one of the homeowner's fingers and slice one of his toes, according to arrest reports.
Olsen then struck the man numerous times with his fists, feet and handgun, causing the man to lose consciousness. 
Ball-McDuffie said Olsen used a dolly to remove the homeowner's safe and loaded it in the back of the Dodge. Ball-McDuffie and the girl said Olsen also ordered them to get in the truck. While Olsen began to drive away, the safe fell from the truck and onto the driveway. 
Hill allegedly drove off in the homeowner's Buick.
The man said he woke up to a ransacked home and phones broken by Olsen before he left, preventing him from calling 911. The man made his way to the garage, where he was able to dial out from a rotary phone, he said.
Ball-McDuffie and the girl said CCSO deputies stopped their vehicle several times, but they were scared to alert police because Olsen was armed, arrest reports show.
In his interview with investigators, Olsen said he was driving from Daytona to see his mother when he saw Ball-McDuffie and the girl walking on the side of the road, and gave them a ride, according to his arrest report.
When a detective told him that Ball-McDuffie and the girl had come from a house, Olsen changed his statement, denying knowledge of the incident.
Olsen was arrested on charges of burglary with battery, kidnapping with intent to do harm, armed robbery and preventing a person's communication to law enforcement. 
Ball-McDuffie was arrested and charged with tampering in a felony proceeding, child abuse without harm, burglary with battery, kidnapping with intent to harm and armed robbery.
At Olsen's and Ball-McDuffie's first appearances Monday in court, a judge ordered them to remain jailed at the Citrus County Detention Facility with respective bonds of $170,000 and $125,000, according to court filings and the jail.
As of Thursday afternoon, Olsen and Ball-McDuffie were still in custody, according to the jail.
Officers with the Daytona Beach Police Department apprehended Hill Dec. 28 in Volusia County while she was allegedly driving the homeowner's stolen vehicle. Hill was arrested on charges of grand theft auto and resisting a law officer without violence.
In connection with the alleged home invasion, Hill is being charged under a warrant for similar offenses as Olsen, according to Volusia County jail records.