Trial dates have been set again for a Maryland couple accused of orchestrating the sexual abuse of a young girl in their care during a trip to Florida.
Circuit Court Judge Richard "Ric" Howard on Tuesday scheduled the trials of Ronald and Jessica Yancey for the week of Aug. 19, and slated the Conowingo pair's final pretrial hearing for Aug. 12.
The dates will give attorneys time to argue a multitude of motions beforehand, including one filed by Assistant State Attorney Shannon Schlarf to try the Yanceys together, and another from defense lawyers Debra Tuomey and Michael Blackstone to dismiss charges because of a lack of incriminating statements by the girl.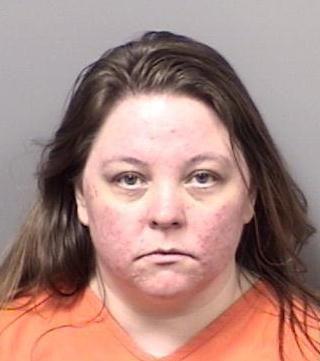 There are also depositions being arranged for witnesses living in Maryland and Florida.
Ronald, 37, and 41-year-old Jessica Yancey were once on track to stand trial next week, but their cases were taken off Howard's docket in April after Ronald Yancey's former attorney withdrew and was replaced by Tuomey.
Both Yanceys are charged with a slate of similar sex offenses, and face mandatory lifelong sentences if a jury convicts them of sexually battering a child younger than 12 years old, a capital felony charge.
It's alleged they conspired to sexually batter a then-10-year-old girl in May 2015, when she was traveling with Ronald Yancey on a road trip from Maryland to Citrus County.
Jessica Yancey allegedly gave her husband instructions over the phone and internet on how to drug and abuse the girl, and Ronald Yancey allegedly sent illicit images of the unconscious girl back to his wife while she was Maryland.
Following years of investigations, warrants were issued in January 2018 for the Yanceys' arrests. They were extradited to Citrus County that February.
TRIAL SET FOR COACH, PRISON GUARD CHARGED WITH ABUSE OF YOUNG GIRL
A youth football coach and prison guard accused of sexually abusing a young girl over the course of several years asked Howard to schedule his trial date.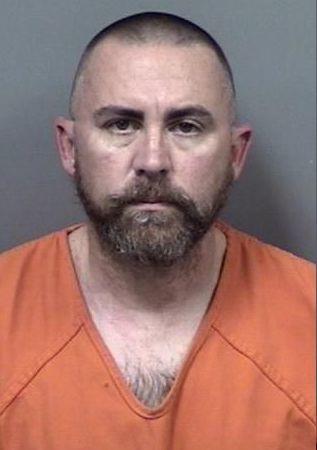 During his last plea-or-set hearing on Tuesday, 42-year-old Kenneth Slanker, of Inverness, and his attorney Robert Christensen opted to stand trial following the completion of witness depositions in July.
Howard agreed and set Slanker's trial for the week of Aug. 19, with a final pretrial hearing on Aug. 12.
At Slanker's last court appearance in May, Christensen told Howard he held off on doing depositions because he wanted to arrange a chambers conference with the judge to discuss possible outcomes short of going to trial.
Slanker, who was arrested in February, is charged with six capital-felony counts of sexual battery of a child under 12 years old, and one third-degree felony count of showing obscene materials to a minor.
He's accused of abusing the girl, now 15, since she was 5 years old and across three different counties. Slanker told Citrus County Sheriff's Office detectives he sexually battered her between "20 and 25 times" since she was 9. 
If a jury convicts Slanker on any of his sex-battery offenses, he must serve a life sentence.
Slanker, who worked as a corrections officer at a federal prison in Sumter County, was also removed by the Citrus Springs Youth League from his assistant coaching position with a junior varsity football team and its 12- to 14-year-old players.
ROOFER ACCUSED OF FRAUD FACING DEADLINE
A Crystal River roofer accused of defrauding two Citrus County homeowners out of a total $14,700 has until his next court hearing to decide how he wants to resolve his case.
Howard on Tuesday scheduled 36-year-old Jason Lee Beville's plea-or-set hearing for July 30, when the president of Elite Roofing & Gutters Inc. is expected to either change his not-guilty plea to two third-degree felony counts of grand theft of between $300 and $20,000, or stand trial.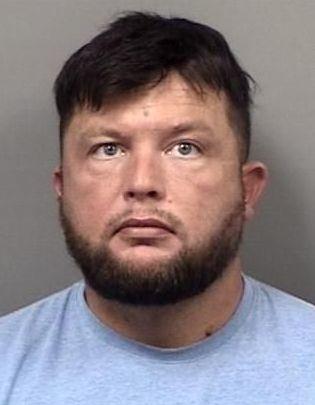 Sheriff's deputies arrested Beville, who lives in Lecanto, on April 23 after the State Attorneys Office filed the two cases against Beville. 
Prosecutors allege Beville took nonrefundable deposits from two locals who paid roughly $8,100 and $6,600 for roofing work last year, but either didn't apply for permits or didn't complete the work within the state-mandated deadlines.
Assistant State Attorney Bryan Caughey told Howard on Tuesday that Florida's Office of Statewide Prosecution may take over prosecuting Beville, who's accused of similar offenses in Brevard County and the Panhandle.