The two unrelated felony cases set to go to trial the first week of March at Citrus County Courthouse involve alleged attacks against local sheriff's deputies.
Lawyers deliver opening statements Tuesday to set the stage for Travis Duane Lovett's full-day trial for stealing a truck and almost colliding with a pair of Citrus County Sheriff's Office deputies during a vehicle chase that went into two other counties.
Lovett, 23, of Bushnell, faces charges of attempted murder of a law enforcement officer, aggravated assault of a law officer, grand theft and fleeing and eluding.
Assistant state attorneys D. Robert Lewis and Kevin Davis are accusing Lovett of stealing a Ford F-250 on April 28 and later driving it at a deputy from an Inverness lot, starting a pursuit.
A sheriff's sergeant also had to veer his cruiser out of Lovett's path on State Road 44 through Inverness, before Lovett drove several miles on a pedestrian-occupied Withlacoochee State Trail through Floral City, prosecutors allege.
Lovett continued driving south on or along U.S. 41, taking his alleged pursuit with sheriff's deputies and Florida Highway Patrol (FHP) troopers into Hernando and Sumter counties.
If a jury on Tuesday convicts Lovett as charged, Circuit Judge Richard "Ric" Howard can sentence him to between 119 months and up to life in prison. 
Prosecutors are also requesting Howard designate Lovett as a habitual felony offender and prison releasee reoffender following a conviction.
If the judge grants the requests, Lovett's possible punishment could worsen.
Lovett's lawyer, Assistant Public Defender Ed Spaight, and Lewis set the trial's ground rules on Monday, restricting how much evidence prosecutors can show jurors on Lovett's felony record, whether he had a gun during the chase or his pending charges in Sumter County.
When April's vehicle chase left Citrus County's borders, it's alleged Lovett fired gunshots at pursuing troopers, with a round striking a cruiser's windshield. No injuries to police were reported.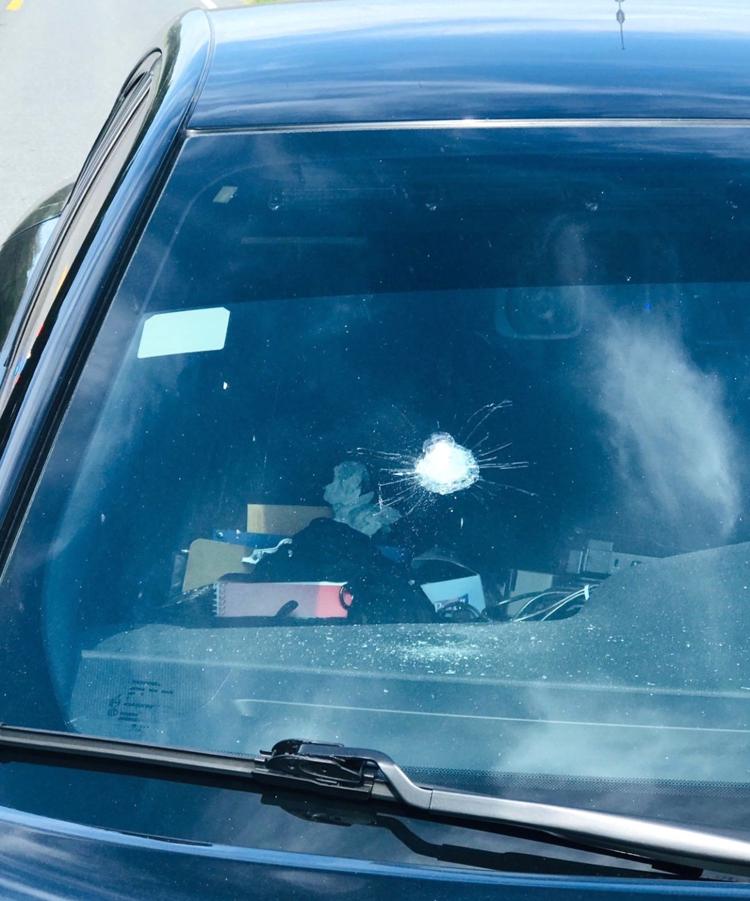 Lewis plans to show jurors footage of the chase recorded from dashboard cameras in FHP cruisers, but agreed to take out the portion when shots are fired.
Troopers rammed Lovett off of Lake Lindsay Road in Sumter County, where authorities found Lovett in possession of a firearm and cocaine.
Lewis is prosecuting Lovett in Sumter County on charges of discharging a firearm from a vehicle, possessing a firearm as a convicted felon, possessing cocaine, fleeing and eluding and three counts of attempted first-degree murder with a firearm. 
A high-speed chase through Citrus and two other counties ended Sunday morning with authorities ramming a stolen truck driven by a Bushnell man…
Lovett's next court date in Sumter County is April 15.
Lewis agreed with Spaight not to go into detail with jurors Tuesday about Lovett's charges outside Citrus County.
Prosecutors also can't inform jurors on Tuesday about Lovett's other set of unrelated felony charges in Citrus County, connected to Lovett's alleged and separate police pursuit from January 2019.
Man accused of attacking deputies with Taser stands trial Wednesday, Thursday
Howard will hear attorneys' opening arguments Wednesday in Jeremy Scott Jennings' trial for last February's attack of Citrus County Sheriff's Office deputies with a Taser.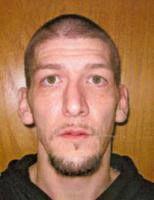 Jennings, 42, of Vermont, is charged with resisting a law enforcement officer with violence, depriving an officer of their means of protection, not reporting as a sex offender, providing false ID and two counts of battering a law officer.
At least one Citrus County Sheriff's Office deputy shot and injured a man who was able to get ahold of a deputy's taser and tase police during…
Prosecutors alleged Jennings stunned with a Taser two of three deputies during a Feb. 7, 2019, traffic stop on State Road 44, east of Inverness. A deputy opened fire in response, striking Jennings, who was hospitalized until he was charged April 16, 2019.
Assistant State Attorney Blake Shore told Howard he expects Jennings' trial to last a day and a half.
If convicted as charged, Jennings faces a sentence of between roughly six and 35 years, Shore said.