A judge scheduled trial dates for Justice Gurrola, the young Sumter County man accused of injuring an 18-year-old man during a drive-by shooting.
At Gurrola's Tuesday morning court hearing, Circuit Court Judge Richard "Ric" Howard set the 20-year-old's trial for the week of Jan. 21, with a final pretrial hearing on Jan. 13.
Gurrola is charged with the Sept. 9 attempted first-degree murder of Tyler Miller, who was shot in the leg in the 5000 block of East Live Oak Lane outside of Inverness, according to reports.
If a jury convicts him as charged, Gurrola could be sentenced to between 25 years and life in prison.
Assistant Public Defender Charity Braddock, who was filling in for Edward Spaight, asked Howard on Tuesday to schedule another case status hearing in January. Braddock added that depositions have yet to be done, but are set for Dec. 19.
Howard was displeased over the case's slow pace since its last court hearing in late September.
"I continued this case two months ago and nothing's been done on it," the judge said before setting the case for trial. "It's a very serious charge, but it's not a serious case."
Citrus County Sheriff's Office deputies arrested Gurrola on Sept. 9 on original charge of attempted second-degree murder, which the State Attorney's Office upgraded on Sept. 19.
It's alleged Gurrola revved his vehicle's engine outside Miller's home and was seen taking pictures of the house with a cellphone, according to reports.
Miller grabbed a liquor bottle to confront the driver, Gurrola, who drove away and made a U-turn. Miller threw the bottle at the vehicle as it drove by, striking it.
Gurrola made another U-turn, drove by Miller's home and, as he did, allegedly fired several shots at Miller as he walked up the driveway.
Deputies later apprehended Gurrola and seized a .380 pistol, which matched the caliber as the shell casings recovered at the shooting scene.
Reports show Gurrola first denied his involvement. He later said he went to Miller's home to investigate where his girlfriend was going, and admitted to firing two pistol rounds at the ground near Miller. 
Gurrola is also the grandson to Senior Florida Fifth Circuit Judge Barbara Gurrola, who presided in Citrus County before retiring, reports show.
Couple accused of sexually abusing girl on road trip gets another court date
Howard set Ronald and Jessica Yancey's next court date for Dec. 18, following the conclusion of a leftover motion hearing from Monday.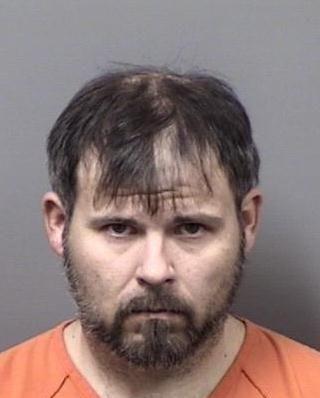 After Monday's arguments, Howard ruled the Maryland couple be tried separately for the slew of similar child-sex-offense charges they face for allegedly coordinating the abuse of a then-10-year-old girl in May 2015. Warrants were issued for the Yanceys' arrests in 2018.
If convicted of their respective sexual battery charges, Ronald, 38, and 42-year-old Jessica Yancey must serve a life sentence in prison.
It's alleged that Ronald Yancey drugged and abused the girl during a road trip to Citrus County while Jessica Yancey was giving him instructions over the phone and internet, reports show.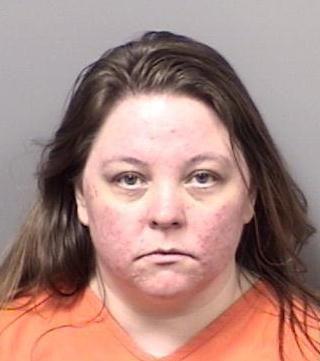 Howard on Monday denied defense attorneys' motion to suppress the search warrant for those messages, allowing the recovered evidence for trial. Howard will hear a few more motions Dec. 18.