A trial date has been set for a Homosassa man accused of trading money, electronic devices and pills to a woman for nude photos of a teenage girl in her care he also touched inappropriately. 
Citrus County Circuit Court Judge Richard "Ric" Howard on Thursday, Oct. 14, slated William Charles Hale Jr's trial for the week of Jan. 18.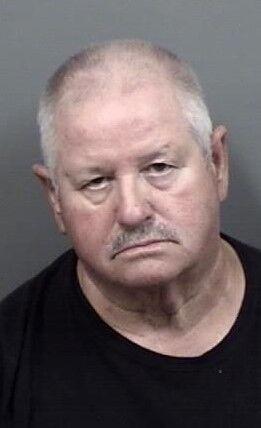 Jan. 10 was also set as Hale's last pretrial court hearing, Howard ordered.
Hale, who was arrested in February, faces charges of lewd and lascivious molestation, using a child in a sexual performance and unlawful use of a communication device.
Hale's codefendant, Beverly Hills 28-year-old Bonita Carol Kelly, was arrested in March and charged with using a child in a sexual performance, child neglect, unlawful use of a communication device and failing to report child abuse.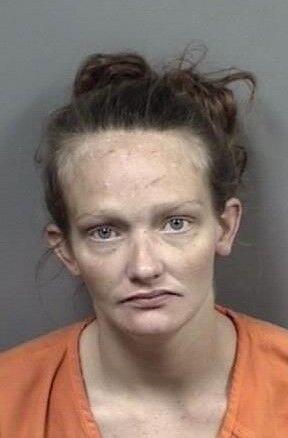 It's alleged Kelly, for roughly three years, threatened and coerced the girl into taking sexually-explicit photographs she'd then give to 70-year-old Hale in exchange for prescription medication, cash, nicotine products and electronics.
Kelly would also setup meetings between the girl — who was between 13 and 16 years old at the time — and Hale, who'd then molest the girl.
According to his arrest report, Hale admitted to the offenses.
On Thursday, Hale's lawyer, Assistant Public Defender Luke Waatti, told Howard his client asked if prosecutors would agree to a punishment of 10 years probation for him.
Assistant Statewide Prosecutor Rita Peters shook her head "no" in response.
Peters said the prosecution "does not anticipate making an offer" to Hale because of his prior sex crimes in Florida.
Kelly's due to appear in court Oct. 20.
Also in court on Thursday:
Crystal River 39-year-old Anthony James Agostini declined the prosecution's offer to spend at least 10 years of a 20-year sentence in prison for allegedly stealing a handgun from inside a local home before leading Citrus County Sheriff's Office deputies on a pursuit.
Following Agostini's decision, Howard ordered for him to stand trial the week of Jan. 18. Howard also scheduled Jan. 10 as Agostini's final pretrial hearing.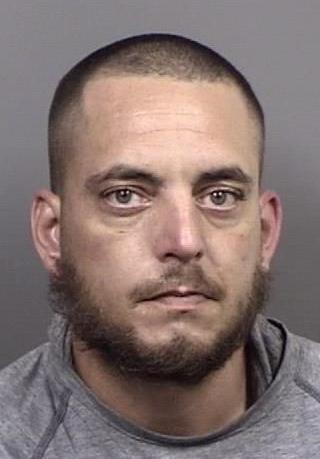 After his arrest in April, Agostini was charged with burglary of a dwelling involving a firearm, possessing a firearm as a convicted felon, fleeing and eluding, theft of a firearm, possessing methamphetamine and grand theft of between $750 and $5,000.
If convicted of his burglary offense, Agostini could be sentenced to up to life in prison.
According to Agostini's arrest report and Assistant State Attorney Kevin Davis, the homeowner's surveillance system captured Agostini ransacking the residence and driving away in a black Honda Civic.
When deputies tried to pull him over along North Citrus Avenue, Agostini drove off and turned onto Turkey Oak Drive, traveling up to 70 mph in the direction of State Road 44.
Deputies deployed stop sticks along the roadway to puncture the tires of the Honda, which went through Turkey Oak's intersection with S.R. 44, lost control and stopped off of North Joyner Terrace.
Agostini, according to his arrest report and Davis, exited his vehicle and ran away, dropping the firearm as he did before he tripped and deputies apprehended him.
In his Mirandized statements to authorities, Agostini admitted to breaking into the house and stealing several items from it, including the firearm. He also told deputies he didn't stop for them because he didn't want to get in trouble for driving with a suspended license.
Deputies also learned Agostini was convicted in April 2008 of aggravated assault with a deadly weapon on law enforcement without the intent to kill.
"I think it's a pretty easy case to try from both sides of the fence," Agostini's attorney, Waatti, told Howard on Thursday.