A traffic stop for an expired license plate in Homosassa Friday led to the arrest of a Dunnellon man now facing charges of possession of methamphetamine with intent to sell the illegal drug.
The arrest of Joshua Scott Crisman, 36, of 2621 West Fairway Loop, Dunnellon, stemmed from a traffic stop just after midnight Friday near West Dressel Court and South Gross Avenue in Homosassa, according to arrest records. The deputy reported that the GMC utility vehicle he stopped had a license plate that expired May 12. Crisman was in the passenger seat, according to arrest documents.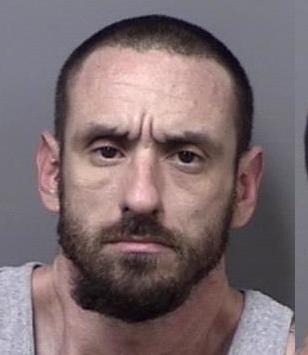 While the deputy was checking the driver's vehicle registration, license and proof of insurance, the deputy reported that Crisman's phone rang and Crisman asked if he could answer it. The deputy replied yes and Crisman reached into a black book bag on the floorboard in front of him and retrieved his cellphone, according to arrest documents.
Soon later, another deputy arrived with a K9 which alerted the deputy of the presence of drugs in the vehicle. The arresting deputy searched Crisman and found in his front, left pocket a bag containing what later tested positive for 10 grams of methamphetamine, according to arrest records.
The deputy also searched through Crisman's book bag and found a digital scale and several small, clear baggies, according to arrest records. The arresting deputy also reported the scale tested positive for methamphetamine residue.
The deputy arrested Crisman. His bond was set at $5,000. Meanwhile, Crisman was also on probation for a 2019 arrest for possession of more than 20 grams of marijuana. That probation was scheduled to end in 2021. Deputies also charged Crisman with violating the terms of his probation.