An Inverness teenager accused of murdering his adoptive mother will also challenge accusations he was involved in a group beating of his jail cellmate last month.
Carlos Antonio Hallowell's attorney, Assistant Public Defender Edward Spaight, filed a notice Monday to waive his 17-year-old client's appearance to his Tuesday morning arraignment, and plead not guilty to Hallowell's charge of battering an inmate, court records show.
Citrus County Sheriff's Office deputies arrested and charged Hallowell on the third-degree felony battery offense Nov. 6, following investigations into the Nov. 4 incident at the county jail in Lecanto.
Deputies spoke with the injured inmate, who said his cellmates Hallowell, 17-year-old Joshua Simmons and 16-year-old Darius Marshall demanded his commissary food, arrest reports show.
Simmons, of Crystal River, was jailed Oct. 25 for allegedly violating probation conditions from burglary and theft cases from 2017. Marshall, of Ocala, had been booked since Oct. 24 on a September charge of striking jail staff or a probation officer, according to court records.
Simmons began to strike and kick the inmate to the ground, while Hallowell and Marshall held up sheets to block views from outside, arrest reports show. 
Simmons stopped his attack as a corrections officer went by. After the guard passed, Hallowell and Marshall continued to strike the inmate. 
Afterward, the inmate's attackers told him to tell questioning authorities he fell off his bunkbed. Hallowell, Marshall and Simmons also cleaned the inmate's blood from the floor using clothes in the cell.
In interviews with deputies, Hallowell and Marshall said their injured cellmate fell off his bunk but didn't see it happen, according to their arrest reports. Simmons refused to speak.
Hallowell's next court hearing in his battery case has yet to be scheduled. 
He will appear Jan. 15 before Circuit Court Judge Richard "Ric" Howard to go over the status of his premeditated murder case for his alleged matricide of 57-year-old Denise Hallowell, who adopted the teen from Guatemala.
Hallowell's accused of striking Denise Hallowell to death with an ax while they were at their home off of South Dodge Point. Hallowell called 911 to report the death, claiming someone broke in.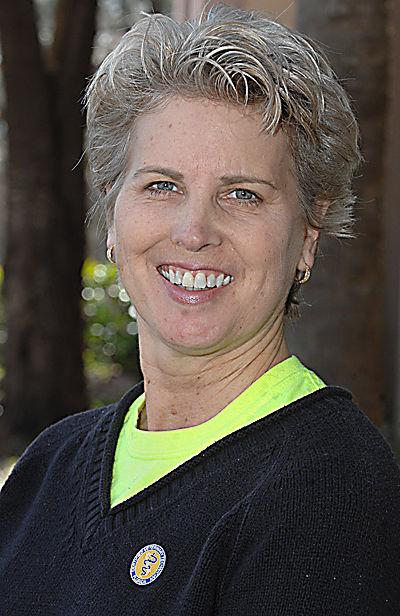 After finding contradictory evidence, including data from cellphones and an in-home surveillance found at the bottom of a nearby lake, sheriff's office detectives took Hallowell into custody on Sept. 16.
A Citrus County grand jury on Oct. 4 indicted Hallowell on the first-degree murder charge. Hallowell isn't eligible for the death penalty because he committed his alleged crime when he was a minor.