Editor's Note: This story was updated with the correct spelling of Jereme Harmon's last name. The Chronicle regrets the error.
A Sumter County attorney accused of threatening a handful of judges before his disbarment had his criminal case heard in the Citrus County Courthouse for the first time.
However, Edward Juan Lynum wasn't at his Wednesday, March 10, hearing over Zoom with Circuit Judge Richard "Ric" Howard because his lawyer, Charles Vaughn, waived his appearance.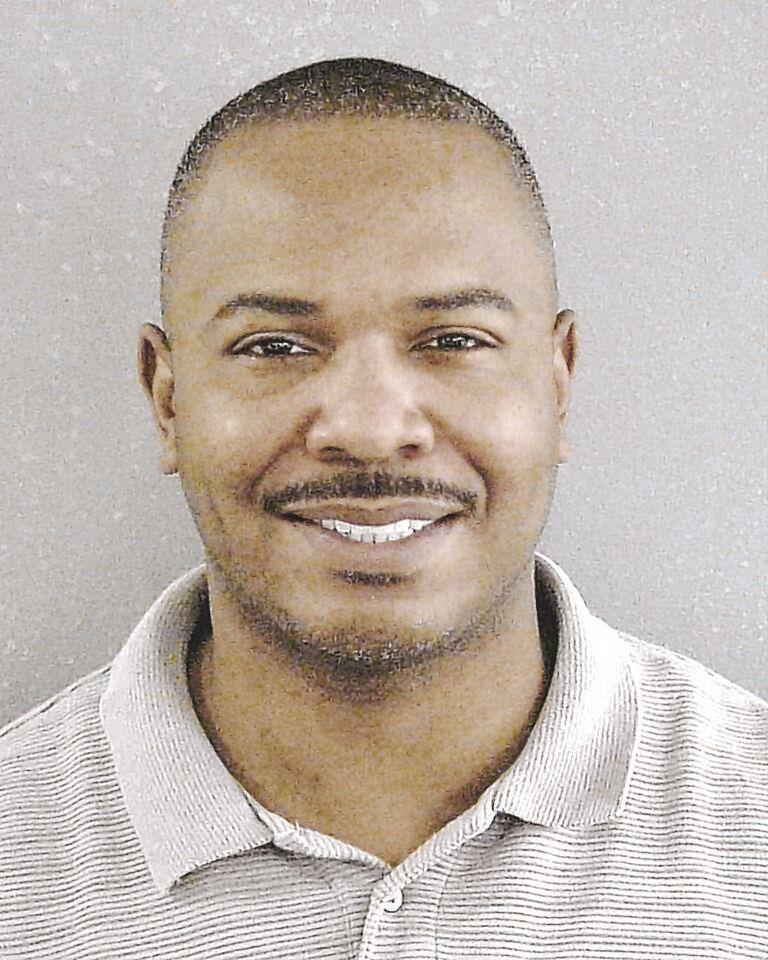 Lynum faces four second-degree and two third-degree felony charges in connection to his alleged social media posts from October 2019 to July 2020 threatening four circuit court judges.
Prosecutors alleged Lynum made the threats in an effort to change the June 2020 ruling of his four-year-old divorce case in Sumter County.
After Sumter County Sheriff's Office (SCSO) deputies arrested Lynum on a warrant Jan. 5 at a Wildwood convenience store, the Florida Supreme Court disbarred the Wildwood 45-year-old Jan. 21.
Lynum's case was transferred from Sumter County to Citrus County after a judge granted a motion for a change of venue. 
Lynum was released from custody Jan. 19 after he posted bail on a  $40,000 bond.
Vaughn told Howard on Wednesday there will be some difficulty getting depositions set, referring to the circuit judiciary in Sumter County Lynum is accused of threatening, which included judges Michelle Morley, Mary Hatcher and Paul Militello.
Lynum is also accused of threatening of retired Circuit Judge Daniel Merritt Sr.
"I don't think there's going to be any problem," Howard said in response to Vaughn's concern before setting Lynum's next court date for May 5. "You know where most of them work."
Vaughn also told Howard he's awaiting the judge's order on a motion to have a psychologist evaluate Lynum's mental health.
If convicted as charged, according to the State Attorney's Office, Lynum faces a possible prison sentence of between 53 months and 80 years. 
According to court filings, SCSO detectives in July began reviewing roughly 215 messages and video logs posted by Facebook and website accounts allegedly linked to Lynum.
Investigators discovered a theme to the posts, which claimed Lynum was the victim of a conspiracy theory where he was the target of judges "due to their bigotry and worship of satanic spiritual forces," according to the affidavit for Lynum's arrest.
"Edward Lynum utilized his social media platforms to create a narrative based on a central theme that the victims in this incident are racist members of a satanic cult who act in concert to rule against him judicial proceedings," the affidavit states.
In his threatening posts to the judges and their families, according to the affidavit, Lynum wrote: "Good luck ducking and dodging bullets from inside your own white castles ... good luck surviving the deluge."
Florida justices had already suspended Lynum's ability to practice law in March 2020 for 180 days because of disparaging comments and behavior toward an attorney he was dealing with as a lawyer in a dependency case.
Lynum practiced law in Citrus County.
He was the defense attorney for Christopher Camejo Sr., who jurors in June 2016 found not guilty in connection to the December 2014 death of his 2-year-old son, Christopher Joaquin Camejo, who was mauled to death by family dogs in his Crystal River-area backyard.
Also in Howard's court on Wednesday:
Howard expressed his disappointment with how long it's taking the Florida Department of Law Enforcement to analyze evidence from a deadly hit-and-run scene from February 2020.
"That's unacceptable," the judge told Assistant State Attorney Blake Shore after the prosecutor said he's still waiting for FDLE to send him results connected to the Feb. 8 collision that killed 37-year-old Michael Todd Gilkerson while he was cycling on West Dunnellon Road.
Following a yearlong investigation, Dunnellon 35-year-old Robert Franklyn Crabb was arrested in January and faces a first-degree felony charge of leaving a crash involving a death.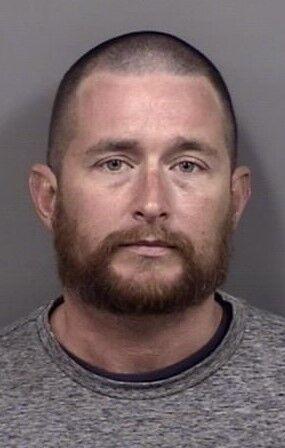 Shore said Wednesday authorities in June sent FDLE paint samples taken from Crabb's Toyota pickup truck to match with the vehicle paint found on Gilkerson's bicycle. 
Shore said he also sent FDLE vehicle fractures from crash scene sometime between Crabb's January arrest and early March, when Shore filed the formal charge against Crabb. 
However, Shore said, the department has yet to publish its findings. 
"Nine months to see if part A matches part B," Howard responded before setting Crabb's next court hearing for May 5. "They need to hire more people."
According to his arrest report, Crabb was dining with an off-duty Citrus County Sheriff's Office deputy soon before the 7:43 p.m. crash occurred. 
While he and Crabb were driving in separate vehicles on Dunnellon Road toward his house, the deputy called Crabb to warn him of an oncoming bicyclist cycling without lights.
Afterward, Crabb didn't show at the deputy's home, and Gilkerson's body was discovered by a woman and her daughter around 7:15 a.m. Feb. 9, nearly 12 hours after the crash, when the deputy also learned of the hit-and-run.
After Crabb explained to him he struck a tree while driving, but didn't know where, the deputy reported Crabb's possible involvement in Gilkerson's death.
Janis Marie Bressan-Stacey's attorney, Sarajane Olson, told Howard she's still waiting for Shore to send the toxicology report connected to a deadly crash her 65-year-old client from Homosassa is accused of causing under a charge of DUI manslaughter.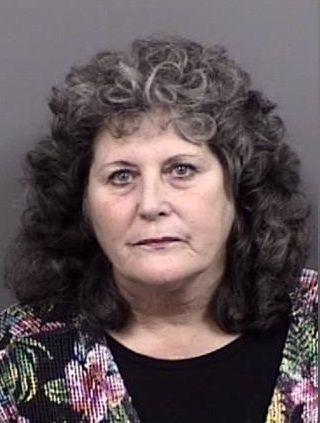 Shore said FDLE analysts have yet to send him the results of Bressan-Stacey's blood.
Shore said FDLE's findings would show whether Bressan-Stacey had drugs in her system when she was behind the wheel the afternoon of Dec. 29 and fatally struck Jereme Harmon while the Homosassa 43-year-old was jogging along U.S. 19, south of the U.S. 98 junction.
"I'll obviously forward them over in discovery," the prosecutor told Howard before the judge set Bressan-Stacey's next court hearing for May 5.