A Summerfield man is accused of cashing in deposits for three local concrete jobs without doing the work and having a contracting license.
After investigating with the Florida Department of Business and Professional Regulation (DBPR), Citrus County Sheriff's Office detectives arrested 39-year-old John Stewart Hopkins on Monday, June 22, 2020.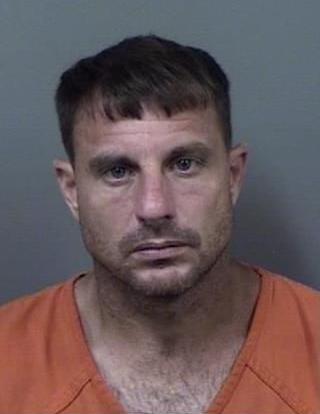 Hopkins was charged under three warrants alleging three counts of organized fraud of under $20,000 and three counts of contracting without a license. 
At Hopkins' first appearance in court on Tuesday, June 23, a judge issued a total bond of $4,500, court records show.
According to the sheriff's office, three Citrus County residents hired Hopkins, of Hopkins Concrete Creations Inc., in May, June and August 2019 for their separate concrete jobs.
Hopkins was paid a total $1,900 in deposits, but never completed the work. 
He also didn't refund the down payments or contact his customers when they contacted him, according to the sheriff's office.
According to DBPR, Hopkins was president over Hopkins Concrete Creations, out of Ocala, but the business has been inactive since 2013. 
Hopkins' clients filed reports with the sheriff's office, which led the State Attorney's Office filing charges against Hopkins on June 18, court records show.
Hopkins is scheduled to be arraigned on July 14, 2020.
Sheriff's office investigators are encouraging others who feel they've been victimized by Hopkins to call the agency's Major Crimes Unit at 352-726-1121.