If Conner Nee wanted to walk out of court Thursday with only probation, prosecutors and a judge had two demands: He must sign away his right to own firearms, and the 17-year-old has to get his high school diploma.
During his Thursday court hearing, Nee pleaded no contest to a second-degree felony charge of writing threats to kill or do harm, and a misdemeanor count of disrupting school functions, for posting a threat on social media to open fire at a Citrus County school. In exchange, he got three years of standard probation and 100 hours of community service.
Circuit Court Judge Richard "Ric" Howard ratified the conditions in Nee's negotiated plea, which adjudicates the teenager guilty on the felony offense from last September.
Designating Nee, of Citrus Springs, as a convicted felon was a necessary stipulation for Assistant State Prosecutor Kevin Davis, because it now makes it unlawful for Nee to possess guns or ammunition, the prosecutor told a Chronicle reporter after Nee's hearing.
Also informing that deal were findings by a doctor who evaluated Nee and determined he was not a risk to society, Davis said.
Howard said he would also not sign off on the plea deal if Nee did not make an effort to get his GED or an equivalent diploma.
Nee's attorney Matthew McHugh told Howard that Nee was no longer continuing his education through the Florida Virtual School, which Nee was enrolled in subsequent to his dismissal from Lecanto High School, but will try to complete his schooling another way.
Nee was facing up to 15 years in prison for sending four friends a Snapchat photo on Sept. 5 of himself wearing a mask and posing with two long guns above the caption, "Don't go to school tomorrow."
Recipients of the photo then added more captions, warning students and staff at "CSMS," or Citrus Springs Middle School, of an attack before sharing it publicly, prompting Citrus County Sheriff's Office detectives to investigate the source, according to Davis.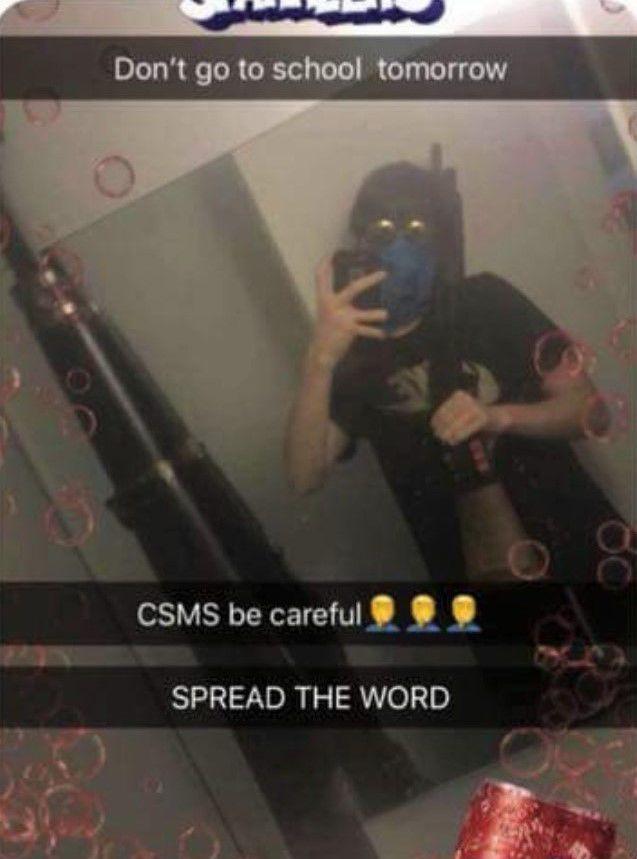 Davis said Nee's initial transmission of the photo with the captioned threat was enough to warrant criminal charges.
Sheriff's authorities apprehended and questioned Nee before school began Sept. 6. Nee admitted to being the masked person in the Snapchat photo, and told police he sent it out as a joke, according to prior reports.
Nee's 49-year-old mother, Nancy York, was also arrested and accused of hiding firearms from police after Nee allegedly confessed to her.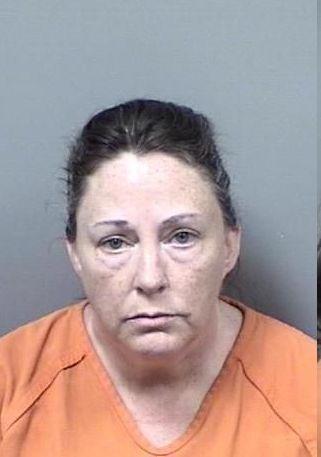 York pleaded no contest in November to her evidence-tampering charge in exchange for three years of probation and 200 community service hours.
As part of his plea conditions, Nee must also forfeit the firearms he posed with in the photo.