Michael Kenneth Ball's lawyer laid out his arguments of self-defense to keep his Beverly Hills client from being prosecuted for the deadly shooting of a neighbor.
Assistant Public Defender Ed Spaight filed Ball's "stand your ground" motion Tuesday, March 30, a day before Ball's court hearing with Citrus County Circuit Judge Richard "Ric" Howard.
Spaight and Assistant State Attorney Blake Shore told Howard on Wednesday they'll need two days to argue the motion, which, if granted, will give Ball immunity from further prosecution on his charges of second-degree murder and carrying a concealed firearm without a permit.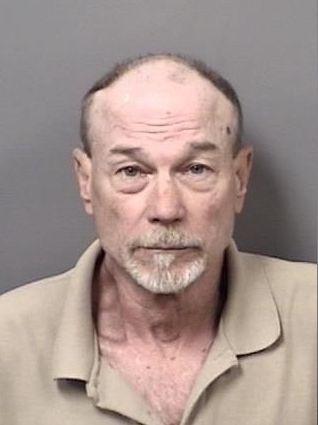 It's alleged 63-year-old Ball shot and killed 32-year-old Tyler Dorbert the morning of March 25, 2020, during an argument the pair was having outside of their respective homes off of South Monroe Street.
Citrus County Sheriffs Office deputies arrested Ball for unlawfully holstering a .45-caliber pistol they found on him at the shooting scene. After posting bail, Ball was arrested in April for Dorbert's murder.
In his "stand your ground" motion, Spaight claims Dorbert went inside his house during the argument, and told a witness he was going to attack Ball. 
When Dorbert left his home, Spaight argues, he "headed in the direction of Ball, who was standing in the street," prompting Ball to fire a single shot, fatally striking Dorbert in his chest.
"Michael Ball reasonably believed his use of force was necessary to defend himself from death or great bodily harm," Spaight wrote in his motion, "and/or to prevent the commission of a forcible felony."
A crux in Spaight's motion is whether Howard will find Ball was engaged in criminal activity at the time of the shooting, like illegally carrying a gun, as prosecutors allege.
"Michael Ball was not otherwise engaged in criminal activity," Spaight wrote in his motion, "and was attacked in a place where he had a right to be, the street outside of his home."
Howard on Wednesday scheduled Ball's trial for the week of Aug. 2, with a final pretrial hearing date of July 19, but told Spaight he can schedule his "stand your ground" hearing before then.
Ball, who appeared to his court hearing Wednesday via a live video link from the county jail, has directed Spaight to file a motion for Howard to reduce his bond. He asked Howard to speak with Spaight, who told Ball he'd visit him next week.
"I haven't seen my attorney," Ball told the judge.
"Well, you see him now," Howard replied, "and he'll be out to see you."
Depositions, possible resolution forthcoming in fatal shooting, armed standoff 
Lawyers expect to depose 30 law enforcement officers who responded to the Oct. 10 deadly shooting, turned armed standoff allegedly involving Hernando 63-year-old William Cecil Poole. 
However, Spaight, Poole's attorney, told Howard at his client's court hearing Wednesday he wants to schedule a chambers conference with the judge and Shore to end Poole's felony case short of trial.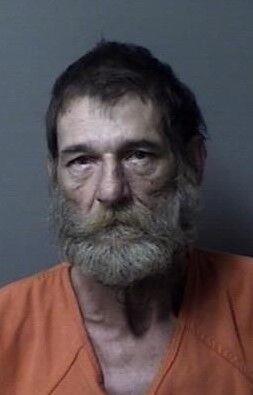 Spaight would not disclose his legal strategies with the Chronicle, but said he's hoping Howard can mediate him and the prosecutor toward a sensible plea for Poole.
"We want to meet with Howard to see if he can bridge the difference between the state and the defense as far as coming to a reasonable resolution," he said. "We're looking for a global resolution to everything."
Howard scheduled Poole's trial for the week of Sept. 27, telling Spaight he can use the time until then to depose his witnesses and setup a chambers conference.
"If something works out early," the judge told Poole, who appeared via a video link from the county jail, where's being held on a $200,000 bond, "we can always bring you back early."
Following his arrest from the shooting scene on the 1500 block of North Julia Way in Hernando, Poole was formally charged in November with second-degree murder, arson of a dwelling, shooting into a dwelling, shooting into an occupied vehicle, and two counts each of aggravated assault and attempted murder of a law officer.
It's alleged Poole fatally shot his 80-year-old father-in-law William White during an argument. 
Poole then aimed a pistol at a pair of responding Citrus County Sheriff's Office deputies before barricading himself inside a house, where he fired gunshots through windows at deputies and neighboring homes. Deputies did not return fire.
When members of SWAT teams from the Citrus and Sumter County sheriff's offices responded, Poole allegedly fired at one of their armored vehicles, which had seven deputies inside.
SWAT team personnel were able to rescue four people from an adjacent building Poole was firing at, while sheriff's office negotiators led Poole to surrender, after he set fire to the house.