A legal battle began to decide whether Michael Kenneth Ball was defending himself when he fatally shot Tyler Dorbert during an argument in their Beverly Hills neighborhood.
Wednesday, June 16, was the first day of Ball's two-day "stand your ground" hearing.
If Citrus County Circuit Court Judge Richard "Ric" Howard finds Ball was justified in shooting 32-year-old Dorbert the morning of March 25, 2020, the judge could grant the 64-year-old immunity from further prosecution on his second-degree murder and firearm charges.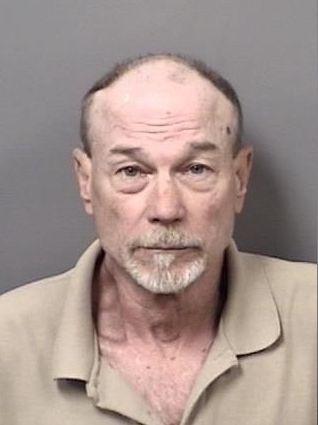 If not, Ball's case will continue to trial the week of Aug. 2. 
Ball's lawyer, Assistant Public Defender Ed Spaight, filed a motion for a "stand your ground" hearing, claiming Ball was in fear because Dorbert had struck him in the past.
"(Dorbert) goes out to confront my client, who he has already punched and knocked unconscious," Spaight said. "My client knew what his intentions were, he was coming at him."
Assistant Attorney Blake Shore called eight witnesses to help refute Ball's claims. Shore also argued Ball shouldn't be protected by Florida's "stand your ground" law because he was illegally concealing the firearm he used to shoot Dorbert.
Spaight said a person is allowed to carry a firearm on or around their home or business 
"He was not breaking the law ... when this confrontation began," he said.
Dorbert was living off of South Monroe Street with his fiancée, Katelyn Howard, his brother-in-law, Connor McElroy, and his two children he had with Howard, a 4-year-old and an infant.
Ball lived with his mom catty-corner to Dorbert, on South Monroe Street and Plaza Street. 
Dorbert and Howard went outside their house sometime between 7 and 7:30 a.m. March 25 to drop their child off at day care and go to work.
Witnesses, a few of whom were neighbors, said Ball, who was at his mailbox on the corner, began to yell at Dorbert, starting an argument and calls to 911.
Ball and Dorbert's argument stemmed back to an incident from April 2018, when Dorbert purportedly struck Ball in his face for going onto his property to get a cat, witnesses said.
Cody Galloway, the Citrus County Sheriff's Office deputy who responded to the battery three years ago, testified to seeing an injured and conscious Ball lying on a road.
When Galloway asked him what happened, Ball told the deputy he was "just sitting here, hanging out" before he walked to his house, refusing an offer for treatment.
"He wouldn't tell me much more," Galloway testified, adding no arrests were made.
Witnesses of the shooting said the shouting stopped when Howard asked Dorbert to stop because their child was getting upset, causing Dorbert to bring the child inside for McElroy to look after. Ball went inside his own house.
When Dorbert came inside, he told McElroy he was going to attack Ball. McElroy testified Ball couldn't have heard the comments.
Witnesses said Ball returned outside and was walking on South Monroe Street, yelling at a neighbor who lived a couple houses down from Dorbert.
Dorbert also left his house and walked to the edge of his yard while Howard pleaded with him to stop. Witnesses testified Dorbert was unarmed and wasn't posing a threat to Ball.
When Ball, still walking in the roadway, approached the property line of Dorbert and a next-door neighbor, he turned to Dorbert, brandished a .45-caliber pistol from his waistband and aimed it at Dorbert, who was standing in his yard several feet away, witnesses said.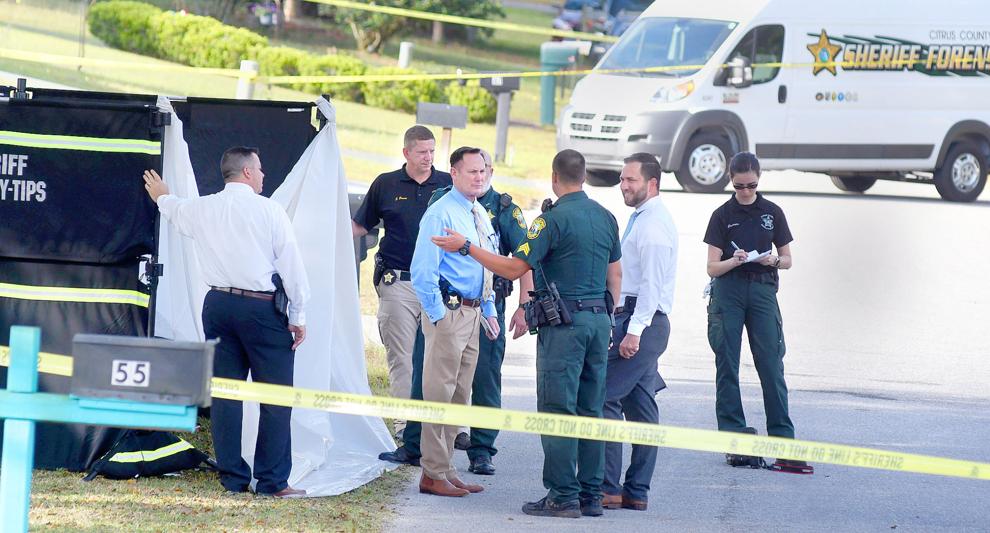 Andrew Aylward, who lived across from Dorbert and Ball, said he saw Dorbert raise his hands in a questioning gesture before Ball fired a round, striking Dorbert in his chest.
Shore played recordings of 911 calls, including Howard's.
Howard, McElroy and a neighbor rushed over to treat Dorbert after he fell to the ground.
Ball, witnesses testified, also stood over Dorbert while armed and berated those trying to save Dorbert, saying, "you had this coming."
"He was screaming that Tyler deserved it," Howard said.
Ball then went back inside his house, put the gun on a chair and walked back outside as Citrus County Sheriff's Office deputies were responding. Dorbert died at the scene.
Deputies detained Ball and took him to a sheriff's office station to be questioned by investigators, including Detective Nick Norton.
Norton testified Ball said he tucked the gun in his waistband when he went to get his medication from the mailbox because he was worried the pills might get stolen. 
Ball said Dorbert started the argument, and was concerned with Dorbert striking him again, Norton said.
After roughly five hours of tense questioning with detectives, Norton said, Ball was arrested for carrying a concealed weapon without a permit.
Ball was released from custody after posting bail, but was arrested in April for Dorbert's second-degree murder with a firearm.
Shore began playing Ball's recorded interview with detectives. Before detectives arrived to speak with him, Ball grew irate over his wait.
"The guy was going to murder me, and I had to defend myself," he told a stationed deputy. "I should be able to check my mail without someone beating on me ... I shot him, I admit it. ... He's not going to mess with me no more."