Denise Hallowell sent a text message in May to a friend saying she was worried about Carlos Hallowell and his violent behavior.
It was about a month after she reported her adopted son to the Citrus County Sheriff's Office (CCSO) for being aggressive towards her and destroying the Inverness-area home they lived in, according to court documents.
Denise Hallowell had also called in similar incidents to CCSO in January and February. 
In her May text, she asked for someone to take care of her cat and two dogs if anything should happen to her, court filings show.
CCSO deputies and detectives discovered Denise Hallowell's body on July 13 inside her house, after Carlos Hallowell called 911 that evening to report his mother's death.
Court records show the 57-year-old woman was lying in her bed with an ax embedded in the side of her head up to its handle.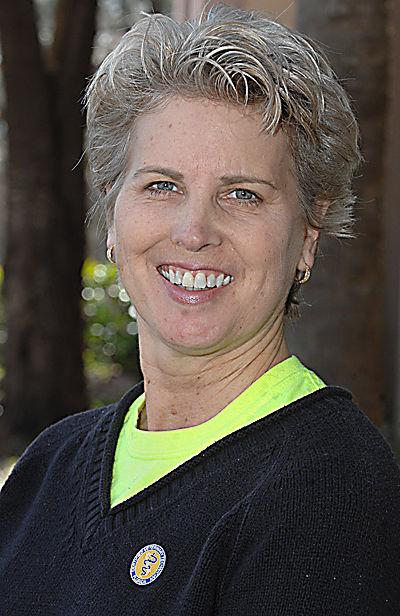 Carlos Hallowell, 17, pleaded not guilty Monday morning before Circuit Court Judge Richard "Ric" Howard to a first-degree murder charge in connection with the alleged matricide.
He's scheduled for another court appearance on Nov. 20.
After roughly two months of investigations, sheriff's-office authorities on Sept. 16 took Hallowell into custody as a juvenile for the alleged homicide. 
A Citrus County grand jury later indicted Hallowell on Friday for capital-felony murder, charging the teen as an adult who could serve life in prison if there's a conviction.
Hallowell is not eligible for the death penalty because he committed the alleged crime as a minor, according to Assistant State Attorney Pete Magrino, the homicide prosecutor for Citrus, Hernando and Sumter counties.
"…Unfortunately, I cannot seek to have this defendant meet a premature death by lethal injection," Magrino told Howard on Monday, adding that Hallowell's case will be reassigned to another prosecutor.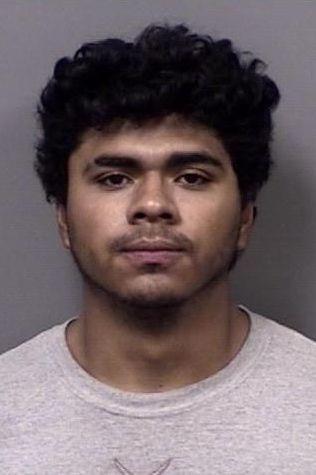 Howard on Monday also unsealed Hallowell's juvenile pick-up order — or arrest affidavit — from September that details how the sheriff's office collected evidence for an arrest.
It also shares about Hallowell's troubled relationship with Denise Hallowell, who adopted Carlos Hallowell from Guatemala and his younger brother from Honduras.
Carlos Hallowell called 911 at 6:15 p.m. on July 13 when he saw his mother's body inside their home on the 4400 block of South Dodge Point.
Before he was released from questioning, Hallowell told CCSO responders he made the discovery after he was awakened from a nap by the family's two dogs that escaped outside onto the secluded lot because of an open door, according to his arrest report.
Hallowell said he never left his room until he heard the dogs bark.
Sheriff's-office investigators found no signs of a break-in. Neighbors told police that Denise Hallowell's vehicle was the only one they saw go into the property between 2:30 and 3 p.m.
Hallowell said he and his mother went to a funeral earlier in the day in St. Petersburg, returned home between 2:30 and 3 p.m. and took a nap afterwards, his arrest report shows.
Hallowell said his relationship with Denise Hallowell was "great," but later changed his statement to say his mother was "abusive physically and emotionally towards him."
"Hallowell stated he moved out of the house several times…due to the victim being so controlling," the arrest report states. "The most recent time he moved out, he lived with friends for several weeks."
An interviewed witness from the funeral told CCSO that Hallowell overheard his mother warn someone about adopting a child from a foreign country because it could be "screwed up" and would require constant medical checks, according to the arrest report.
"Because Hallowell was adopted from Guatemala, the witness felt he might have been hurt by these comments and that it was an uncomfortable situation," the report states.
In September 2015, Denise Hallowell's youngest boy, then 12, accused her of mistreating him. CCSO arrested Denise Hallowell on child-abuse charges that prosecutors declined to file.
However, as a result of her arrest, she still lost her teaching job in the Citrus County School District, causing her to teach in Marion County until her death.
Contrary to what he told dispatchers in his 911 call, Hallowell said the last time he used the ax was a couple days ago when he cut up a tree that had fallen during a rain storm, according to the arrest report.
CCSO investigators could not find evidence of a fallen tree or one that had been chopped. 
Authorities in their searches also couldn't find Denise Hallowell's cellphone, which her son said would be on her nightstand.
Hallowell also told CCSO there weren't any in-home security cameras, but other witnesses said Denise Hallowell had three cameras she could access from her cellphone, according to the arrest report.
CCSO investigators found the disconnected power cords from where the cameras were installed, and called in the sheriff's-office dive team to search for them in a lake behind the property.
On the water bottom were three security cameras and Denise Hallowell's cellphone, according to the arrest report.
Police used the GPS from Carlos Hallowell's cellphone to track his movements at the time he placed his 911 call.
Coordinates showed that Hallowell moved from the front of the house to where the lake is, around the time the recovered cameras and cellphone stopped working.