An early afternoon raid Tuesday, July 28, 2020, in the 6900 block of West Crosbeck Court in Homosassa led to the arrests of two Citrus County men, including a charge of knowingly using a house to traffic drugs, and one woman, according to Citrus County Sheriff's Office arrest affidavits.
Citrus County Sheriff's Office detained at 2:10 p.m. Tuesday, David Allen Sinclair, 62, of Homosassa, and Issac Randel Edwards Sr., 43, of Beverly Hills. The report stated authorities interviewed both defendants and searched the three-bedroom house.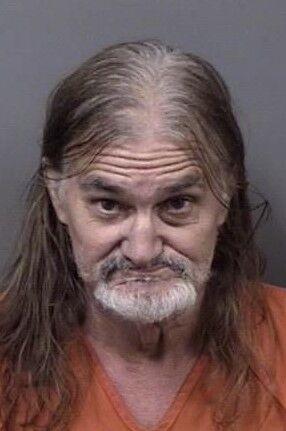 Detectives arrested and charged Sinclair with one count of owning/leasing/renting a house with knowledge of it being used to traffic a controlled substance as well as one count of possession of ammunition by a convicted felon. His bond was set at $15,000.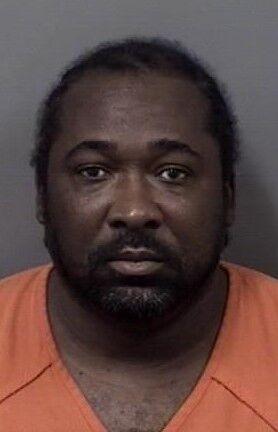 Authorities arrested and charged Edwards with one count of owning/leasing/renting a house with knowledge of it being used to traffic a controlled substance; one count of trafficking in methamphetamine; one count of trafficking heroin; one count of trafficking in fentanyl; and, two counts of selling or possessing a controlled substance. His total bond was set at $88,000.
Edwards is a 22-time convicted felon.
Also inside the home at the time of this investigation was Mariah Jouvert, who was charged with possession controlled substance fentanyl, possession of marijuana under 20grams, and possession of paraphernalia.
According to the report, Sinclair told detectives he owns the house; however, it is being foreclosed on. Additionally, Sinclair said Edwards doesn't pay rent, but he pays other bills. He told authorities he was aware of the traffic in and out, but stays out of it and doesn't like snitching. He stated he doesn't condone the action, but he stays away from it.
During a search of Sinclair's room, detectives found a loaded magazine under his night stand, loaded with 20 rounds of 22-mag ammunition. They also found multiple 22-caliber short rounds inside an ammo box, the report stated. Sinclair told authorities he had the magazine for the past six or seven months and he was going to get rid of it.
According to a background check, Sinclair has two prior felony convictions.
During their interview with Edwards, he initially denied staying at the residence, telling authorities he just comes and goes, but does pay bills, the report stated. When detectives pointed out his debit card along with other mail and a letter made out to a judge with his name on it was found in his bedroom, Edwards said, "Let's get to the point."
While searching Edwards' room, detectives found 48.2 grams of methamphetamine in plastic baggies under the dresser; another clear baggie in plain view containing 49.5 grams of heroin; another 4.6 grams of heroin on top of the dresser; a digital scale with 13 grams of fentanyl in a plastic baggie; and, inside the top dresser draw, authorities found 1 gram of fentanyl as well as four 8 milligram buprenorphine pills.
In addition, detectives found an assortment of miscellaneous drug paraphernalia.
In a third room, located next to Edwards' room, authorities found a safe on the floor. Inside, the report stated, they found 87 grams of cannabis and 17.8 grams of cocaine.
Both Sinclair and Edwards were transported to the Citrus County Detention Facility. They are scheduled to make an appearance Tuesday, Aug. 11, in front of Judge Richard "Ric" Howard.