An Inverness man faces battery charges on a Citrus County school employee.
Citrus County Sheriff's deputies on March 5 arrested Isaiah James Liggins, 18, of 733 Wharton Terrace.
According to arrest records, a sheriff's deputy received notification of a verbal disturbance at Liggin's home. When the deputy arrived, he confirmed through sheriff's office reports that Liggins was earlier that day involved in a battery at Renaissance Center School in Lecanto. The arrest report did not confirm if Liggins was a student at the same school.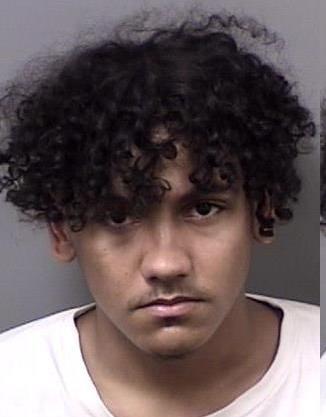 A review of a school security tape showed the victim and Liggins facing each other in the school.
The report said the victim was holding what looked like a cellphone and Liggins tried to grab it. When Liggins failed to take the phone, he attacked the victim from behind and threw him to the ground.
The victim managed to keep the phone and ran out of the school.
The school is for middle and high school students who have behavioral problems in the public school setting or who have been expelled from their public school.
Bond for the third degree felony charge was set at $2,000.
Screams for help gets armed felon arrested
David Brian Bliss, 35, a homeless man in Crystal River was arrested and charged with possession of a firearm by a convicted felon, drug paraphernalia, and carrying a concealed weapon.
The arrest began about 10 p.m. Wednesday, March 4, when a Citrus County Sheriff's deputy was dispatched for a wellness check.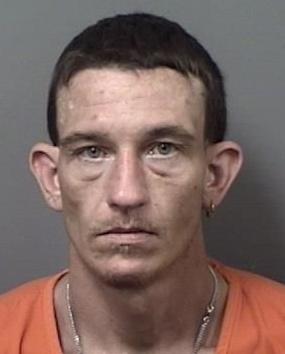 A resident near the intersection of U.S. 19 and Ashburn Drive in Crystal River had called 911 about hearing a man's cries for help, according to arrest reports.
The deputy found Bliss on the west side of U.S. 19 with his face in the dirt. When the deputy asked Bliss for identification, the man unzipped a side pocket of a bag on his back.
Upon opening the pocket, Bliss said "Oh, that's not what that looks like," according to arrest reports.
The deputy reported he immediately saw the chrome slide of the .380 caliber handgun, according to arrest reports.
The deputy also found a glass pipe with residue. The residue later tested positive for methamphetamine.
A criminal history check by the deputy showed that Bliss was previously convicted of burglary and grand theft.
Bliss told the deputy he got the gun from a friend named Jimmy in Levy County, but knew nothing of the pipe in his backpack.
His bond was set at $11,500.