Prosecutors put on their key witnesses to rebut the testimony of doctors who said John William Campbell's mentality doesn't warrant his return to death row for murdering his father.
Assistant state attorneys Pete Magrino and Richard Buxman called trauma neuroradiologist Dr. David Turetsky and forensic psychiatrist Dr. Emily Lazarou to the stand Thursday, June 10, during the fourth day of Campbell's resentencing.
Since Monday, psychologists and radiologists hired by Campbell's public defenders gave expert opinions on Campbell's fetal-alcohol disorder, abusive childhood, drug-use, brain damage, ongoing depression and post-traumatic stress.
They opined those factors culminated into an extreme mental and emotional disturbance that influenced Campbell to murder 68-year-old John Henry "Jack" Campbell in August 2010, but lessened his immoral intent and ability to appreciate the criminality.
Campbell's lawyers of Jessica Roberts, John Spivey and Ed Spaight argues this should mitigate their client's crime and a justification for a death sentence for the 47-year-old.
Prosecutors called on Turetsky and Lazarou to weaken Campbell's mitigation.
Lazarou was Campbell's treating psychiatrist while he was in custody at the Citrus County Detention Facility in 2010 and 2011, after he was arrested for Jack Campbell's first-degree murder inside the Inverness home they lived in together.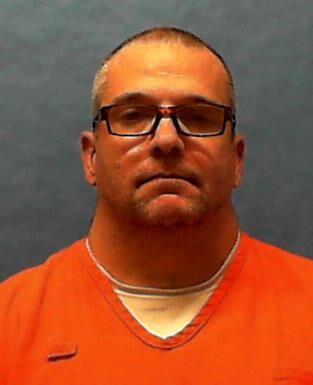 Campbell was also being jailed on charges connected to a string of robberies in Inverness he committed leading up to his father's murder, and his pursuit with police that ended with him crashing into a Citrus County Sheriff's Office cruiser.
After jurors convicted Campbell of his father's murder in January 2013, Circuit Court Judge Richard "Ric" Howard sentenced Campbell to death in March 2013.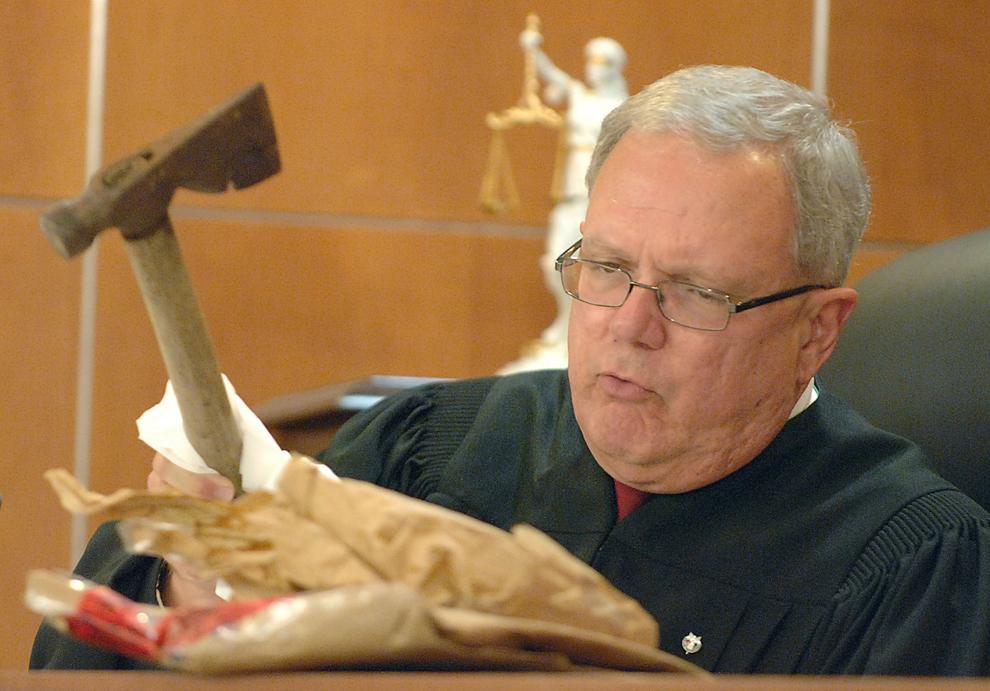 Campbell has also been ordered to serve consecutive 25- and 70-year prison sentences for his robbery and pursuit convictions.
Rulings from the U.S. and Florida supreme courts vacated Campbell's punishment of death by lethal injection in 2017 because his 12 jurors weren't unanimous in recommending the sentence to Howard.
After considering evidence throughout Campbell's weeklong resentencing hearing, Howard, alone, will decide whether to order Campbell back to death row or to a life in prison.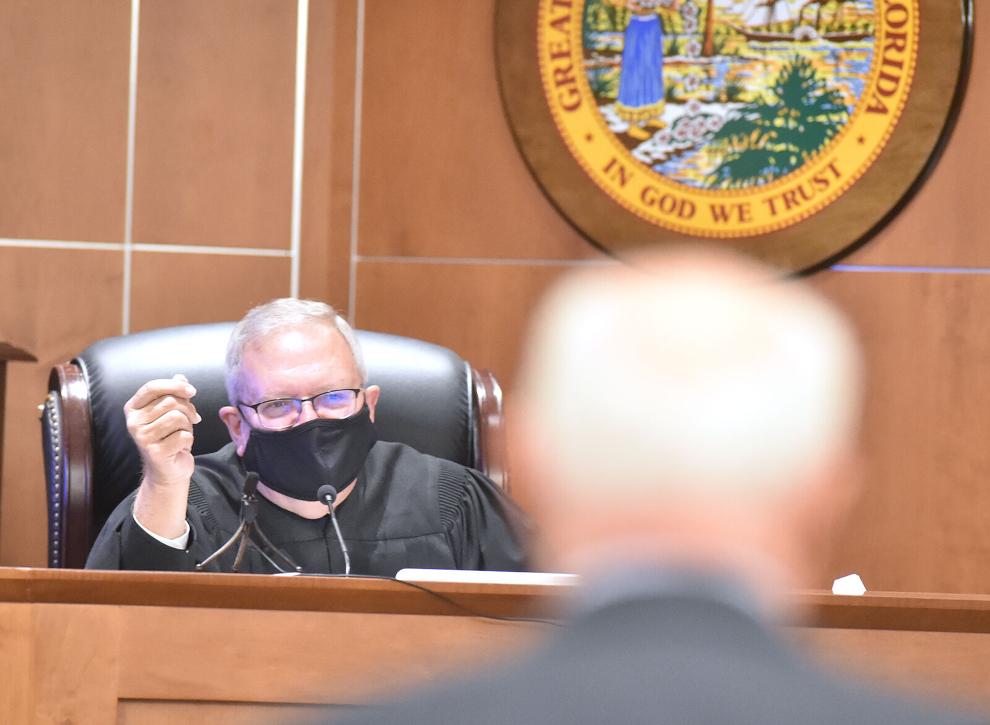 Turetsky's testimony disputed that of defense experts who said they found moderate-to-advanced forms of brain shrinkage and disconnection in scans of Campbell's skull caused — most likely — by exposure of alcohol in the womb.
In his review of Campbell's brain images, Turetsky said he didn't see significant abnormalities for someone Campbell's age, except for the presence of mild shrinkage.
"It wasn't striking," he said, "…it's something I see routinely." 
Spivey, in his tense cross-examination of Turetsky, inferred Turetsky's involvement in the case doesn't compare to the defense's specialists who used other brain scans and records Turetsky's not an expert in to corroborate their opinions.
Turetsky agreed, to an extent, and told Spivey the additional information wouldn't change what he saw.
"I'm just telling you what's on the films based on my training and experience," he said. "The images are what they are."
Lazarou took the witness stand as Friday evening approached to present her sentencing report on Campbell, based on her 4-hour evaluation of Campbell from February 2020 and her review of Campbell's trove of records.
Campbell's defense team renewed motions it originally made in May to exclude Lazarou's testimony because her opinions were impacted by her treatments of Campbell from 2010, when Campbell had no reason to believe Lazarou would testify against him in the future.
Howard allowed Lazarou's testimony after prosecutors argued they wouldn't be allowed to refute Campbell's expert witnesses.
Citing examples of Campbell's life, Lazarou said he meets the criteria for psychopathy due to his "superficial" relationships, manipulation, risky lifestyle involving drugs, lack of emotion, pathological lying, lack of empathy, financial dependence, impulsivity and promiscuity.
Lazarou said Campbell wasn't under stress when he murdered his father because he had a controlled conversation with the Citrus County Sheriff's Office over the phone after he struck Jack Campbell twice in his head with a hatchet.
Campbell then struck his father a third time before he spoke with authorities again on the phone, impersonating his father to divert the attention of deputies.
"As he's watching brain matter coming from his father's head, he's having a normal conversation with police," Lazarou said, noting someone under an emotional disturbance could not be so controlled.
Lazarou said Campbell is also aware of consequences because of his prior involvements in court system for burglaries out of his childhood state of Texas.  
Campbell shouldn't be diagnosed with fetal alcohol syndrome, Lazarou said, because he doesn't have the physical and intellectual defects it causes.
Lazarou said she'd diagnose Campbell instead with anti-social personality disorder, substance-use disorder, mood disorder and borderline personality disorder.
Cross-examining Lazarou with recitations of psychiatric guidelines, Roberts pressed her on if she thought it was appropriate to testify against Campbell after she treated him a decade ago.
Lazarou said having a prior psychiatrist testify in a criminal case could also be seen as a bias in favor of a defendant.
Campbell's resentencing continues Friday.