Editor's note: This story has corrected information regarding the child abuse charges. 
After nine weeks of investigation, the Citrus County Sheriff's Office has made an arrest in the apparent murder of 57-year-old Denise Elaine Hallowell.
Hallowell's son, Carlos Hallowell, 17, was arrested Monday and charged with first-degree premeditated murder, according to the sheriff's office.
He is being detained at the Department of Juvenile Justice facility in Ocala, and will remain there until a grand jury makes a decision within a month's time to continue with prosecutions, Assistant State Attorney Pete Magrino said on Tuesday.
An emergency call came in at 6:15 p.m. Saturday, July 13, and sheriff's-office deputies found Hallowell deceased in her home at 4419 S. Dodge Point off Old Floral City Road near Fort Cooper Road.
Sheriff Mike Prendergast would not elaborate on how Hallowell died, but described it as "gruesome" at a Tuesday press conference, adding it was the most "unprecedented" scene he's encountered.
"It's something that shocks your senses," he said.
Carlos Hallowell told detectives in July he was sleeping in his room at the time of the murder, and was awakened by their dogs barking to discover his mother's body, according to the sheriff's office. 
"There was no evidence then indicating he was our primary suspect," Prendergast said.
Prendergast said Carlos Hallowell remained free, staying at friends' homes, while investigations continued into his mother's death, leading to Monday's warrant for the teen's arrest.
According to Prendergast, the U.S. Secret Service helped the sheriff's office extract data from several electronic devices the teen allegedly took from his mother's home before tossing them into nearby ponds, where they were later recovered by sheriff's-office dive teams.
Prendergast said Carlos Hallowell expressed no remorse when he was questioned by detectives and taken into custody.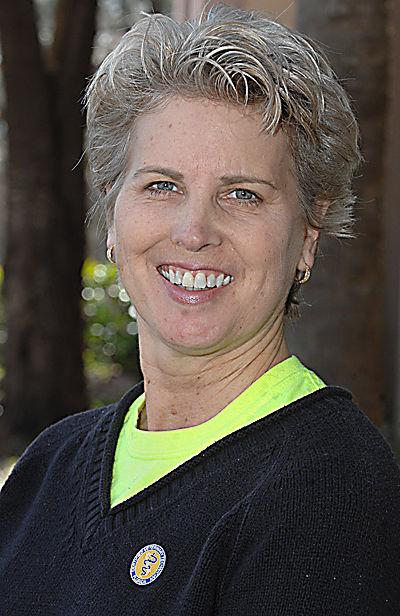 A Citrus County grand jury will make a decision within 30 days whether to indict — or formally charge — Carlos Hallowell for murder, and have him prosecuted either as an adult or a juvenile, Magrino said.
Magrino, the homicide prosecutor for Citrus, Hernando and Sumter counties, will present evidence to the grand jury for them to base their findings on, he said, adding he could not share details of Carlos Hallowell's alleged matricide because of a court order.
If the grand jury decides to charge Carlos Hallowell with murder, and have him prosecuted as an adult, he's not eligible for the death penalty because he committed the alleged crime as a juvenile, Magrino said.
In 2004, Denise Hallowell adopted Carlos Hallowell from Guatemala, according to prior reports. She also adopted Carlos Hallowell's younger brother from Honduras.
Carlos Hallowell played baseball, football and soccer for Seven Rivers Christian School, where he studied from 2015 to February 2017, before transferring to Citrus High School, according to reports and Seven Rivers School Head Dana James on Tuesday.
He was expelled from the high school during his last year for having marijuana, and completed his schooling online, sheriff's Lt. Chris Ball said at Tuesday's conference.
In September 2015, Hallowell's youngest son accused his adopted mother of mistreating him. The boy, 12 at the time, told authorities he ran away from their Inverness home because of harsh treatment.
Prendergast said Tuesday that case and Carlos Hallowell's case are unrelated.
The Citrus County Sheriff's Office arrested Hallowell on child-abuse charges. She lost her job teaching in the Citrus County School District and faced losing her state teaching license.
Prosecutors declined to file formal charges and Hallowell severed parental ties with her son.