Before a judge handed down what she called her "future," Shelby Gabrielle Collazo wanted the court to know she will never escape the guilt of killing her young daughter in a DUI crash.
"I'm not trying to escape punishment for this tragedy," she told Citrus County Circuit Judge Richard Howard on Monday, May 2. "I'm just trying to convey to you all here that I will forever pay for this everyday I wake up without my daughter."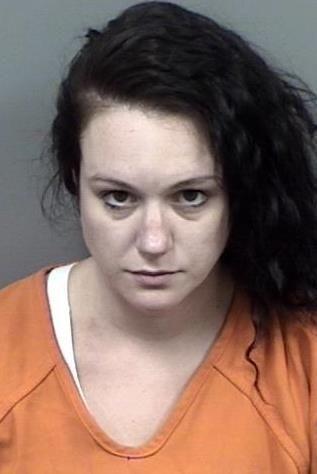 Collazo and prosecutors with the State Attorney's Office agreed for the Beverly Hills 27-year-old to serve 12 years in prison for driving impaired early Oct. 11, 2020, and causing a single-vehicle crash in Citrus Hills, killing her 3-year-old daughter and injuring four others, including three teenagers.
Collazo will also be on drug-offender probation for four years following her imprisonment, which includes a minimum-mandatory term of four years behind bars.
In exchange for her sentence, Collazo pleaded no contest to charges of DUI manslaughter with a child present, DUI involving serious injuries with a child present, and three counts of DUI involving personal injury with a child present.
"I will forever pay for this," she told Howard from the courtroom lectern, standing by her lawyers, Kali Stauss and Christopher Schisani. "My family will forever pay as well."
Collazo also pleaded no contest to resolve her second felony case connected to an April 2 disturbance she caused while out on bond at a Crystal River gas station that led to her trying to hide her identity and drugs from authorities.
As punishment for charges of disorderly conduct, providing a false name to law enforcement, resisting without violence, evidence tampering, and possessing marijuana, Collazo will serve 60 months of drug-offender probation after she completes the probationary term for her DUI offense.
After ratifying her plea Monday, Howard adjudicated Collazo guilty on each of her charges, and permanently revoked her driver's license.
Collazo is still eligible to apply for a hardship license after five years, in accordance with Florida law, Howard noted.
"I'm not going to seek to prevent that," the judge said. "If that's what the law says, that's what it is."
Assistant State Attorney Lori Ellingsworth told Howard that Collazo, another adult, three teens and Collazo's daughter got into a five-passenger Hyundai Santa Fe after Collazo drank alcohol at a party.
Collazo's daughter was buckled onto the lap of one of the teens sitting in the backseat, Ellingsworth said.
While northbound on North Jill Avenue, near the intersection with West Cave Court, the SUV left the roadway and struck a tree at around 1:55 a.m.
Ellingsworth said the crash "nearly decapitated" Collazo's daughter, who was pronounced dead at the crash scene.
"I had a family once," Collazo told Howard, "a daughter who made everything right with her innocent soul, a son who was becoming a man well before his time – a son who not only lost his sister but now his mother, and potentially his father, too."
According to court filings, Collazo's other passengers sustained numerous bone fractures, bruising, and injuries to internal organs. One passenger suffered from a broken spine and tears to their bowels and diaphragm. Along with bruising, Collazo had a small cut to her right leg.
Collazo's blood alcohol levels at the time of the crash were 0.12 percent and 0.11 percent, Ellingsworth told Howard, higher than Florida's lawful limit of 0.08%.
Collazo was due to stand trial next week.
"I can't ever replace what has been taken, lost and injured, but I can be a better mother to my son, and, with your mercy, help others heal," she told Howard on Monday, "because, sadly, I won't be the last to experience such a loss, but I can be an advocate to those who are going through the same."
Homosassa 42-year-old Aaron Matthew Smith pleaded no contest Monday to charges of trafficking in fentanyl and possessing less than 28 grams of cocaine, in exchange for a negotiated prison sentence of 51.15 months as a habitual felony offender.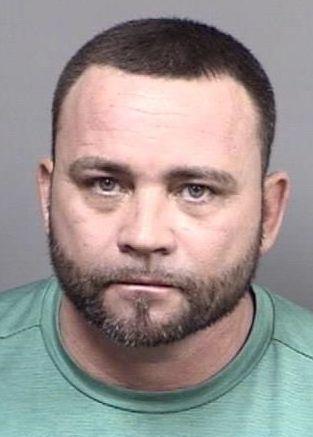 Three years of Smith's prison sentence will be a minimum-mandatory term.
Sheriff's office deputies arrested Smith May 18 after they found 9.8 grams of fentanyl and 1.1 grams of cocaine in plastic baggies within his vehicle during a traffic stop outside of Crystal River.
Deputies pulled Smith over for not coming to a full stop at an intersection while driving with illegally tinted windows.
In exchange for three years in prison, Homosassa 51-year-old Richard Dwight Harkleroad pleaded no contest Monday to his second-degree-felony charges of selling methamphetamine and possessing meth with intent sell – offenses that were split into two separate criminal cases.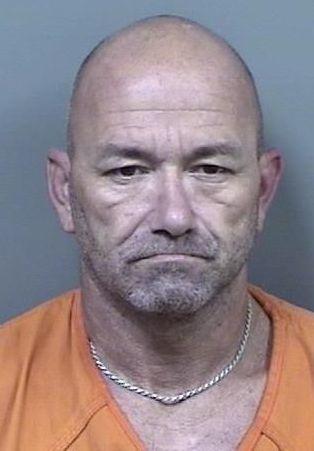 Harkleroad was arrested in December on an original charge of trafficking in meth for selling around 14 grams of the drug the month prior to a confidential informant for $250.
Prosecutors reduced Harkleroad's charge to selling in meth after the amount Harkleroad dealt weighed in at 13.98 grams, under the 14-gram threshold to charge him with trafficking.
Harkleroad was arrested a second time in April for possessing meth with intent to sell.
"I didn't posses anything," he told Howard on Monday, "I was never caught with anything."