Forensic technicians and deputies scoured the 1200 block of Lakeview Drive late Thursday afternoon, as detectives investigated a shooting.
A 911 call came in at approximately 4:30 p.m. Thursday, June 4, 2020. One individual sustained injuries and was airlifted to an area hospital for treatment, according to a sheriff's office spokeswoman.
Deputies found the injured male walking along Lake Shore Drive, said Jodi Sanders, agency spokeswoamn. When deputies stopped to speak with the injured male, they noticed blood dripping down his arm. While talking to him, the male collapsed.
The male with injuries was in stable condition with non-lifethreatening injuries, Sanders said.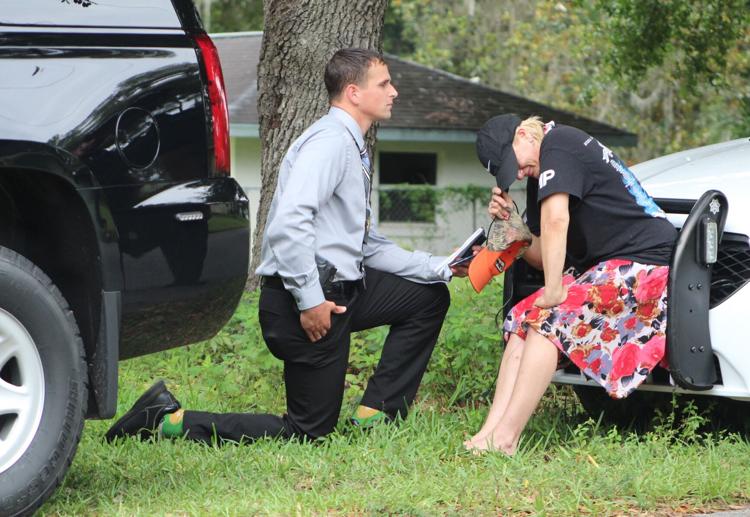 Details of what happened in the residential neighborhood are unknown at this point, Sanders said. "Detectives are not sure yet what exactly we're looking at with that case that this point. So they are not sure if the individual shot will be classified as the victim as of this moment."
Residents in the neighborhood who watched the scene unfold from their front porches, driveways and yards wondered what happened.
"I heard loud music, someone was washing the truck in the driveway," said one area resident. "We were just sitting, we hear sirens. We know the daughter who lives here, and it's kind of scaring me a little bit.
"When you have a crime scene setup, it just worries you; you wouldn't have all this (law enforcement) out for no reason."
The Chronicle will update this story as more information becomes available.