An Ocala couple, found passed out in a car, have been charged for possession of numerous pills. 
Citrus County Sheriff's Office deputies found 19-year-old Dalton McGowan and 18-year-old Angelica Ard unconscious Monday morning in a running sedan that had jumped a nearby curb and traveled into an ice machine at a Hernando gas station, according to arrest reports.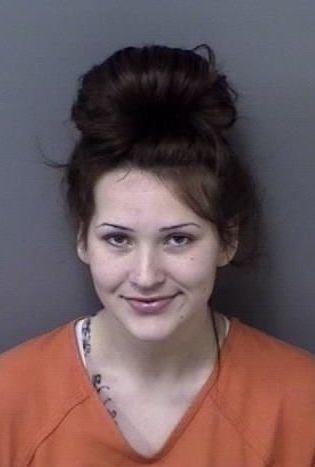 A strong odor of marijuana met the deputies when they opened the vehicle's doors to wake Dalton and Ard, who were uninjured but showed signs of confusion and possible impairment, their arrest reports show.
During a vehicle search, deputies found a backpack on the passenger floorboard reportedly containing 3.2 grams of cocaine, 11.4 grams of methamphetamine, 25.5 hydrocodone tablets in various forms, 83 whole Xanax bars, 40 half Xanax bars and 79 grams of marijuana.
Deputies also seized $439 in cash.
In an interview with deputies, McGowan said he was driving to his home in Belleview, but got tired and pulled over, according to his arrest report. He also denied ownership of the drugs, except for the marijuana.
Ard told deputies she didn't know anything about the backpack, even though it was found by her feet and had her drivers license inside it, according to her arrest report.
Afterward, McGowan admitted to owning the backpack and its contents, his arrest report shows.
McGowan and Ard were arrested and charged with possessing drug paraphernalia and six counts of possessing a controlled substance.
A judge at the couple's first court appearance on Tuesday changed their original bonds of $13,000 to $2,500. Ard was released from jail after posting bail on Wednesday, court records show.
McGowan and Ard will be arraigned on their charges Feb. 10.