A pair of Homosassa men were accused of stealing two trailers and a lawn mower earlier this month from a neighborhood storage lot in Sugarmill Woods.
Bruce Patrick Reardon and Christopher Wayne Sala Jr. were already jailed on unrelated charges Monday when Citrus County Sheriff's Office detectives charged them each with grand theft, according to arrest reports.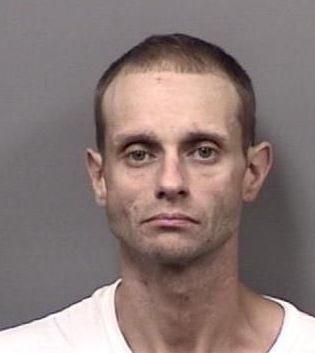 Reports of the duo's alleged thefts from the Homosassa community's storage lot first came into the sheriff's office Nov. 6 and again Nov. 12.
Video surveillance footage showed a white van and truck entering the gated lot and leave hauling two trailers — valued at $3,100 and $4,500 — with one carrying a riding lawn mower, valued at $15,000, arrest reports show.
Sheriff's investigators were able to identify the owners of the van, and witnesses were also able to identify 37-year-old Reardon and 31-year-old Sala as the alleged thieves.
During an interview with detectives, Sala said he fell asleep when someone took his van without permission and returned it back with the trailer and mower, according to his arrest report. 
Sala said he sold the mower to a Hillsborough County pawn shop because he thought his friends owned it. His bond was set at $2,000.
Reardon told detectives he had no involvement in the theft but heard "some things on the street," his arrest report shows.
A Hillsborough County Sheriff's Office detective showed local investigators footage of Reardon riding in a white van towing one of the stolen trailers. Reardon's bond was set at $2,000.